Fall frenzy
Our fishing editor shares his top tactics for tackling big autumn lakers, walleye, pike and bass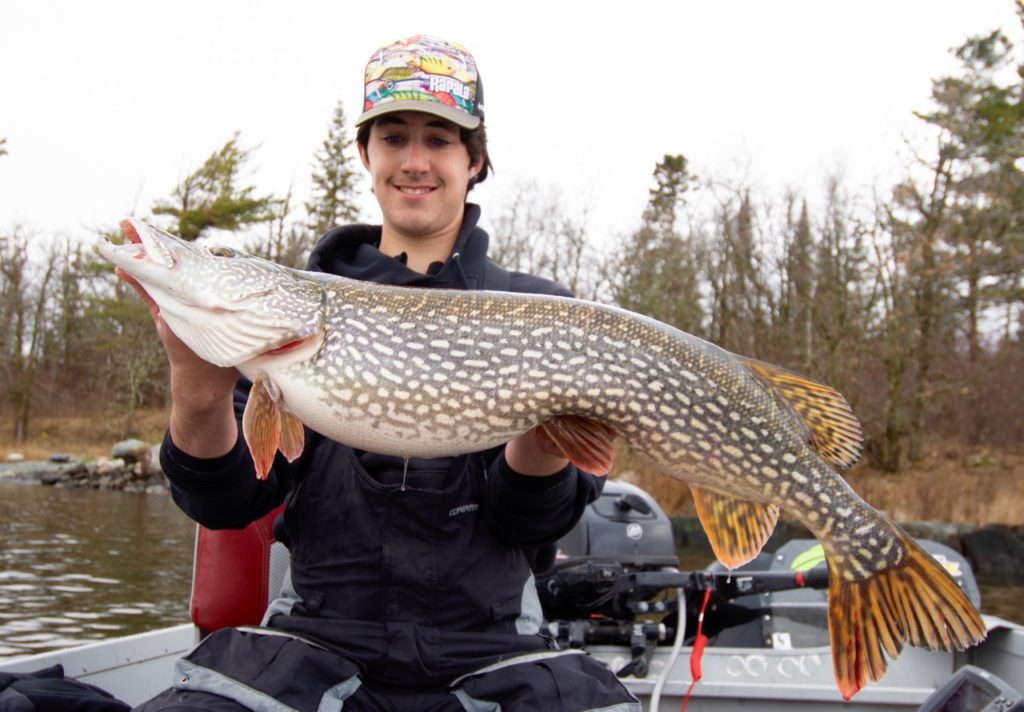 NORTHERN PIKE
In the fall, turnover chills the shoreline shallows and pushes the pike out to the lake's rocky transition areas. To find the fish, pinpoint key structures such as points, rock piles and shoals situated where the shallows break sharply into the deep, main-lake basin (for more on these pike transition areas, also see www.outdoorcanada.ca/fallpike).
LOCATION
You can refine your search even further by concentrating on the structures that are also associated with current. These are typically found at the entrance and exit of a channel or necked-down area where the wind whips through and moves the water. If those same structures are also exposed to moderate wave action, you've found a fall northern pike paradise.

TECHNIQUE
My favourite casting presentation for fall northerns is a 4½- or five-inch paddletail swimbait with an embedded jighead (again see www.outdoorcanada.ca/fallpike), but trolling large-lipped crankbaits and minnowbaits can be even more effective. For that, I use a 7½- to eight-foot medium-action muskie rod, and a reel spooled with 25-pound-test Maxima Ultragreen monofilament line, which I find gives me a higher strike ratio than braided line.
With this technique, you want to create a disturbance by continually crashing the likes of Rapala's Deep Tail Dancers, Husky Magnums and Super Shad Raps into the bottom. I typically pick a contour line I want to troll, lock my rod into a holder and let out enough line to get the lure down as I work around the structure. If I don't get a bite or catch a fish, I move five to 10 feet deeper or shallower and repeat the procedure. All the while, I watch the rod tip as it whips back and forth, signalling that the lure is careening off rocks, logs and whatever else is littering the bottom.