Over the summer of 2012, field editor Rocky Crawford and his bowhunting buddies made a food plot near Crawford's cabin in the Haliburton Highlands in Ontario. The cabin sits on land once farmed by Rocky's great grandfather, and it was heavily overgrown with brush when the hunters began the job.
They picked a field that deer already found attractive because it had plenty of wild apple trees and was surrounded by hundreds of acres of swamps and rolling hardwood hills. Using a combination of chainsaws, a Bush Hog rotary cutter and a tractor with discs, they were able to get a section of land ready for seeding. To read the whole story of how they pulled it off, see "Deer diner" in the Winter 2013 issue of Outdoor Canada. Meanwhile, Rocky sent us a bunch of photos of the plot in the making.
Tilling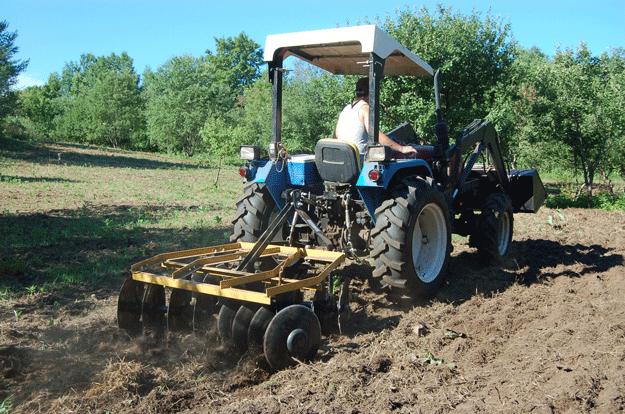 After removing the unwanted cherry, hawthorn, balsam, dead apple and small elm trees and brush with a chainsaw and rotary cutter, the hunters used a tractor with discs to rotate the soil, breaking it up in preparation to seed. "Since this land had laid fallow for so many years, turning the dirt was tough," Crawford says. "All in all, it took over two days to chop through all the sod and roots."
Seeding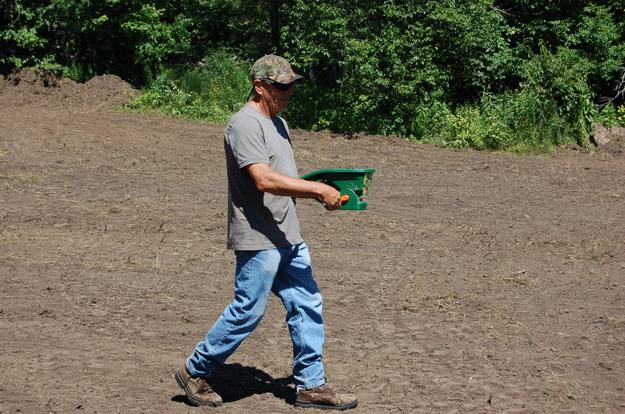 Crawford using a handheld seed spreader to scatter a blend of sugar beet, daikon radish, turnip and forage rape, planted at four pounds of seeds an acre.
Packing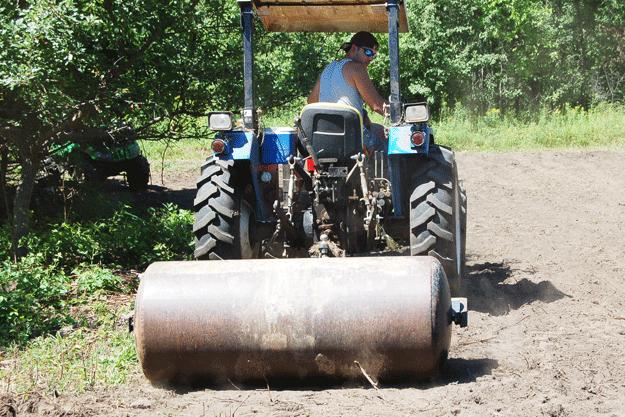 Yuri Korbill drives a tractor pulling a weighted roller to pack seeds into the soil. "The difference between packing and not packing is like night and day in terms of how well the seeds germinate," Crawford says. Since the seeds are so small, they don't have to be covered, Crawford says, but they do have to be packed into the soil.
Results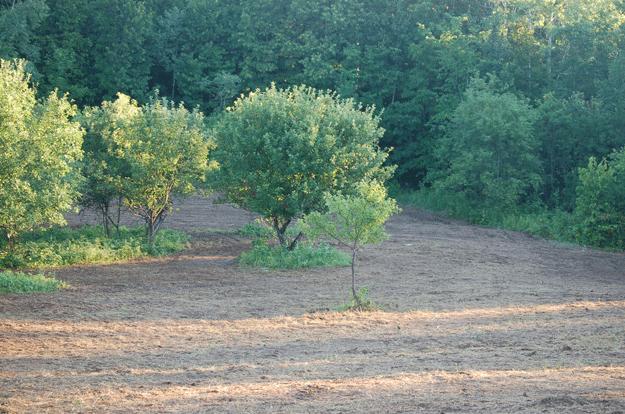 Three acres of cleared field—with apple trees scattered throughout.
Results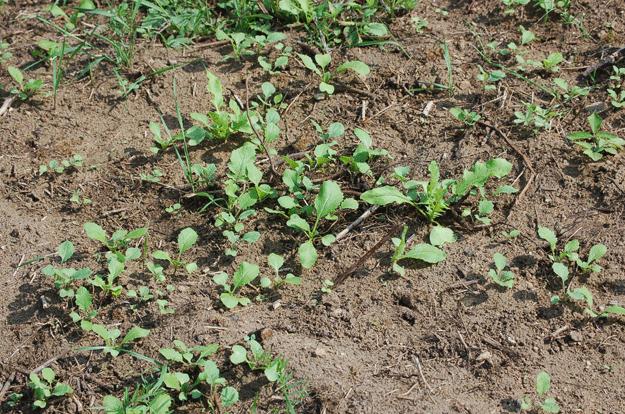 Just two weeks after seeding, the plot is showing signs of growth.
Results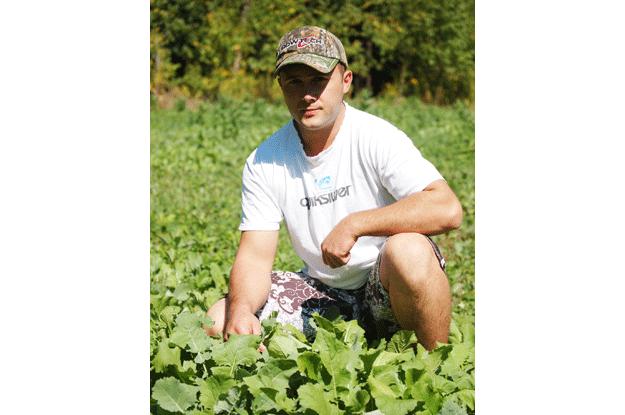 Yuri Korbill crouches in the plot, four weeks after seeding.
The Payoff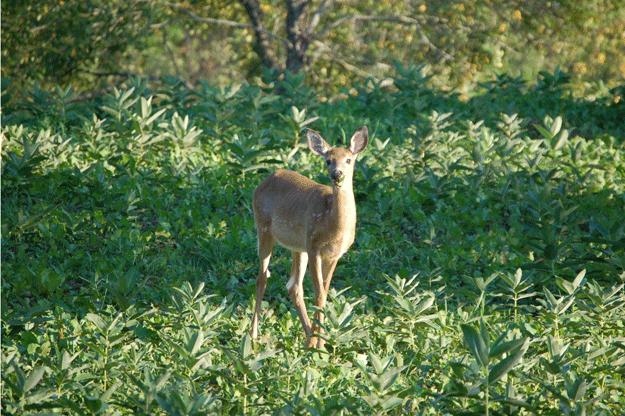 Deer come to the plot regularly to feed, including this fawn in September 2012.
Introduction