Country Wisdom
Alt-country singer-songwriter talks tackle for touring, setting priorities and more
Born and raised in Winnipeg, alt-country musician Kevin Roy says one of the best things about his hometown is the easy access to a wide variety of fish. Introduced to angling and the outdoor life by his parents and grandparents during trips to Whiteshell Provincial Park and local lakes, 31-year-old Roy now fishes for everything from goldeye to catfish. And while he's spent countless days anchored in a boat jigging for walleye or casting cranks for smallmouth bass, he's recently broadened his fishing horizons by taking up fly fishing for pike. As Roy prepped for a busy spring touring season, we caught up with him to talk travel, life and fishing.
Priorities
When he first started touring, Roy says he was too busy dealing with the demands of performing and travelling to also go fishing. With many of the places he was playing close to prime fishing spots, however, he started kicking himself for not bringing along fishing gear. Then he started to make fishing a priority. For the last couple of summers, in fact, Roy jokes that he's designed his tours as excuses to go fishing. "It's a really good way to keep you sane on the road," he says. "We've got long drives between towns, especially in Western Canada. I love being on stage and playing shows, but getting out to catch some fish is a really good way to relax and keep in touch with other things in your life, too."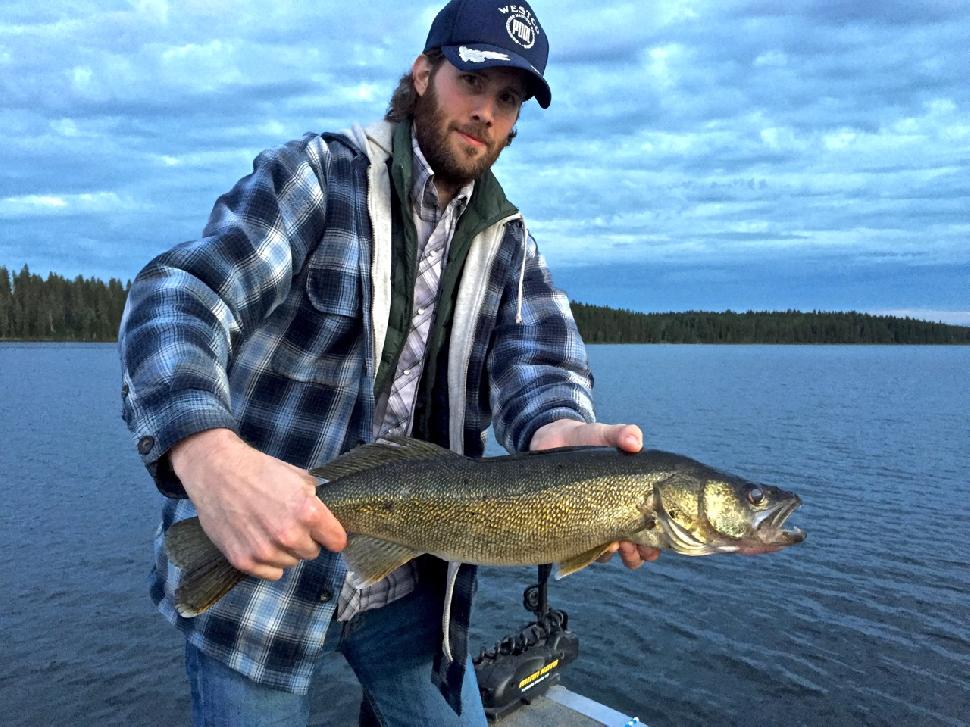 Packing
When you tour with a band, Roy says you've only got so much room for all the music equipment, so you have to minimize your fishing gear. His old standby is a 6½-foot, medium-action spinning set-up, but recently he's also started taking along a nine-foot, six-weight fly rod. Though Roy's experience is specific to touring with a band, his advice applies for pretty much any long road trip. The take-away here? Pare down.
Experimentation
Noting that fish are attracted to a variety of presentations, Roy says his tactic when fly fishing is to start with fast strips. But if the fish don't hit, he slows down until he gets a strike. A part-time industrial arts teacher, Roy says you should never stop learning, and that includes not getting stuck in a fishing rut. Traditional techniques are good, he says, but it's important to try new things to become a better angler. He says to talk to other anglers, as well as read magazines and books, to stay up to date with the latest tactics and tackle. Roy says he's also learned a lot about fly fishing through tutorials on YouTube. Of course, he concedes, nothing beats the experience of just getting out on the water and learning from your mistakes—and successes.
Learn more about Kevin Roy and his music at www.kevinroymusic.com.