Sharp shooter
Go long with Gunwerks' handsome RevX, but with a lower price tag
Over the past few years, several readers have asked me to review a Gunwerks rifle, but I could never find a model that didn't exceed the knee-trembling price tag of 10 large. That was until last year's introduction of the RevX, a concept rifle said to have the same legendary performance as Gunwerks' premium "1,000 yards out of the box" rifles, but at half the price.
In designing the RevX, Gunwerks lowered the cost of both the parts and the manufacturing without a drop in quality. Starting with the Shilen hand-lapped, match-grade barrel, you can opt for either a fluted 3G, standard 3G, fluted 6G or standard 6G barrel, all with a radial muzzle brake as a standard add on. The new 416 stainless steel GRB action is CNC machined and tuned, while the one-piece bolt and handle features Gunwerks' unique twin cocking helix for a lighter lift that can be stripped by hand for maintenance. Then there's a separate recoil lug with proprietary tri-lock tabs that perfectly centres on the action, providing the performance of an integral lug at a fraction of the cost.
The bedding is also new. Using Gunwerks' precise machining, the GRB action, Gunwerks' bedding chassis and bottom metal are all mated without using glass-bedding compounds. Both the barrel and action are coated with Cerakote, meanwhile, giving the rifle an all but impervious finish in a choice of three colours: sand, tungsten or graphite black.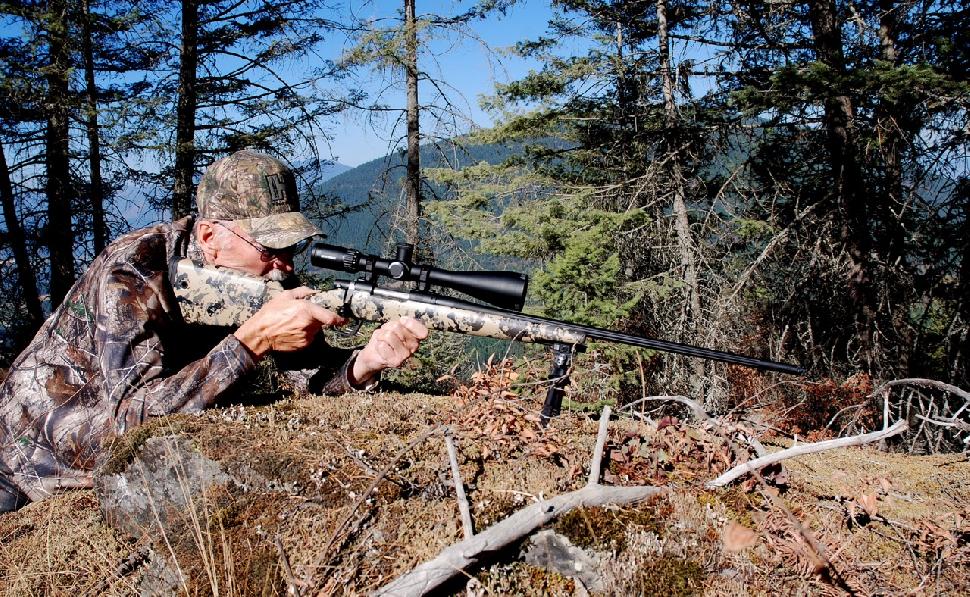 The RevX also incorporates Gunwerks' next-generation stock geometry with a negative top comb, shallow toe line, moulded recoil pad, recessed front bipod rail, aluminum bedding block and pre-fit flush cups for a comfortable sling carry. The stock is made of an ultra-lightweight fibreglass composite that's hand-painted in either dark grey, forest, tan or orange camo.
As Gunwerks offers the option of supplying the RevX with a Nightforce scope, I had the new SHV 5-20x56mm model mounted on my test rifle. At about half the price of the NXS series, the SHV scopes offer optimized lowlight performance, exceptional clarity/resolution and colour contrast, and a European-style fast-focus eyepiece. Other features include 6061 aircraft-grade aluminum 30mm tubes, waterproofing, multicoated lenses, the proprietary ZeroSet function and the option of an illuminated reticle in some models.
Test results
I evaluated five primary features: the fit, trigger, action, finish and accuracy. Starting with fit, I was pleasantly surprised that, despite using a scope with a 56mm objective lens and high mounts, my cheek weld with the RevX's negative comb was better than expected.
Next I looked at the rifle's Trigger Tec trigger. I couldn't detect a single flaw, and it broke very cleanly with no creep. When I checked it on the Lyman Digital Trigger Pull Gauge, it broke consistently between two pounds 5.1 ounces and two pounds 8.3 ounces. As for the action, it smoothed out with no detectable slop after just a minute application of Breakthrough's Battle Born HP Pro lubricant. The only negative I could find is the lack of a three-position safety. With its tan camo stock and graphite black Cerakote metal finish, meanwhile, the rifle is one handsome unit. And all the components fit to the stock flawlessly.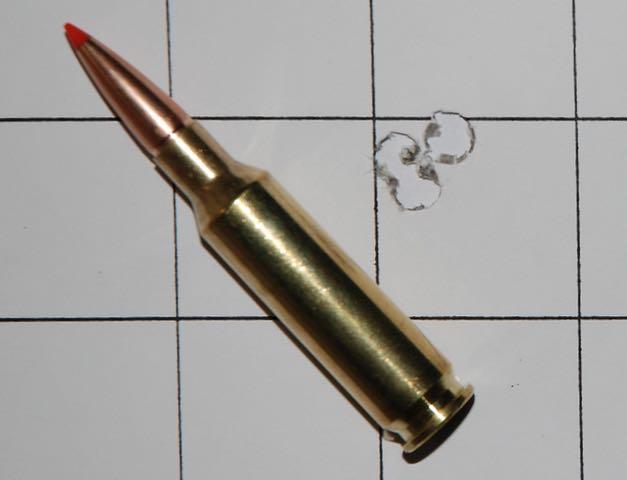 Finally, when it comes to accuracy, it shot three match-factory loads into a half-inch or less (above), which is fine accuracy indeed. As for big-game rounds, Hornady's Superformance 120-grain GMX ammo was the all-out winner. With a group size of a quarter-inch and an advertised velocity of 3,050 fps, this ammo makes for a super antelope and whitetail load. I did note some early pressure signs with this cartridge, however, so you may also want to consider excellent alternatives such as Hornady's American Whitetail, Federal Premium's Big Game or a handload comprising 120-grain Barnes Tipped TSX bullets and H4350 powder.
I did not observe similar pressure signs with this load in another manufacturer's 6.5 Creedmoor, however, so no doubt the potential of tighter tolerances in the Gunwerks rifle may have contributed to the pressure spike. For game a bit bigger, particularly at longer ranges, I would look no further than Hornady's Precision Hunter 143-grain ELD-X ammo.
B.C.'s Mark Hoffman is Outdoor Canada's hunting firearms reviewer.
The specs

Calibre: 6.5 Creedmoor
Overall length: 46.25″
Barrel length: 25″
Length of pull: 13.7″
Drop at comb and heel: Negative comb
Weight: 7.7 to 8.4 lb