WEATHERBY WINNER
The quintessential high-country rifle and cartridge combo
Stricken with sheep-hunting fever for the past 50 years, I had joined the growing consensus that a new breed of high-country rifle was needed. Manufacturers got the message, and the modern-day mountain rifle was born. It did not happen overnight, however, but rather evolved slowly with the introduction of stainless steel, titanium, carbon fibre, graphite, Cerakote and so on.
In developing its backcountry rifle and cartridge, Weatherby aimed to produce the best combination ever. The result is the Mark V Backcountry Ti rifle and the Weatherby 6.5 RPM (Rebated Precision Magnum) cartridge.
Starting with the cartridge, it's based on a lengthened .284 Winchester case that is purpose built for the Mark V's smaller six-lug action. Featuring a non-belted, non-venturi case with a rebated rim, the cartridge is offered in three factory selections, delivering sufficient velocity and energy to take elk beyond 400 yards and sheep or deer out to well over 500 yards.
As for the Backcountry Ti itself, Weatherby's initial goal was to produce a rifle that weighed five pounds while delivering magnum performance, yet was still a joy to shoot. At 4.9 pounds, the rifle actually bettered Weatherby's weight goal owing to features such the titanium receiver, which weights 42 per cent less than steel while still providing structural integrity.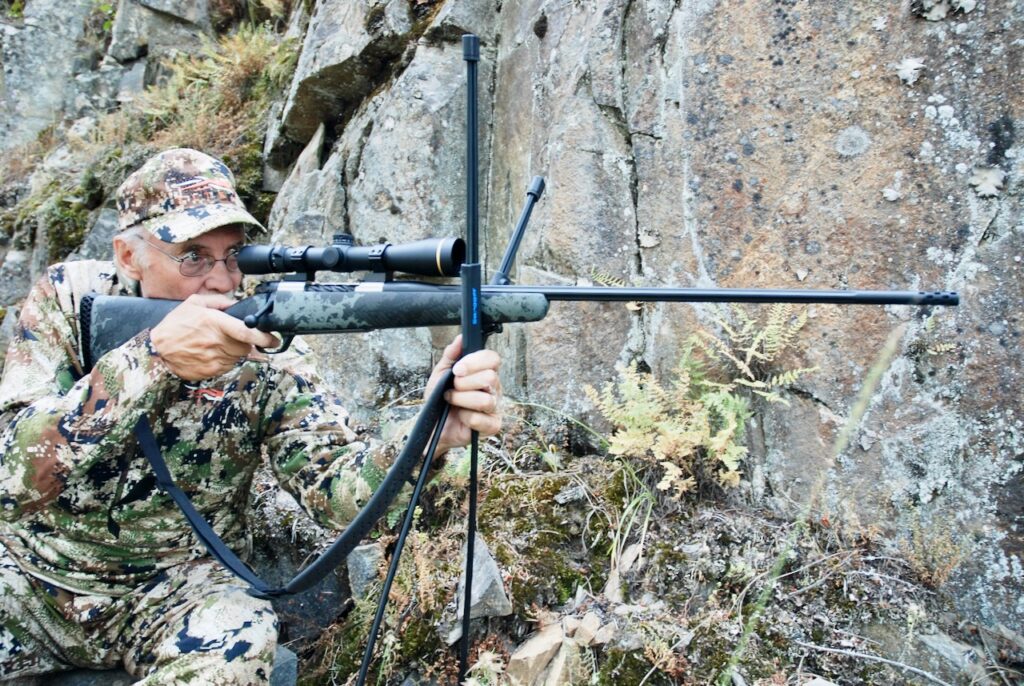 Another contributor is the smaller, spiral-fluted bolt that—in combination with the action—weighs more than a pound less than the Mark V nine-lug action. And while not pencil thin, the fluted barrel is smaller in diameter than standard contoured barrels (Weatherby classifies it as a #1 MOD). It comes equipped with an Accubrake ST that will reduce felt recoil by up to 53 per cent, as well as a thread protector for the barrel if the brake is removed.
Sticking with the mechanics, the bolt offers a very agreeable 54-degree lift for quicker follow-up shots, while the externally adjustable Triggertech trigger provides a true zero-creep break and extremely short over-travel. The trigger's stainless-steel components are precision cut, offering corrosion resistance and consistent shot-to-shot performance. Meanwhile, the barrel and bolt are coated with Cerakote for unparalleled all-weather protection.
Finally, the lightweight, pillar-bedded, carbon-fibre stock provides exceptional stiffness and promises to handle the toughest of environmental conditions. Made by AG Composites, it comes equipped with a patent-pending 3DHEX recoil-reducer pad featuring high-strength, energy-diffusing lattice to distribute the directional impact from recoil and reduce muzzle lift.
TEST RESULTS
I topped my test rifle with a Leupold VX-3i scope and a set of Talley lightweight mounts, making for a total weight of just six pounds two ounces—wow! What surprised me even more was the perfect fit and balance. For a lightweight rifle, that is a remarkable accomplishment. And in checking the trigger pull, there was absolutely no creep or over-travel, and I reset the factory pull weight of three pounds 5.6 ounces down to two pounds 14.7 ounces. What a super trigger.
On the range, I tested two of Weatherby's factory offerings and 15 handloads, one of which I had to drop due to excessive pressure. Initially, the 140-grain Nosler AccuBond factory ammo shot a bit better than the Hornady 140-grain factory ammo, so I decided to retest the AccuBonds, then put the rifle through an extreme hot-barrel test with that same ammo.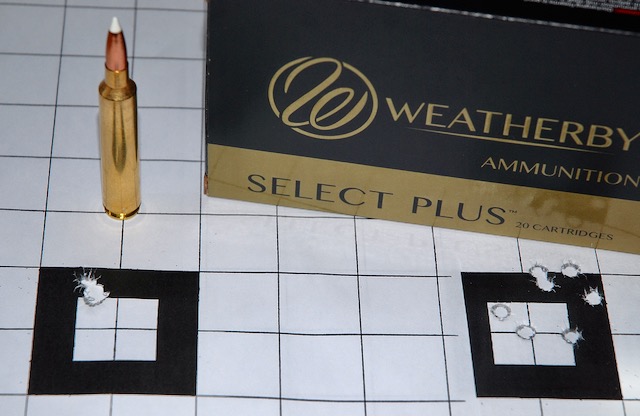 In the hot-barrel test, first I fired a three-shot, 0.292-inch, cold-barrel group. Then after a very brief cool down, I fired seven shots into a new target with a 30-second interval between each shot. All seven grouped into 1.160-inch (see photo). When overlapping my first three shots with the hot-barrel group, all 10 shots grouped into 1.160-inch. For a lightweight rifle, that is most impressive.
Eight of my handloads also bettered MOA accuracy, with some pushing a half-inch. And six of those were loaded with H1000 powder, which is certainly the powder of choice for this cartridge; the best of the lot were loaded with three different powder weights and Barnes 127-grain LRX bullets. Any of those or Weatherby's 140-grain AccuBonds would make for a great game load paired with the Backcountry Ti. My search for the ultimate high-country rifle is over.

THE SPECS
Calibre: Weatherby 6.5 RPM
Weight: 4.9 lb
Overall length: 46.125″
Barrel length: 24″
Barrel twist: 1:8
Magazine capacity: 4+1
Length of pull: 13.5″
Drop at comb: 0.625″
Drop at heel: 0.325″