THE HEAT IS ON
Make the summer doldrums a thing of the past with these hot-weather tactics for some of the best walleye, bass, pike and muskie fishing of the year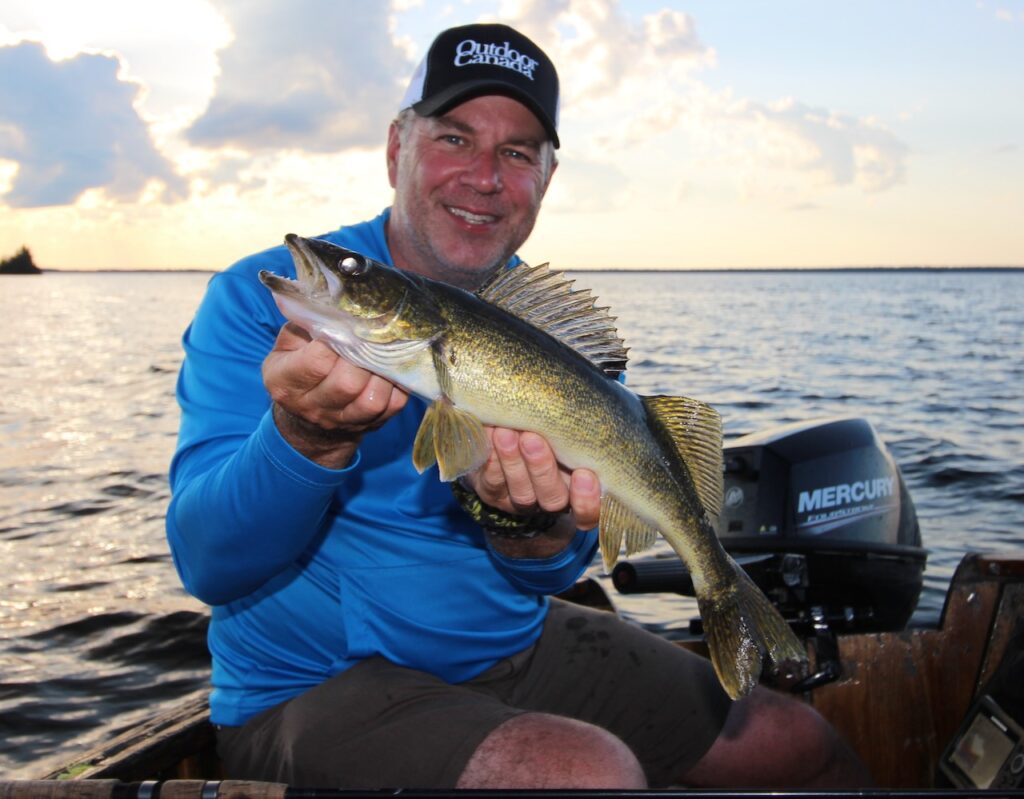 #2  GO DEEP
In my "Comfort Zone" story, from Outdoor Canada's Summer 2021 issue, I mention that when I'm pursuing summertime lake trout, I focus on the band of water with the temperature favoured by ciscoes and smelt, which lakers devour. I typically watch my sonar screen for pods of these baitfish as much as I look for the trout themselves. Truth be told, most days the lakers also show up once you find the food.
This is such a reliable summer strategy that, when given the choice, I prefer to fish for all species in deeper, clearer, cooler, less productive lakes—or parts of lakes—where walleye, bass, trout and big toothy critters are forced to hunt. The comparative lack of food compels them to move around more and expose themselves, rather than lie on bottom. It also makes them much more pugnacious when they spot your bait.

The best example of this occurred several years ago when I donated a walleye fishing trip for a hospital fundraising auction. The two fellows with the winning bid arrived in the midst of a record-breaking heat wave—the sky was blue, the humidity was sweltering, the sun was punishing, the temperature was off the charts and there was no wind. It was the worst set of conditions you could imagine for catching walleye in the middle of the day. So, what did we do?
Thinking the bite would be somewhere between tough and non-existent, many anglers would select a light spinning outfit and dangle a small jig and live minnow, leech or nightcrawler over the side of the boat. Instead, we headed to a deep, cold, clear section of the lake where ciscoes and smelt were featured items on the menu.
Using seven-foot, medium-heavy spinning rods and reels spooled with 10-pound Sufix Fuse and 10-pound Maxima Clear leaders, we fished 3/4-ounce Owner saltwater bullet head jigs tipped with six-inch X Zone Swammer paddletails. The heavy lures sank like stones, forcing us to aggressively retrieve them to avoid snagging bottom on every cast. We ended up catching a score of fish, including several double-digit trophies and a near 15-pound behemoth that remains one of the biggest walleye I've ever seen. So much for the summer doldrums.