THE HEAT IS ON
Make the summer doldrums a thing of the past with these hot-weather tactics for some of the best walleye, bass, pike and muskie fishing of the year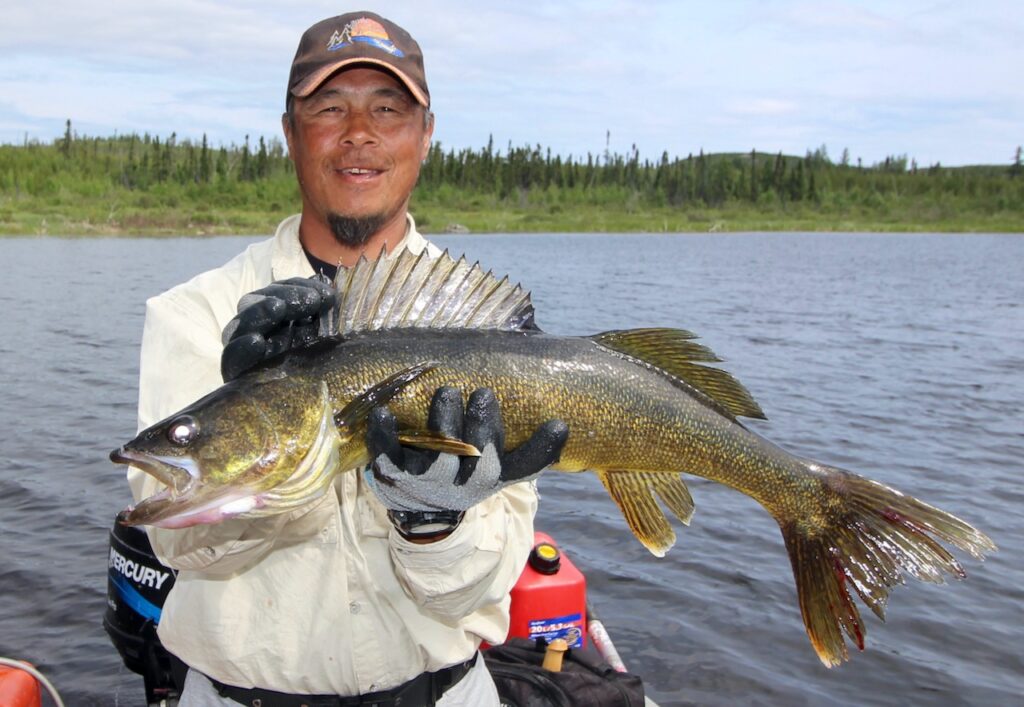 #3  GO SHALLOW
When going deep for walleye doesn't pay off, another strategy is to fish skinny water instead. It's a tactic most anglers are afraid to even contemplate, but I catch at least half of my biggest walleye every summer in waist-deep water.
As with lake trout, every fish species associates with a narrow range of water temperatures it finds most comfortable (again, see my "Comfort Zone" story). For walleye, it's between approximately 16°C and 21°C. In warmer water in a controlled laboratory setting, however, researchers have found that walleye will still grow at their fastest rate—if provided unlimited food. So, why don't they live shallow all summer?

One reason is because their metabolism speeds up so much faster in spa-like conditions that their health deteriorates if there isn't an inexhaustible amount of food. Plus, walleye are negatively phototactic, so it's often too bright close to shore. However, if the shallows are stacked with young-of-the-year perch, spot-tailed shiners and crawfish, the walleye will flood the zone and pig out deliriously for a few short hours before retreating back to the cooler, darker depths.
To take advantage of this behaviour, start by fishing around your best locations in normal summer depths. If you fail to catch fish, avoid what almost every angler is inclined to do and move shallower instead of deeper. This is especially true early in the morning, later in the evening and when the wind is blowing onto a shallow, boulder-strewn shoreline or structure.
I refer to this technique as "bass fishing for walleye," because when I rip the same perch-coloured Nishine Erie 95 jerkbait I favour for smallmouth bass, the walleye will try to tear the rod from my grip. The worst strategy you can employ is to slow down and fish with live bait and a tippy-toe presentation. I mean, why waltz when the walleye want to rock and roll?