ICE EATS
Fuel up for an afternoon of hardwater action with these awesome wild fish and game lunches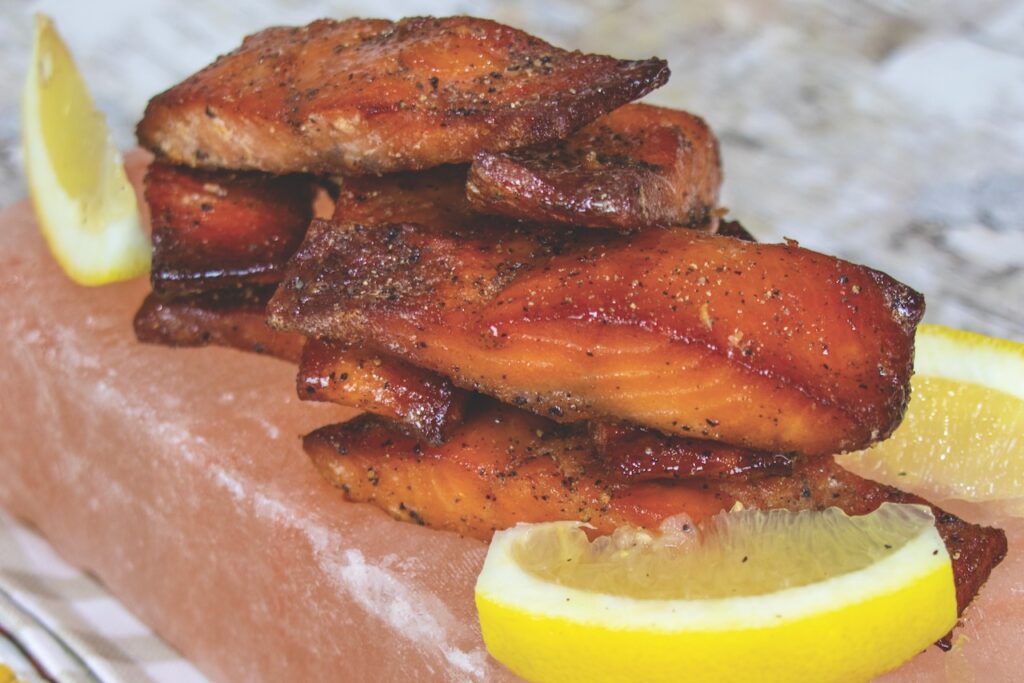 CANDIED TROUT
2 lb lake trout fillet
½ cup brown sugar
3 tbsp Kosher salt
Zest of half an orange
GLAZE
½ cup maple syrup
2 tbsp dark rum
1/8 tsp ground black pepper
Cut the trout into one-inch-wide diagonal slices. Mix the sugar, salt and zest, then sprinkle the mixture on the trout and place in fridge for 4 hours.
Mix together the maple syrup, rum and pepper to make glaze, then set aside.
Remove trout from fridge, rinse under warm water and pat dry.
Set smoker to 185°F, adding cherry wood chips when hot. Smoke trout for 2 hours, then remove.
Preheat oven to 300°F. Brush glaze on top of trout, then sprinkle lightly with sugar. Bake for 30 to 45 minutes or until trout is tacky and candied. Remove, let cool and place in a travel container.