On the Move
Forget the traditional ice hut. To catch more fish this winter, get mobile instead.
by Leavon Peleikis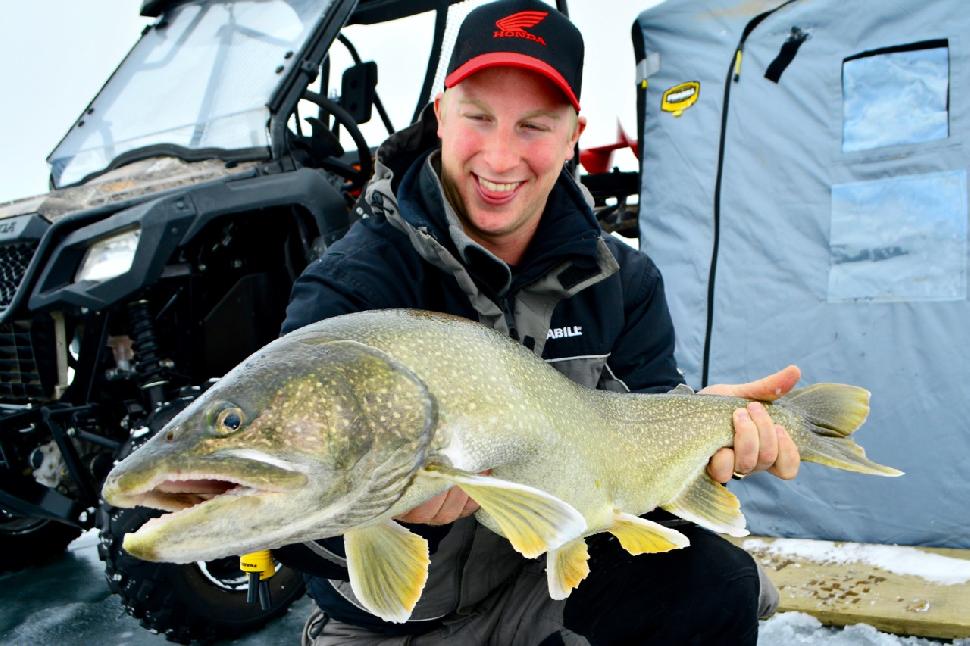 Some of my fondest memories of growing up are from out on the ice. Every winter, my father would pull our hut out to a well-known spot for lake trout and set up shop for the season. The hut saw some good days, but overall the fishing was sporadic, with the lakers moving in and out of the area. And on some days, they wouldn't move in at all.
As I grew up, my friends and I started venturing out and exploring on our own, and I quickly realized how limiting the family hut was. Don't get me wrong, I wouldn't trade those childhood days in the hut for anything, but I soon found much more success by hunting for fish rather than waiting for them to come to me.
Since those early days of venturing beyond the hut, a lot has changed, but one thing remains true for my friends and me—our run-and-gun style of ice fishing continues to help us put more and bigger fish on the ice every year. Whether you head out on foot or use a snowmobile or ATV to enjoy the ice season, here are a few simple but important tips to help you also haul more fish through the hardwater.