On the Move
Forget the traditional ice hut. To catch more fish this winter, get mobile instead.
by Leavon Peleikis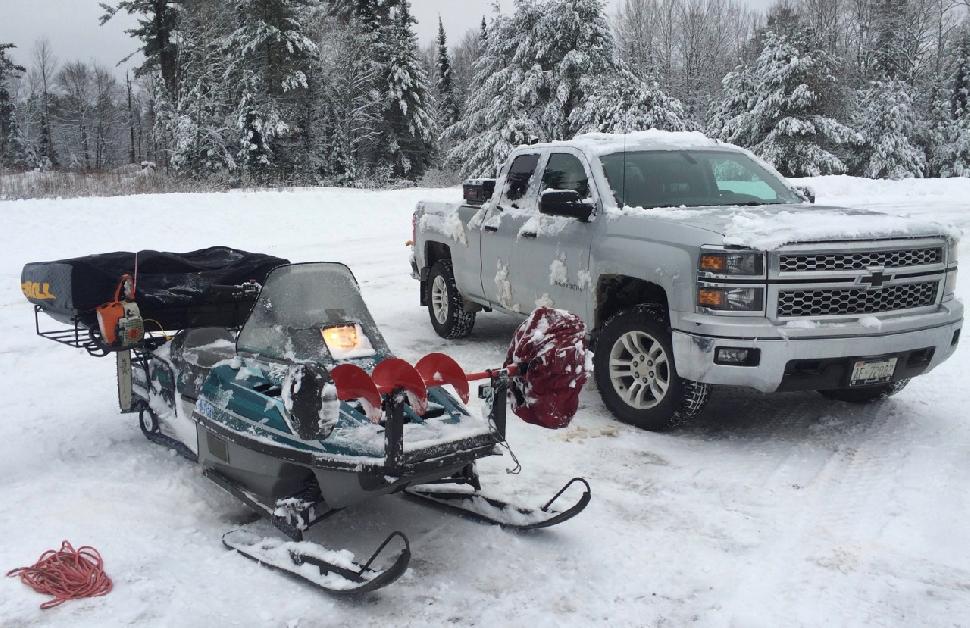 By Machine
When it comes to snowmobiles and ATVs, getting set up to run-and-gun takes a slightly different approach. While still focusing on keeping your gear organized and to a minimum, you also want to rig your machine to make setting up and tearing down as quick and easy as possible. How you trick out your ATV or snowmobile all depends on the style of fishing you'll be doing. If you use a lot of trails to access back lakes, for example, you'll require a more narrow set-up than if you were strictly running the lakes. Whatever terrain you travel, however, there are a few common things you can do to make the journey more efficient.
Shelter Rack
One of the best upgrades I've made to my snowmobile is adding a custom rack at the back to carry my one-man flip-over hut. For years, I towed my gear-filled portable hut, and I can't think of a better way to torture and shorten the lifespan of all your equipment. Every bump and chunk of ice you run over does everything from rattling the paint off your jigs to denting your heater to jarring your electronics. Keeping your hut on the back of your sled avoids this, and it prevents your gear from getting covered in slush and the sled itself from getting bogged down.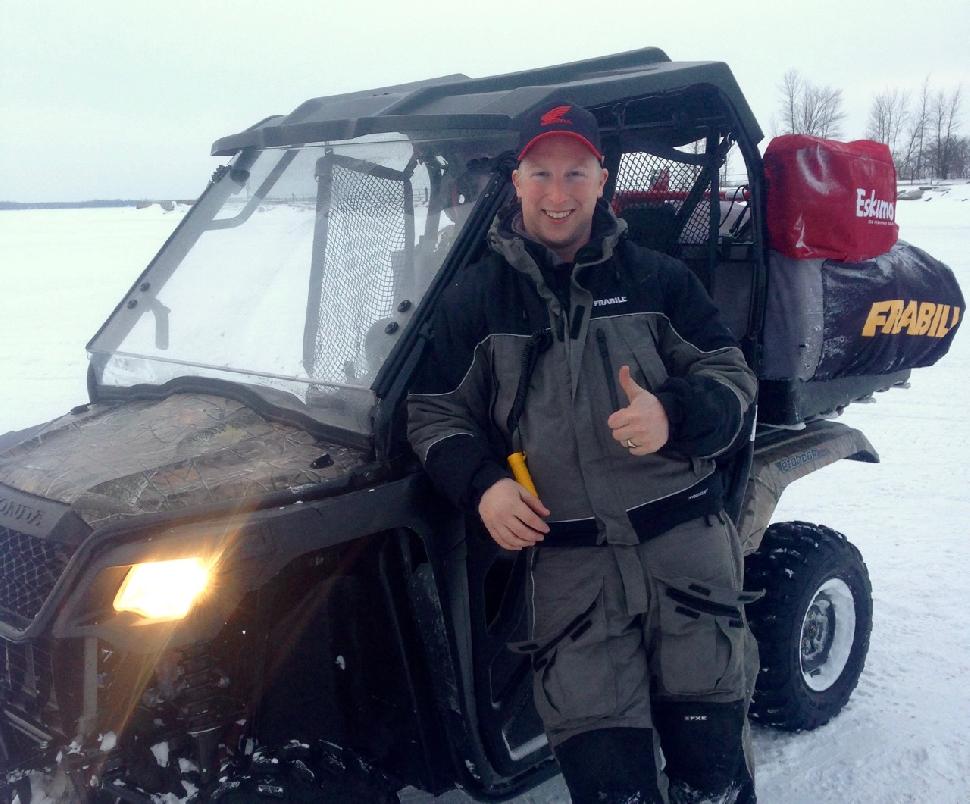 Navigation
Another easy but must-have upgrade for your snowmobile or ATV is a GPS unit. If you have a later-model sled or ATV with an electric start, it's as simple as running positive and negative leads from your 12-volt battery to the dash and installing a mount for the unit.
If you already have a graph on your boat, use it on your snowmobile, too. And to save a lot of time on the ice looking for that perfect breakline or hump, spend a day in the fall to mark everything out from your boat instead. At the bare minimum, install a mount for your smartphone and download some mapping software, such as the Navionics app.
Auger Mounts
The final upgrade you should have for your machine is a good, durable auger mount. If you have an ATV, there are plenty of quality auger-specific mounts available; heavy-duty firearm mounts from Plano or Kolpin (below) also work well.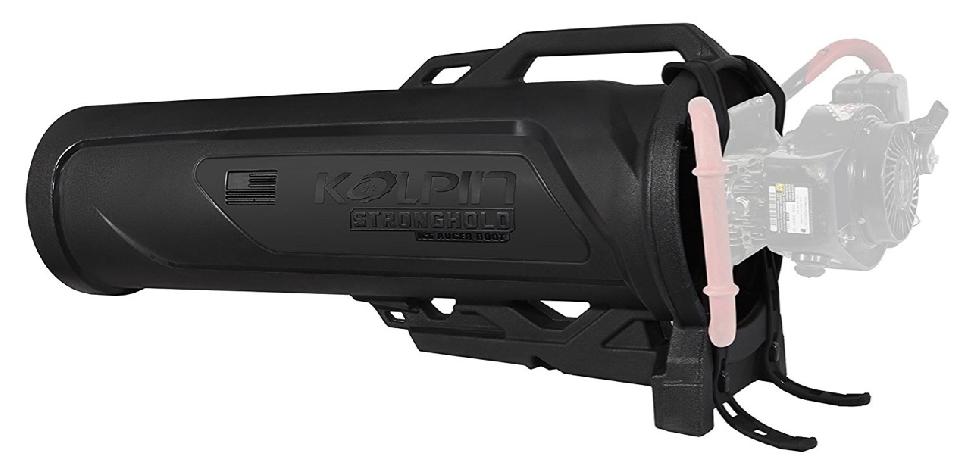 As for snowmobiles, the options are a bit more limited due to the lack of mounting locations. The best auger carrier I've found so far is from Digger Anchor. Simple in design, it keeps your auger secure and easily accessible when you arrive at your fishing spot. It's also very easy to mount on almost any sled.
Ice Shelters
When it comes to organizing and tricking out your portable ice hut, the options are endless. With all the aftermarket accessories now available, in fact, any portables can be specifically tailored to how you fish. For the run-and-gun angler, flip-over-style huts are king, as they take less time to set up than other huts, and they can double as storage containers to transport your gear.
I like to set up my shack so that everything is at the ready and at arm's reach when I get inside and pull down the canvas tip. Then all I have to do is pull out my rod from an easily accessible case, turn on my flasher, click on the heater that's permanently mounted to the back of the hut and start fishing. And when I'm finished, the takedown is just as simple. Do all this and you, too, can focus on what really matters—catching fish.
Contributor Leavon Peleikis grew up ice fishing on the lakes of Muskoka, Ontario.
Every Friday this winter we'll be sharing Outdoor Canada's coolest ice fishing tips for 2018. Check back often for the latest tackle, tips and techniques for icing more walleye, perch, northern pike, lake trout, crappies and whitefish.