Always try something new
For hardwater hawgs, try these new tricks... and then invent your own
It's said the top five jobs that will be most in demand in five years' time do not exist today. I'm certain the same is true of ice-fishing techniques—the best tactics five years from now have yet to be discovered. I may be stretching the point, but I've fished with enough hardwater pioneers to know that yesterday's news is indeed old news—there's always a better way to catch the fish. And that better way isn't necessarily a radical departure from the norm. Rather, it's usually a unique twist or subtle spin on an otherwise gold-medal tactic.
In my fishing column this issue (see "Rattle and hum") for example, I describe how my buddy Jason Matity (below) removed the brass-and-glass clacker from a Fergie Spoon and slid a tiny jig onto the split ring. It looked outrageous, like nothing you'd ever drop down an ice hole for crappies, but Matity annihilated the fish with it. You can be sure I'll be hanging one of those wire contraptions plenty of times this winter.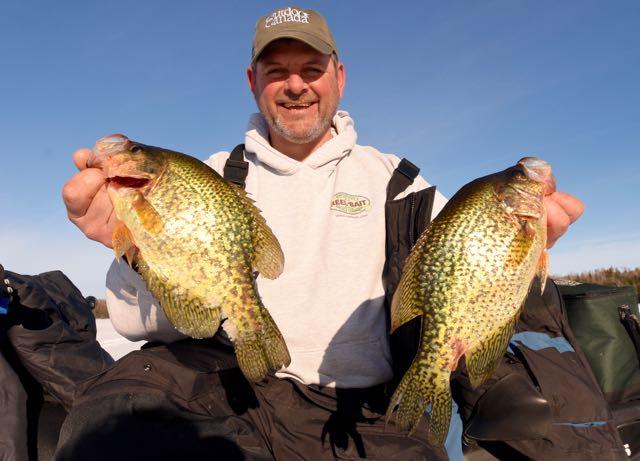 Likewise, Stange and I came up with a novel presentation three years ago while filming another In-Fisherman TV segment. We carefully counted off links of exactly six Trigger X Larvae or six Gulp! Euro Larvae (below) and hooked them onto our jigs so they hung horizontally. That's now our go-to winter crappie presentation when we suspend baits under a deadstick rod.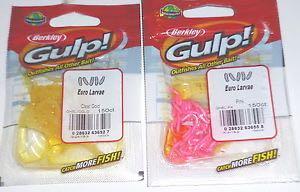 Then there's the technique of dropping a 3/8- to 1/2-ounce lipless crankbait meant for bass down a hole in the ice for walleye on Lake Winnipeg. I can't tell you who the first person was to try this, but I was there early enough in the game to get in on the frenzied action. We spotted so many huge walleye rushing across our sonar screens—chasing the noisy, vibrating lures and violently crushing them—it was unbelievable. And every angler we subsequently shared the presentation with swore they'd snagged a humongous pike. Of course, they were double-digit moon melons.
Yes, you can generally rely on proven presentations, but don't be content. Doctor your lures, alter your dressings and experiment with new baits not necessarily designed for the intended species. And remember, the top five ice-fishing presentations you'll be using in 2022 have yet to be invented.
Every Friday this winter we'll be sharing Outdoor Canada's top ice fishing tips for 2017. Check back regularly to learn about the latest tackle, tips and techniques for icing more walleye, perch, northern pike, lake trout, crappies and whitefish.