THE KAYAK FISHING SHOW
HOST JIM SAMMONS
Lake trout, pike, muskies and Chinook salmon are among Jim Sammons' top Canadian fishing picks
To compile Outdoor Canada's 2020 fishing hot spots feature story, we turned to our friends at Sportsman Channel Canada. The hosts of 19 Canadian fishing shows agreed to reveal their top choices, along with tips on when to go and how best to tackle the fish. For all the hot spots, see our 2020 Fishing Special issue, or check out the growing list at www.outdoorcanada.ca/2020HotSpots.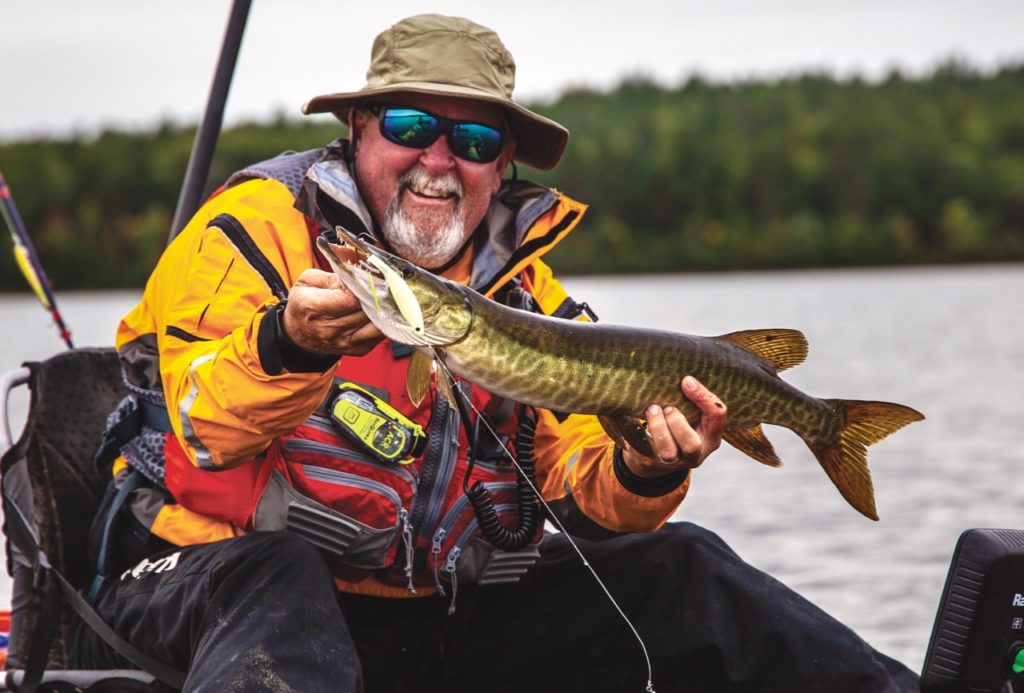 ABOUT THE SHOW
Host Jim Sammons ventures around the globe hunting for the most challenging gamefish to tackle from the confines of his kayak. Each episode features incredible fishing action against the backdrop of exotic locales, complete with fishing tips for aspiring kayak anglers. Learn more: www.kayakfishingshow.com
CAMPBELL RIVER, B.C.: Chinook salmon
THE ATTRACTION: Excellent fishing for salmon, lingcod and rockfish, and the chance to join the vaunted Tyee Club by catching a 30-pound or better chinook
BEST TIME: August
TOP TACTIC: Follow the Tyee Club rules, trolling a lure with a single, barbless hook on 20-pound-max line from a non-motorized boat.
GREAT BEAR LAKE, N.W.T.: Lake trout & northern pike
THE ATTRACTION: Fishing out of Plummer's remote, self-guided Arctic Circle Lodge, expect next-to-zero fishing pressure, crystal-clear clean water and giant fish
BEST TIME: July through August
TOP TACTIC: Trolling works best; you can also sight-cast when the huge fish are stacked up.
NOOTKA SOUND, B.C.: Chinook salmon
THE ATTRACTION: Along with fishing for chinook out of Moutcha Bay Resort, home to B.C.'s largest annual kayak-fishing derby, you can also hit the deeper water for halibut, lingcod and rockfish
BEST TIME: Late August
TOP TACTIC: Deep-troll spoon, plugs or cut-bait using heavy weights as down riggers.
PETAWAWA RIVER, ONTARIO: Muskies
THE ATTRACTION: From Lake Traverse, a multi-day paddling trip up the Petawawa through Algonquin Park, offering numerous hook-ups on large muskies.
BEST TIME: Mid-September
TOP TACTIC: Fish above and below rapids, as well as mid-river weedbeds, with topwater frogs and weedless swimbaits.
ALSO PICKED: Fraser River, B.C. for white sturgeon; Wollaston Lake, Saskatchewan, for pike
*These hot spots were also picked by other anglers in our survey. Find the complete list at www.outdoorcanada.ca/2020hotspots.