There's so much exciting new archery gear that we couldn't fit it all in our Spring 2014 magazine. Here are 10 more new products for Canadian bowhunters.
Agenda 7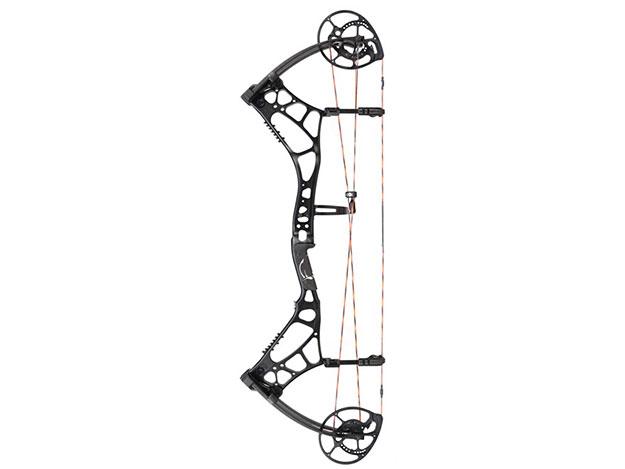 It's rare to find a speed bow with an IBO rating of 340 fps that still offers a seven-inch brace height. Stability and speed make the Agenda 7 perfect for hunters looking for a silent bow. Weighing just four pounds, it measures 32 inches axle-to-axle, and has 75 per cent let-off. Draw length adjusts from 26.5 to 31 inches, with peak draw weights from 50 to 70 pounds.
Bear Archery, 1-800-694-9494; www.beararcheryproducts.com
CMAX Full Containment Drop Away Rest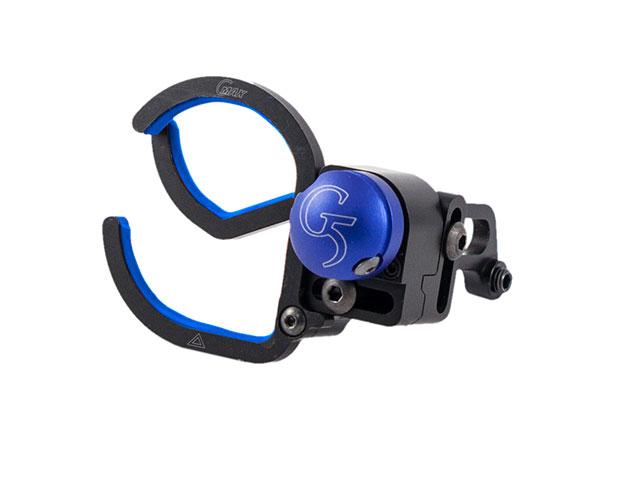 The CMAX has a full-metal frame with more than an inch of adjustment for windage and elevation, allowing it to be used with any fletching. Complete 360-degree containment of your arrow is activated by a push button or by drawing the bow string. And it weighs just 2.7 ounces.
G5 Outdoors, 1-866-456-8836; www.g5outdoors.com
Full Throttle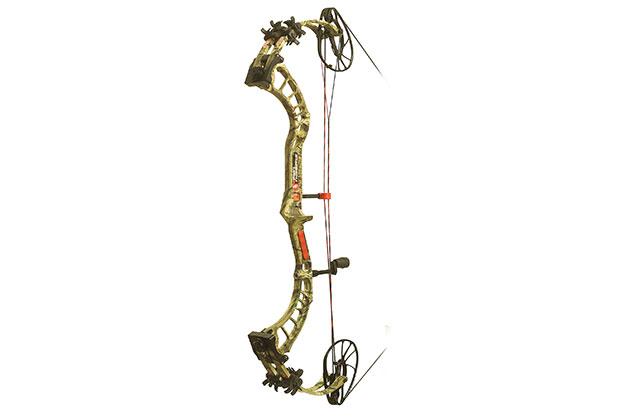 With an incredible IBO rating of 370 fps, this is the fastest compound bow on the market. The Full Throttle has a short brace height of 5.25 inches and a total mass of 4.1 pounds, and its is axle-to-axle length of 33.25 inches offers draw lengths ranging from 26.5 to 30 inches. Available in draw weights of 50, 60, 65, and 70 pounds.
PSE Archery, 1-520-884-9065; www.pse-archery.com
Intercept Supercoil Crossbow Kit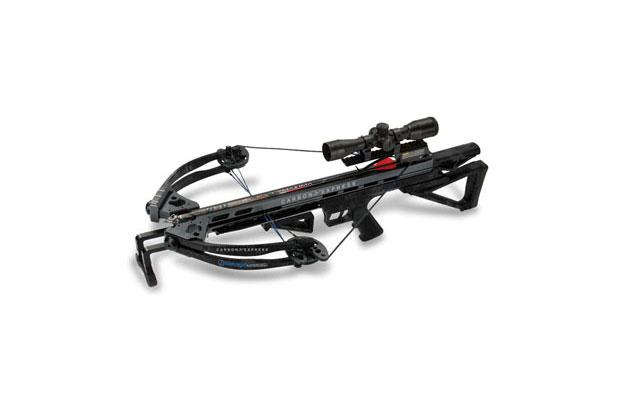 The Intercept Supercoil features 29 inches of Picatinny rail, allowing the shooter to customize this tactical-style rig for any application. Measuring only 13.5 inches axle-to-axle when cocked, this is an extremely compact bow, allowing for maneuverability in tight quarters. The kit includes arrows, rope cocker, quiver, lighted scope and accessories. Shoots 360 fps, with 175 pounds draw weight.
Carbon Express, 1-800-241-4833; www.carbonexpresscrossbows.com
Kutz All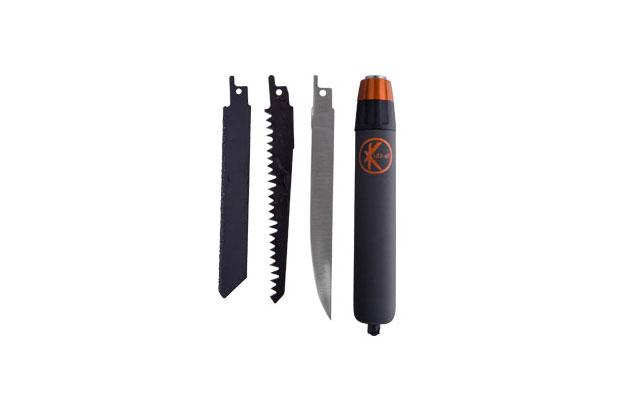 This lightweight, extremely compact pruning saw comes with six- and nine-inch saw blades that are stored in the handle or set into cutting position with a locking collar. For those hard-to-reach places, the handle is also threaded, allowing you to screw in a pole or even a tree limb to use as an extension.
ARC Outdoor Gear, 1-989-350-3332; www.arcoutdoorgear.com
Mongoose XT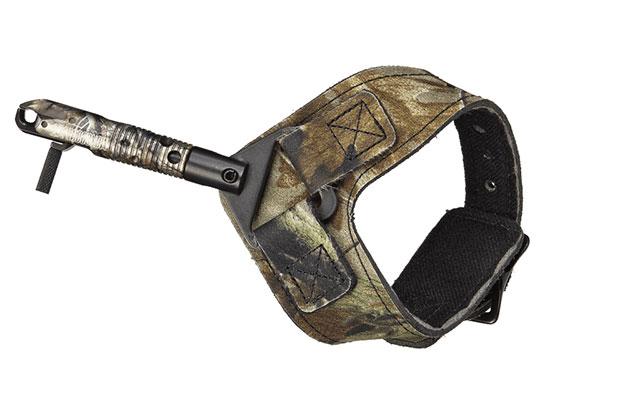 The ultra-thin design of the in-line caliper will be the first thing most archers notice about this new trigger. The Mongoose XT also has a titanium-coated stainless steel jaw, a return spring to keep it consistently closed, and it's molded forward to optimize draw length and comfort. The five-hole spiral connector will adjust to fit any archer.
Scott Archery, 1-606-663-2734; www.scottarchery.com
QAD Exodus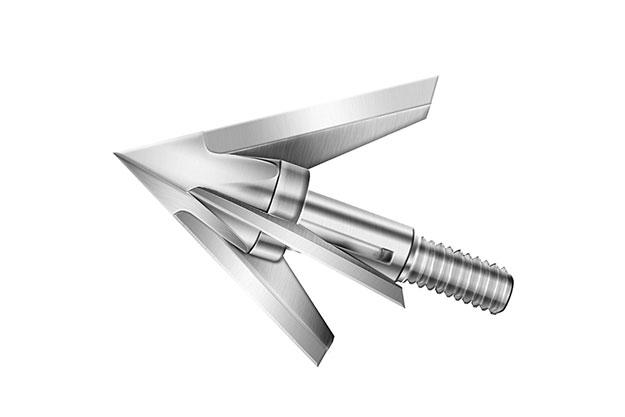 This unique cut-on-contact crossbow broadhead is the same length as a field point, ensuring accuracy and easy tuning. Made of durable stainless steel materials, the extreme strength allows the blades to hold up even when busting through bone. Available in 100- and 125-grain models, they have three full, swept blades, offering a 1.25 inch cutting diameter.
QAD, 1-434-846-5839; www.qadinc.com
90% Archery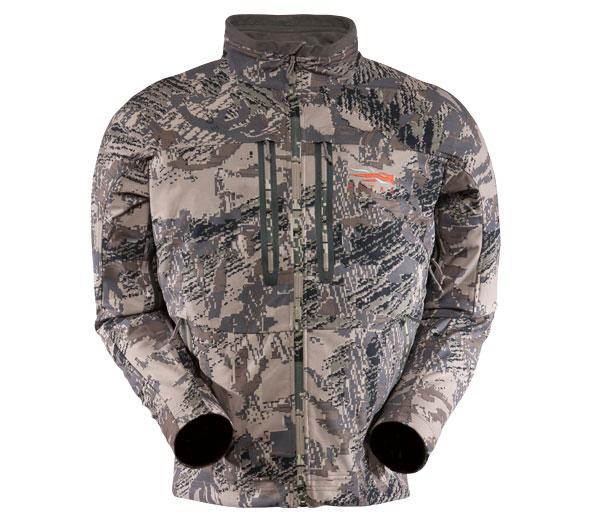 The stretchy garments of this clothing line provide warmth, durability and wind and water protection, yet don't restrict movement. Thermal-taped seams and lightweight moisture wicking fabric also help keep you warm and dry. Pant and jacket have a combined weight of only 2.2 pounds.
Sitka Gear, 1-406-522-3378; www.sitkagear.com
Venom Crossbow Package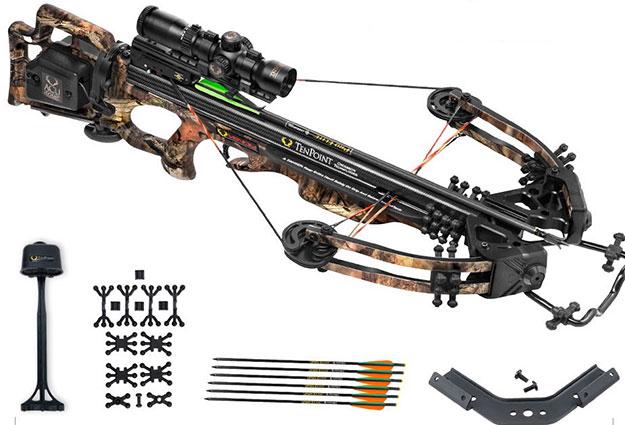 The Venom uses a carbon fibre barrel, keeping the weight of this crossbow to just 6.5 pounds. It's compact, yet has a 185-pound draw rate, which will send an arrow at 372 fps with a 120 foot-pounds of kinetic energy. Features a light 3.5-lb trigger, and is just 13.25 inches axle-to-axle when cocked. Comes ready-to-use with cocking mechanism, scope, arrows, quiver, dampeners and other accessories.
TenPoint, 1-800-548-6837; www.tenpointcrossbows.com
Booner Buck 3D Target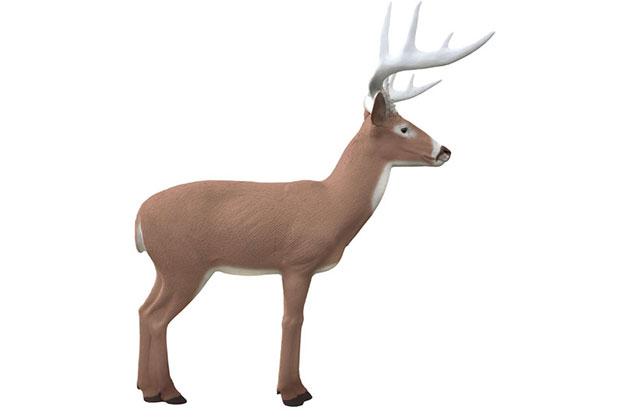 Canadian deer hunters looking for a more realistic 3-D target will want to check out the Booner Buck, which simulates a 200-pound deer with an oversized 10-point rack. It stands 58 inches tall, and is 45 inches long. Made of self-healing foam and featuring a replacement core kill zone, this long-lasting target can stop arrows from the fastest compound bow and crossbows.
Rinehart Targets, 1-608-757-8153; www.rinehart3d.com