The latest SHOT Show had so much new hunting gear on offer, that we couldn't fit it all in Outdoor Canada's Spring 2014 issue. Here are more accessories to help you make the most of your time afield.
Woodland Series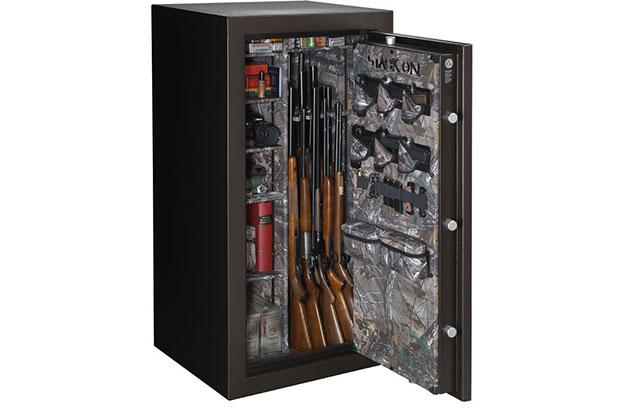 The Realtree Xtra interior announces that you're a hunter, while the many features of these large-capacity gun safes—including fire and water resistance—show you're serious about protecting your firearms. Choose from three sizes, each featuring a backlit programmable electronic combination lock, door organizers and carpeted barrel rests.
Stack-On, 1-800-323-9601; www.stack-on.com
Vapour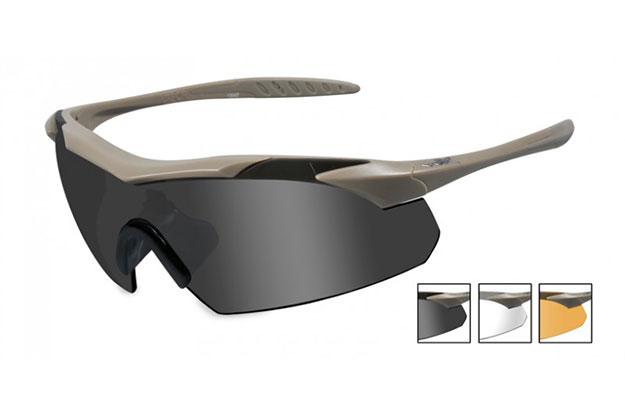 The ultralight frames of these shooting glasses make for comfortable wearing, and Wiley X quality means the Vapor meets the highest industry standards for impact resistance. It also offers 100 per cent UVA/UVB protection. Several lens options are available, and you can switch them up as conditions dictate. For those who wear corrective lenses, the glasses are RX-ready.
Wiley X, 1-800-776-7842; www.wileyx.com
Stalker 360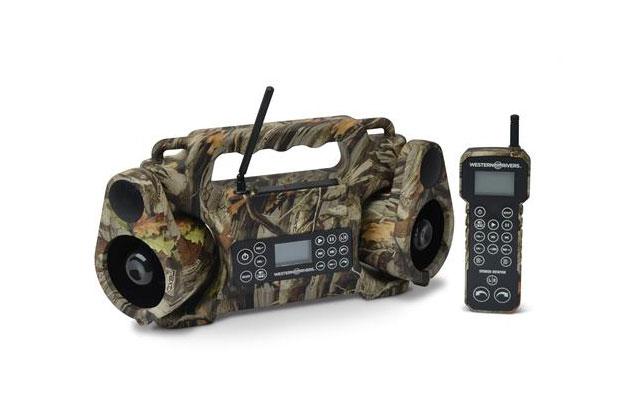 With two remotely swiveling speakers on the base unit of this electronic caller—each independently programmable—your field versatility has never been greater. The opportunity to blend two calls at once, projected in whatever direction you like, is complemented by a remote control effective out to 250 yards. The caller is weatherproof, and powered by eight AA batteries.
Western Rivers, 1-731-967-0987; www.western-rivers.com
Shock Caller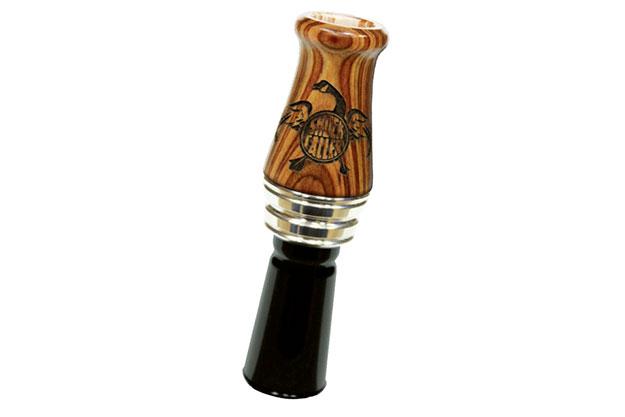 Shock CallerNovice Canada goose hunters will love this easy-to-blow laminated hardwood call. The short reed is designed for minimal back pressure, and the incorporated moisture ditches along the sounding board reduce the frequency of sticking. The range and tone will have you calling like a seasoned pro in no time.
Primos, 1-601-879-9323; www.primos.com