NOVA SCOTIA'S HIPPEST HOT SPOTS
Where you can fish for sharks and salmon, while enjoying buskers and fine single-malt
Anglers know deep down that we can't spend every waking moment on the water. That's where this year's roundup of hot spots comes in. These 31 great fishing destinations also offer fun, quirky and downright cool attractions, activities and events guaranteed to enhance your fishing trip. Think of it as a value-added action guide to angling—and playing—across this great land.
For the full list of getaways, see Canada's Hip Hot Spots.
EASTERN PASSAGE
Catch-and-release sharks & busking's best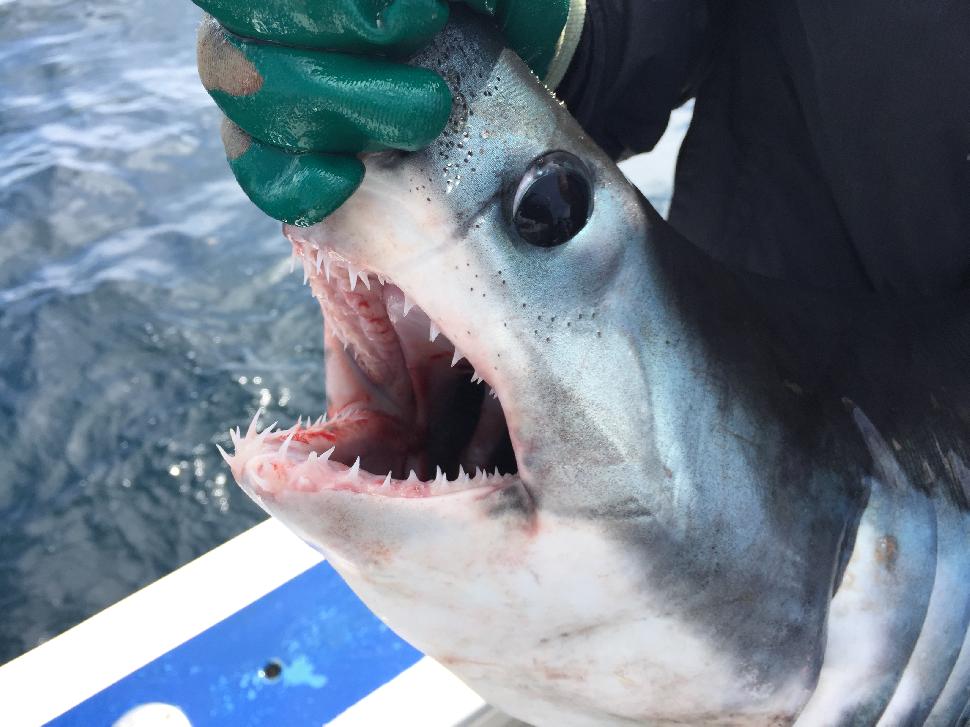 Just a short jaunt out into the Atlantic Ocean from historical Halifax, you can tackle feisty porbeagle, mako and blue sharks (above) aboard local fishing legend Art Gaetan's fully equipped, 37-foot Magnacraft. Fighting a shark can take anywhere from 10 minutes to five hours, depending on its size, which could be anywhere from 70 to 1,000 pounds. With Gaetan's Blue Shark Fishing Charters, every shark that's caught is measured, tagged for scientific research and live-released. Outings for cod, haddock, mackerel, pollock and redfish are also on offer. Plan your fishing adventure for early August so you can also marvel at the fantastic antics of street performers during the six-day Halifax International Buskers Festival (below). Promising "hundreds of mind-blowing shows from around the world," the annual festival features magicians, contortionists, acrobats, musicians, dancers, sword-swallowers and more along the city's bustling waterfront. Just don't forget to put money in the performers' hats.
More info: https://buskers.ca/; www.bluesharkcharters.com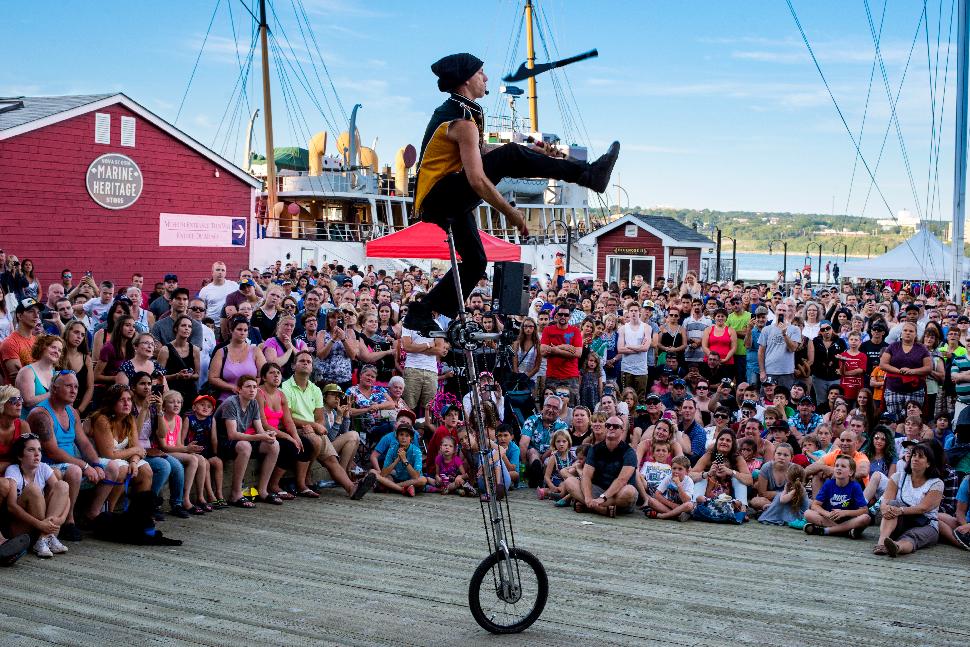 MARGAREE RIVER
Atlantic salmon & single-malt scotch
Atlantic salmon are at the top of many an angler's bucket list, and for good reason—these historic fish are strong, beautiful and impressively acrobatic. Plus, they're found in some of the world's most stunning locations, and that includes Cape Breton's picturesque Margaree River (above). The fall season on the Margaree produces Atlantics ranging from 15 to 40 pounds, caught against a mountain backdrop shrouded in fiery fall colours. For many salmon aficionados, nothing caps off a day on the water like a dram or two of fine whisky. As luck would have it, North America's first single-malt maker, Glenora Distillery (below), lies just 40 minutes south of the Margaree's salmon pools. So once you've landed your leaper of a lifetime, enjoy a guided tour, sip on some smooth elixirs and spend the night in one of the inn's well-appointed rooms. Now that's what we call traditional cool.
More info: www.glenoradistillery.com; www.margareesalmon.ca