THE SILENT TREATMENT
To successfully hunt coyotes during winter, it's often easier—and more effective—to leave the predator calls at home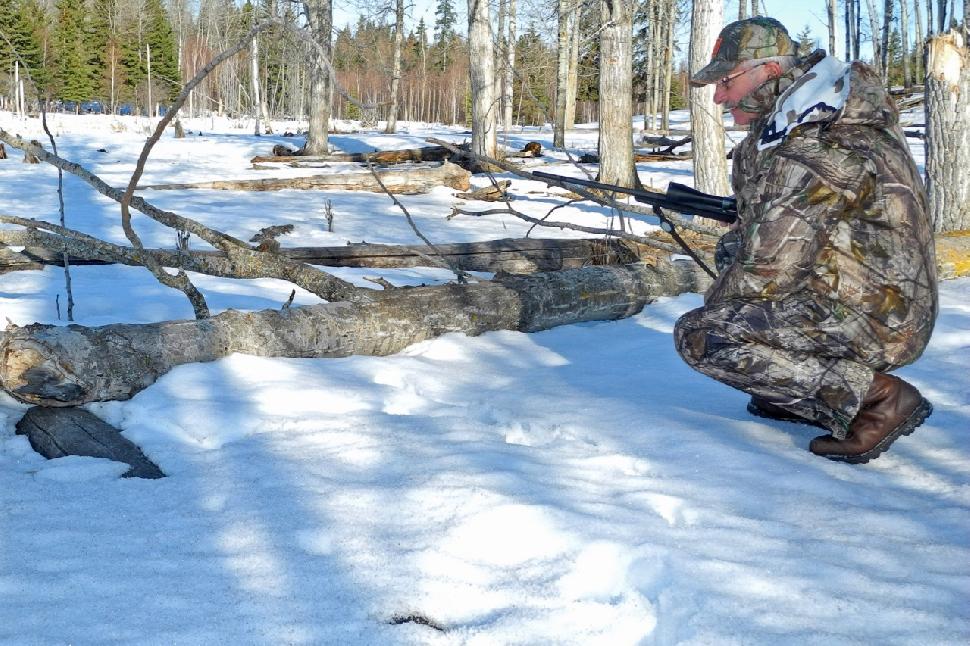 #2  Ambushing
Once you've identified a travel route, you can set up an ambush along it. Coyotes will follow these routes at daybreak and sunset, just like commuters. I've found dawn to be the most productive time, so plan to arrive well before legal shooting light. Set up in a predetermined location, keeping approximately 200 metres away from the coyote highway. Terrain features don't always allow for that, however, so you'll just have to work with what nature gives you.
Whether your ambush site is within shotgun range or it allows for a long rifle shot, always keep in mind that coyotes live by their noses. To ensure they don't catch your scent, set up with the wind in your face and wait for the commute to begin.
You'll see early travellers and latecomers, with some in a hurry and others walking slowly. If you've got a good set-up, they're all good targets, so taking multiple coyotes in one sitting is not uncommon. Just don't run out to retrieve downed animals until you're finished for the day, or you risk blowing your set-up. I suggest sitting in one place for a full hour, sometimes even two.