THE SILENT TREATMENT
To successfully hunt coyotes during winter, it's often easier—and more effective—to leave the predator calls at home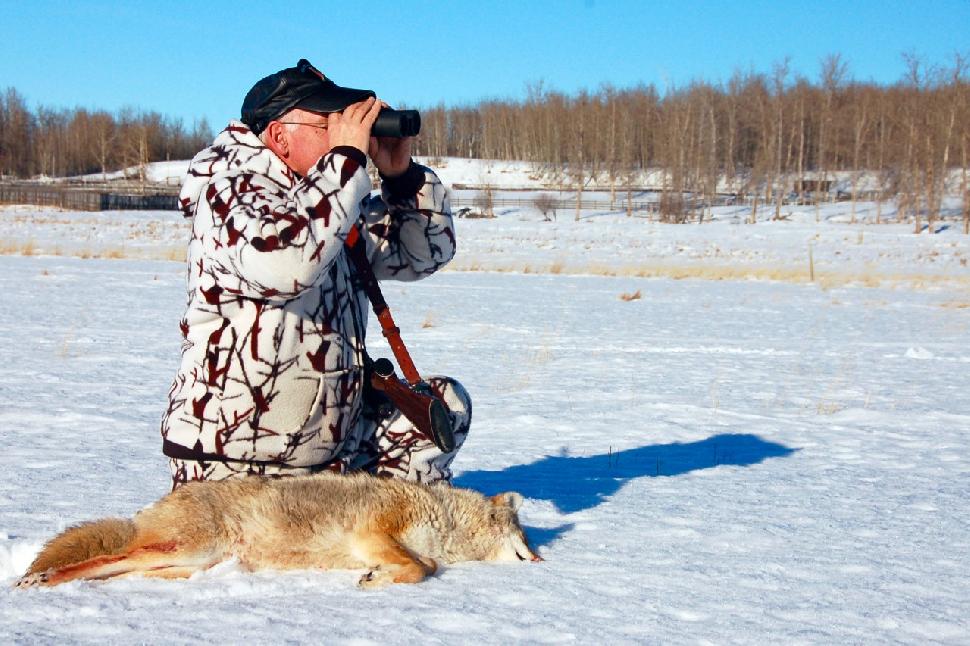 #5  Spotting and stalking
When you get tired of waiting patiently for a coyote to show up, it's time to employ the time-honoured spot-and-stalk method. As with any other game animal, before a stalk can begin, the challenge is to actually spot a coyote. For me, that happens most when I'm driving between hunting sites or walking back and forth between my truck and my hunting areas.
Staying vigilant is key. If you're always on the lookout, you'll notice coyotes sleeping on top of round bales, foraging in open fields, patrolling the edges of cattle herds or simply staying on the move. Pulling off a successful stalk on these randomly encountered predators can be a real challenge, but it's worth the effort.
If you spot a coyote from your vehicle and you have a hunting buddy with you, consider dropping him off where he can't be seen, then moving the vehicle down the road. I've frequently done this, as it's a good way to fool a coyote into thinking the threat has gone. Of course, the person who gets dropped off needs to mind the wind, stay silent and begin stalking only when the coyote is looking down or in another direction.