THE SILENT TREATMENT
To successfully hunt coyotes during winter, it's often easier—and more effective—to leave the predator calls at home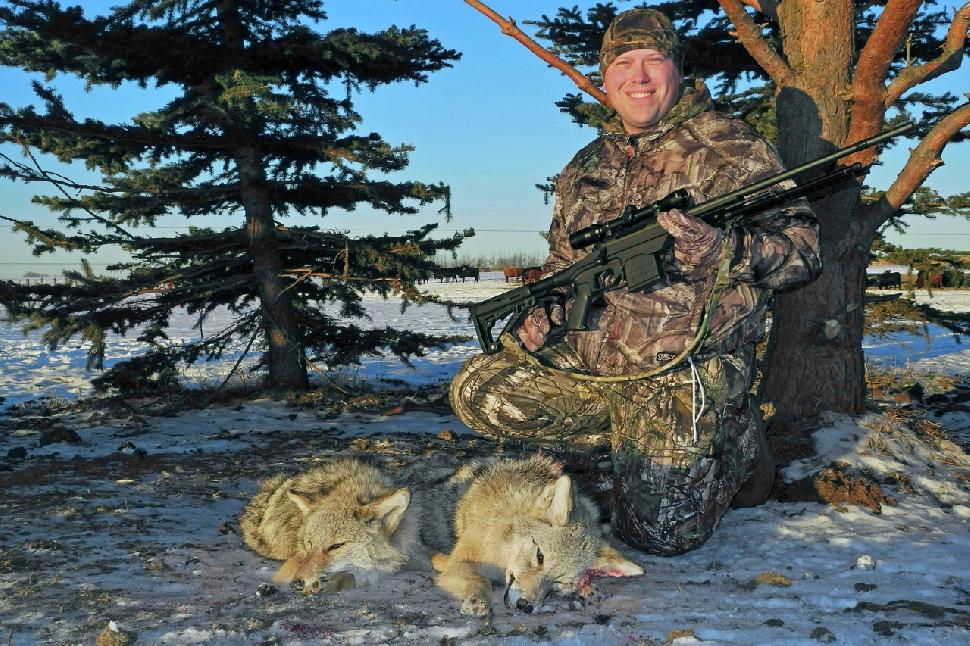 #1  Locating and patterning
The first step is to find the coyotes and learn their daily routines, which typically involve foraging at night and sleeping during the day. Since a coyote's schedule revolves around finding food, you should start by identifying a food source. Livestock operations such as cattle feedlots, pig farms and chicken barns are great places to begin.
Also check out bale yards and unharvested crops, as these can be infested with mice and voles—a favourite food of coyotes. And don't overlook more natural food sources. Thickets with good rabbit populations and the areas around beaver ponds can also be productive, for example.
Odds are, coyotes will work such areas during the hours of darkness, then move elsewhere to spend the day. The distance they travel between these two points can vary, but the snow can reveal their routes. Look for concentrations of tracks connecting food sources to secluded areas with cover, where the coyotes can nap in the sunshine, undisturbed by human activity.