I get asked all the time: how do you keep finding new things to write about in the world of fishing? Well, trust me, it is easy, as there is a seemingly never ending list of new things to discover, explore and discuss.
But I have a confession to make.
Every year at this time – when National Fishing Week rolls around, as it does on Saturday (July 1st), running through all of next week, until Sunday (July 9th), I have a hard time putting pen to paper. Or, rather, finger to keyboard. And it is not because I develop a summer case of writer's block.
Quite the opposite.
There are simply so many important messages to get across, starting and ending with the reality that we live in the greatest, freest and most democratic country on Earth. As unpretentious, polite Canadians, we don't typically walk around with the Maple Leaf emblazoned on our shirtsleeves, telling everyone how much better we are and how to mind their businesses. We don't have to. We know what we've got and we're proud of it.
Think of Fort McMurray, Alberta last May, when 61,000 folks calming evacuated the city without a wimper in the middle of raging wildfires or Gander, Newfoundland at 9/11, when the US shut down all of its airports and the townsfolk not only welcomed the folks getting off the diverted jets, but invited them into their homes.
I like to think of it as understated elegance.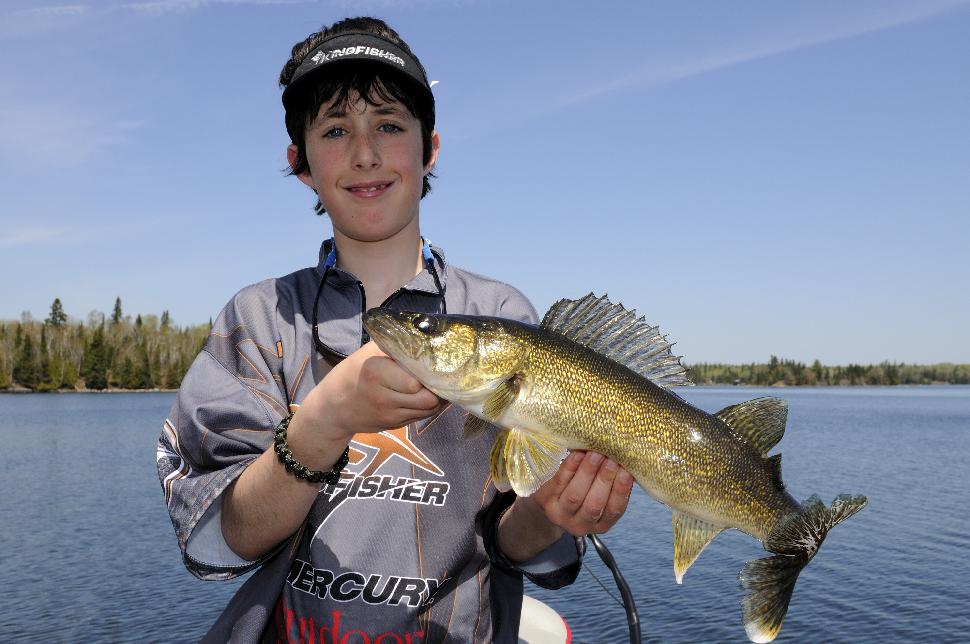 Indeed, every Saturday morning I do the Fish Talk With The Doc segment on the Outdoor Journal Radio Show. On this Saturday's program, retired Canadian Forces General Rick Hillier is going to be a guest from Vimy Ridge and Beaumont Hamel, two of the most sacred battlegrounds of the first World War, where Canadians distinguished themselves as the fiercest of all shock troopers 100 years ago in 1917.
It is just so apropos that this will happen on July 1st, our 150th birthday and the first day of National Fishing Week.
Like so many Canadians, my grandfather was in France on that day 100 years ago. I still can't believe that he survived four years of fighting in the cold, muddy, rat-infested trenches.
Some twenty years later, my father was a member of the RCAF, stationed in Great Britain, flying in Lancaster bombers as a navigator and wireless air gunner (WAG). He blew out his ear drums over the English Channel.
Did you know that many of the AVRO Lancasters were built in Canada? That in the Second World War, only Germany came close to Canada in the percentage of men and women who volunteered to serve their country. That we had the forth largest navy in the world. That we broke through Juno Beach at Normandy, on D-Day, before anyone else and Eisenhower had to radio the Canadian commanders to … "Slow down, no else is through yet." Hell, we even declared war on Japan, after Pearl Harbour, before the Americans.
We've always pulled far above our weight on the world stage.
Now, if you're wondering what any of this has to do with National Fishing Week, let you remind you, that most of those folks who put their lives on the line for us, and still do every day, have a Canadian tradition of hunting and fishing.
Indeed, it is no coincidence that Canadian snipers have been the most feared and revered in every World War. These were the kids that grew up shooting sheep in the Rockies, gophers on the prairies, deer and moose on the Shield and geese in the lowlands.
Gotta' confess, too, that like so many Canadians who grew up with veterans in the household, so many of my early childhood, post-war memories involve sitting in a boat, fishing with my father and grandfather.
I am, what I am, because of them.
And so, as we begin National Fishing Week on Saturday, Canada's 150th birthday, I have a special birthday present for you, courtesy of the good folks at Keep Canada Fishing and Shimano Canada.
I am going to give away three (3) brand new Shimano spinning rod and reel combinations. And all you have to do to enter to win one is tell me who the person was that got you involved in fishing. It might have been your father, mother, grandfather, grandmother, brother, sister, family friend or neighbour. And if you have a neat story or photo to share, I'd love to hear and see them.
You can post your comments and images in the comment section below, or on any one of my three Facebook pages HERE, HERE or HERE. 
I'll announce the winners on July 10th, but in the meantime, to learn more about National Fishing Week, visit www.catchfishing.com
Good luck, everyone, and happy birthday Canada!