PHEASANT POUTINE
Nothing says Canada like hot gravy, curds and fries, eh?
RECIPE & PHOTO BY CHEF CAMERON TAIT
For most of my career as a chef, I've strived to create quintessentially Canadian recipes, and this one hits the mark with its freshly harvested pheasant, wild chanterelle mushrooms, creamy cheese curds and homegrown russet potatoes. Perfect for either lunch, dinner or a late-night snack, this delicious Quebec-inspired dish is sure to become an all-time favourite. Serves 4
2 carrots, thinly sliced
2 celery stalks, thinly sliced
½ onion, thinly sliced
1 pheasant (legs and breast, with bone left in for more flavour)
900 ml beef stock
Two cups water
1 tsp whole black peppercorns
¼ cup flour
½ cup water
2 tsp Worcestershire sauce
Kosher salt and pepper, to taste
5 russet potatoes
¼ cup butter
½ lb chanterelle mushrooms, sliced
2 litres canola oil
1 cup cheese curds
1 tsp chopped fresh parsley
Place the carrots, celery and onion in the bottom of a heavy pot, then add the pheasant, stock, water and peppercorns. Bring to a full simmer, cover and reduce heat to low. Cook for 60 to 70 minutes.
Once the pheasant is tender, pull the meat off the bones, shred and set aside. Strain the remaining stock, place in a smaller saucepot and reduce by half.
Thoroughly mix the flour and water, then add to the reduced stock to make gravy. Season with Worcestershire sauce, salt and pepper. Reduce to low heat.
Cut the potatoes into 3/8-inch strips, place in cold water and set aside.
Melt the butter in a frying pan, then add the mushrooms; once soft, add the pheasant and toss well. Reduce to low heat.
Using a thermometer, heat the oil to 300°F. Completely drain the potatoes, then blanch in oil for 2 minutes. Remove and place on paper towel. Heat the oil to 375°F, then cook the potatoes again until crispy.
Place the potatoes on a serving plate, season with salt and pepper, then top with the mushroom and pheasant mixture. Sprinkle with cheese curds, then pour gravy on top and garnish with chopped parsley.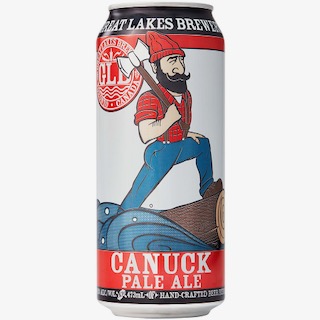 FOR THE GLASS
A Canadian dish such as poutine deserves an equally Canadian quaff, and Canuck Pale Ale from Etobicoke, Ontario's Great Lakes Brewery fits the bill. With its aroma of grapefruit, mango and pine, this light- to medium-bodied beer makes a perfect well-chilled partner.