Prep work
Catch more fish with these pro pointers for analyzing new waters
Ever notice how certain anglers arrive at a lake they've never fished before and start catching fish almost immediately? Do they have some kind of supernatural ability to decipher new waters?
Nope. They do their homework. Way before they launch their boats, the best anglers spend hours on their computers, tablets or smartphones researching the waterbody they plan to fish. That is especially true with tournament anglers, so I asked bass-fishing pros Peter Garnier and Derek Strub about the research they conduct to get a leg up on the competition
GARNIER'S GUIDELINES
"Google Maps is hands down the biggest aid for showing me the general size and shape of a new lake, including the location of inflowing creeks and rivers," Garnier says. "I even flip over to street view to find secret boat launches at the end of municipal rights-of-way." He says he also relies heavily on Google Earth to show him shoals and shallow offshore areas; that can be as important for safety and navigation as it is for handily identifying potential fishing hot spots.
Garnier recently used Google Earth, for example, to set up a great day of tournament fishing on a body of water he'd never previously fished. "I noticed there was only one small area, a small island complex, with any significant offshore geological features," he says. In particular, Garnier noticed an expansive, mid-depth flat between the islands that plummeted into the main lake basin. If there were any cover on the flat, he figured, it would hold a good population of fish.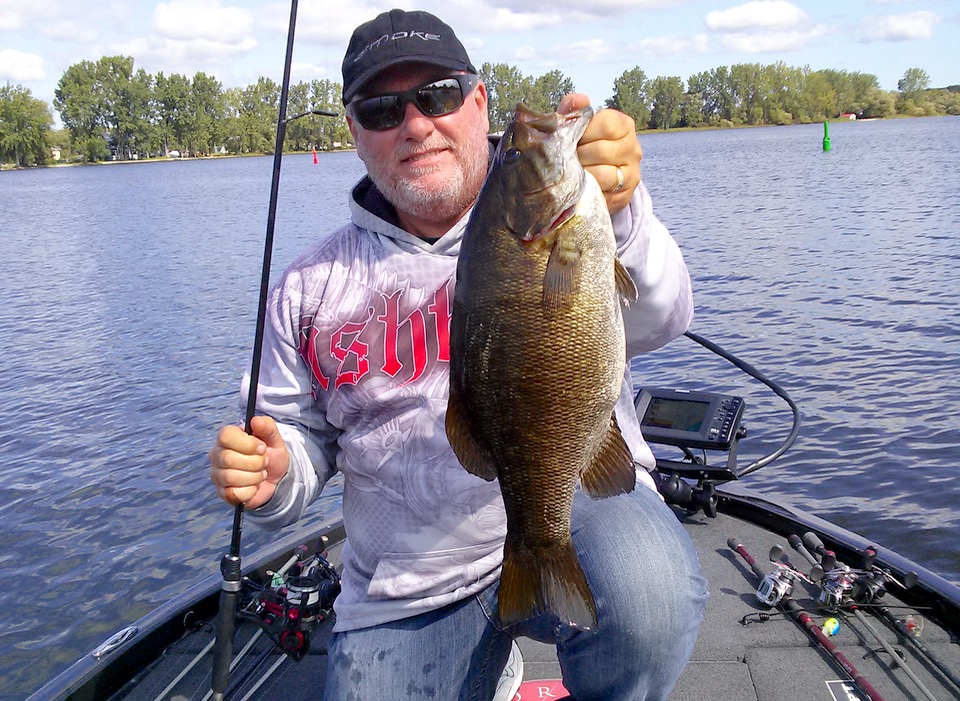 So, while most of the other competitors beat the shoreline, Garnier shut down his main motor a fair distance from the first island and inched toward it with his kicker, carefully watching the graph. Then, as he came up to the flat, he marked some weeds. "We whacked bass hand over fist and milked the area for all it was worth," he says. "Sight unseen, we finished in third place."
[easy-tweet tweet="Ever wonder how pro anglers catch fish on unfamiliar water? They prepare—a lot. Here's how you can do the same" hashtags="Fishingislife, fishingtrip, onthewater"]
STRUB'S STRATEGIES
Like Garnier, my good friend Derek Strub is typically the pro to beat at any big-league event he enters, especially tournaments on intimidating waters such as the Great Lakes. For safety's sake and to discover more access points, he likes to know the location of every boat launch in the area he's fishing. For that, he consults Humminbird's Fish Smart app.
Strub also constantly checks the weather so he can update his daily plan accordingly, if need be. He recommends using the Accuweather app for forecasts and the My Radar app to track weather systems. Strub also uses Google Maps to check his running distances to determine whether he'll need to refuel to get out and back again. "And based on the forecasted wind strength, I calculate how long it will take me if I'm running at different speeds."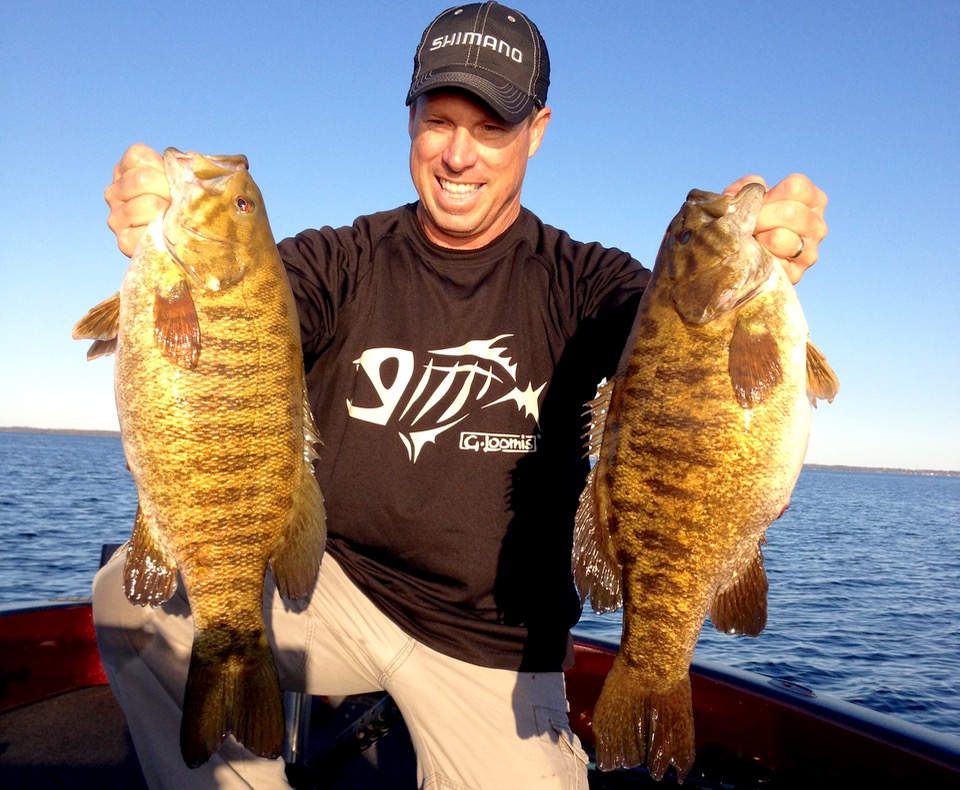 For even more local intel, Strub also scours social media for bass photos posted by friends or anglers in the area he'll be fishing. He says the images help him determine what kind of fish typically win specific tournaments at different times of the year. He can even often predict with uncanny accuracy how much weight he'll need to catch to take home the first-place prize.
As well, Strub says he can tell whether an angler caught a bass in shallow water or out deeper by studying the colour and pattern of the fish in the photos. He says the shallow fish will sport dark backs and pronounced bars on their flanks, while the deep fish will be pale.
Strub also watches with sniper-like intensity when big-league, cast-for-cash events are broadcast live or archived online. "Unlike the post-tournament coverage, where the winning angler might twist a certain lure or technique to promote a sponsor, you get to see what they're doing," he says. "And even though they quickly unhook and hide baits from the camera, if you pause the action, you can figure it out." And that's just the insider information you need to also put more fish in your livewell—or land a spot on the podium.
Catch Gord Pyzer on the Outdoor Journal Radio Show on The Fan 590. See www.odjradio.com for times.