WILD ELK BOLOGNESE
A rustic, Italian-inspired dish for those chilly fall nights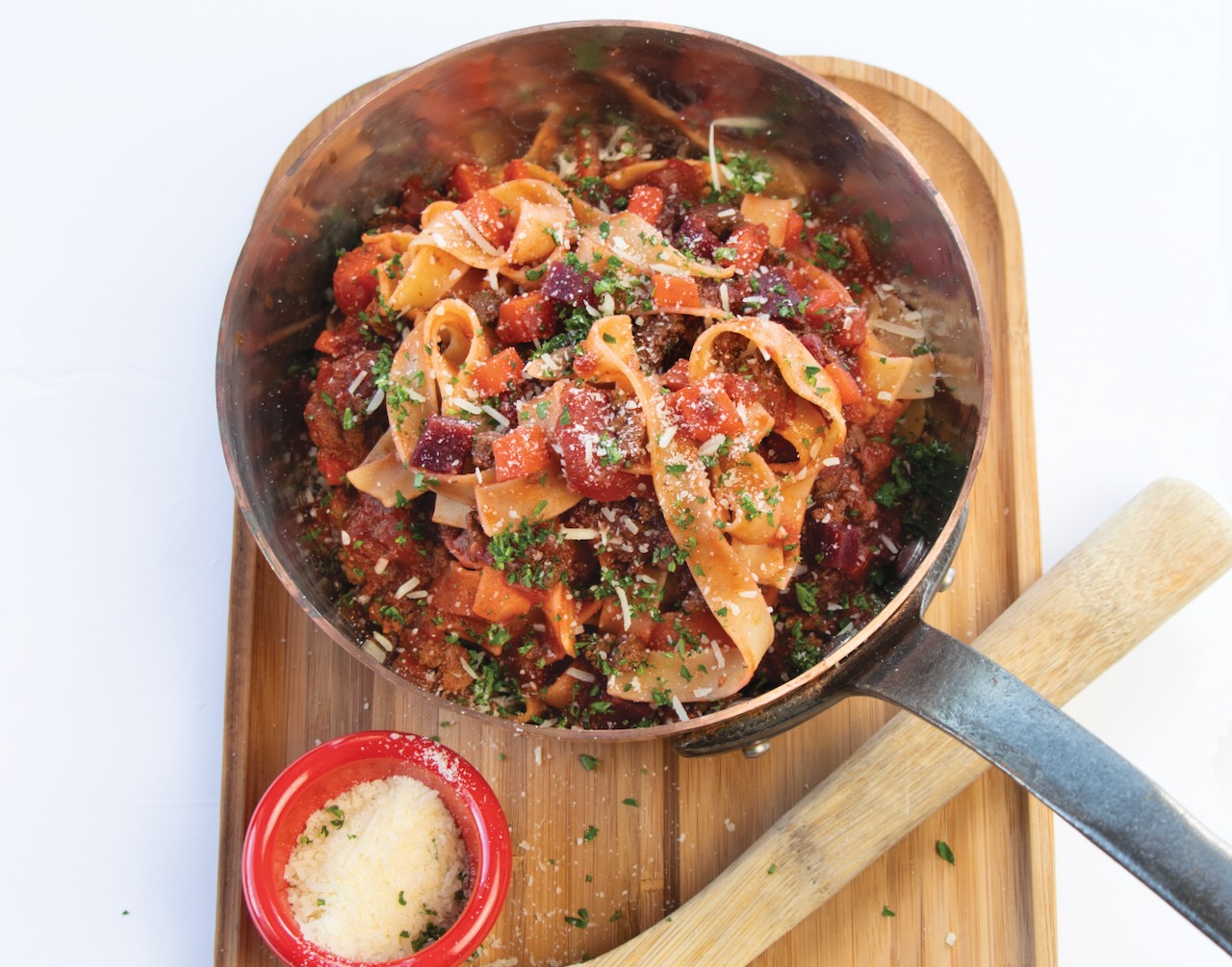 Recipe & photo by Chef Cameron Tait
Everybody is fond of pasta and meat sauce, arguably the epitome of comfort food, and this pappardelle bolognese dish is sure to warm the heart and soul. Featuring a bold red wine and tomato sauce with rich ground elk, this simple two-pot creation has the added bonus of making cleanup a breeze. No elk in your freezer? No problem—ground venison or moose are fantastic substitutes. Serves 6
2 tbsp olive oil
1½ lb ground elk
One each: carrot, onion & beet, small dice
3 garlic cloves, chopped
¼ cup tomato paste
One cup red wine
One 398 ml can tomato sauce
One 540 ml can whole tomatoes, roughly chopped
2 tsp white sugar
Kosher salt and pepper, to taste
250 grams dry pappardelle pasta
Chopped parsley, to taste
Grated Parmesan, to taste
Heat oil in a large, heavy-bottomed pot to medium-high. Add elk and brown completely, then add the carrot, onion, beet and garlic and sauté for 5 minutes.
Add tomato paste and caramelize for 1 minute, then add red wine and reduce until au sec (nearly dry).
Add tomato sauce, tomatoes, sugar, salt and pepper, then bring to a simmer, cover and cook for 30 minutes.
In another large pot, boil the pasta in salted water until tender, then drain and portion into six bowls. Ladle elk bolognese sauce over top, and garnish with parsley and parmesan.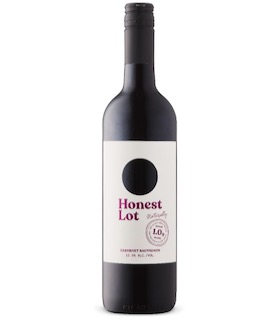 FOR THE GLASS
With its layers of dark fruit and floral notes, Honest Lot Cabernet Sauvignon from Andrew Peller pairs exceptionally well with the richness and acidic nature of the elk bolognese.