In February, a Minnesota ice angler caught a record-shattering lake trout on the Ontario side of border-spanning Lac La Croix. But provincial conservation officers have now seized his prize as evidence, and the fisherman may face wildlife charges.
Rob Scott from Crane Lake, Minnesota, made news after reeling in a 45-inch lake trout. Scott told the Duluth Times that he battled the fish for an hour, after it took a dead shiner under a tip-up. With an unofficial weight of 52 pound, 3 ounces, Scott's laker surpassed the existing world record for a tip-up-caught lake trout by over 20 pounds.
But there's a problem. On the Ontario side of Lac La Croix, the bag limit for lake trout is a single fish. At the time he landed his leviathan, Scott already had a four-pound laker on the ice. So by keeping the second fish he exceeded his legal catch limit.
Scott tried to conceal this fact by giving away his earlier catch to another angler, and coming off the ice with a single, apparently legal fish. But sharp-eyed Ontario COs caught him three weeks later, after seeing his appearances in local media.
Turns out that as part of a regular patrol, two officers with the Ontario Ministry of Natural Resources had checked Scott's fishing license before he landed the 52-pounder. They had also noticed his four-pound trout.
After one of the officers saw a newspaper report on the monster catch, he recalled his encounter with Scott, and realized that the record laker had been illegally killed. Ontario officers contacted the Minnesota Department of Natural Resources, which helped track down Scott and his fish, which was being stored by a taxidermist.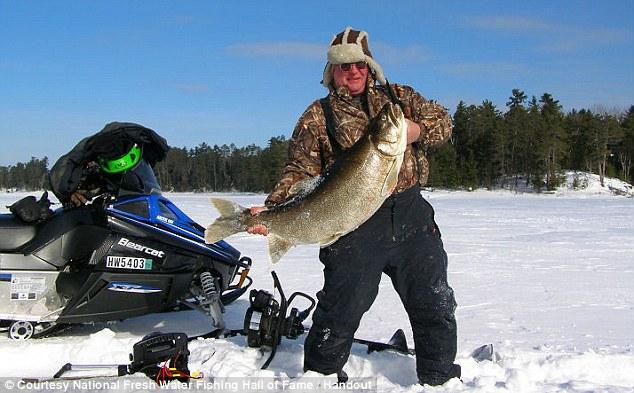 In a subsequent interview, Scott, a 65-year-old U.S. Navy veteran, said there was nothing malicious about his actions, and that he wasn't trying to hide anything.
"I called the Ontario officers and said I owed them an apology," Scott told the Minnesota Star Tribune. "It wasn't illegal for me to keep fishing after I caught the first trout. But when I caught the bigger fish, with the adrenaline and everything I had going, and the fact that it wasn't going to survive if I released it, I figured if I gave the smaller fish away, that would be OK."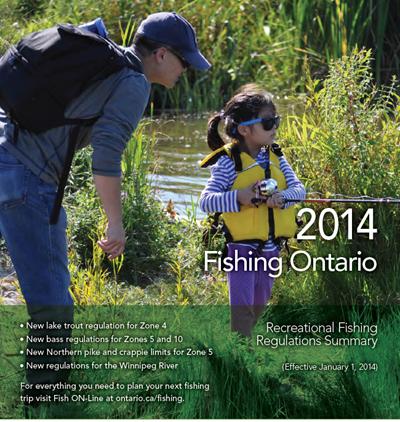 It wasn't. According to the Ontario Fishing Regulations Summary, "The catch limit is the number of fish you are allowed to catch and keep in one day and includes fish that are not immediately released and any fish eaten or given away…. If you catch a fish after reaching the daily catch or possession limit for that species, the fish must be released immediately back to the water."
Had Scott snapped a few photos, and released his jumbo laker to take its chances under the ice, he could have earned a catch-and-release record, and avoided any legal troubles.
But by going over his limit, Scott has both lost his place in history—to count as a record, fish have to be caught legally—and is facing possible fines and the loss or restriction of his fishing privileges. Either way, it's not the kind of fish story this angler was hoping to tell.