BENELLI BOLT
With the right ammo, the Lupo offers dependable MOA accuracy
This is not your standard bolt-action rifle—Benelli designers clearly burned a bit of midnight oil before unveiling the innovative Lupo last year. It's chockablock full of features, and in many ways feeds off Benelli's famed shotgun designs.
For starters, the Lupo sports a visually striking two-piece stock that includes a separate buttstock and forend, very much akin to a shotgun stock. The buttstock can be adjusted for drop, cast and length of pull, with shims allowing it to be set in 36 different positions. That provides an out-of-the-box custom fit for just about any shooter. The buttstock also incorporates Benelli's proprietary Progressive Comfort system and Combtech cheek pad, which collectively reduce felt recoil and muzzle jump.
Another feature that caught my eye is the canted trigger guard, allowing the trigger to be set higher and further to the rear. And for that perfect hand to trigger distance, spacers can be used between the receiver and buttstock. Then there are the proprietary AirTouch surfaces designed to ensure a safe and firm grip in all types of weather.
With Benelli's sights set on attaining sub-MOA accuracy, the most innovative feature is quite possibly the Lupo's two-piece alloy and steel receiver, which promises greater stability for shot-to-shot dependability. The barrel system, meanwhile, begins with a Crio-treated, free-floating barrel attached to a hardened steel barrel extension, which is bedded into a steel block in the receiver. As part of the Crio treatment, the barrel is frozen to -300°F, which relieves the stress from hammer forging and contributes to a smoother, more uniform surface.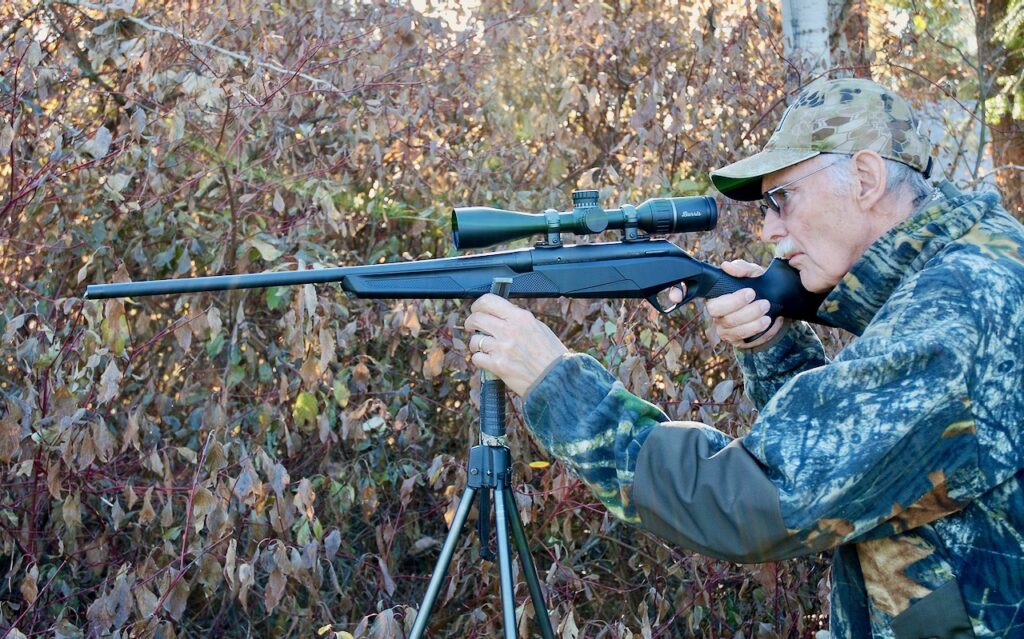 Also noteworthy are the sculpted bolt's three large locking lugs and short, 60-degree lift. The cutaway bolt also allows the detachable, five-round, double-stack box magazine to mount flush with the bottom of the rifle. Melding with today's trends, the trigger is adjustable from 2.2 to 4.4 pounds, and the muzzle is threaded and capped for a muzzle brake. Plus, the top safety is fully ambidextrous, and readily accessible. And finally, the receiver comes equipped with two short Picatinny rails; it's also drilled and tapped with No. 8-40 screws for a stout and secure scope mount.
TEST RESULTS
My general assessment of the test rifle, chambered in .30-06 Springfield, was very positive. It arrived all but range ready, with a Burris Signature HD scope already mounted. All that was required was to bore sight it, weigh it and check the trigger pull. The combo weighed in at eight pounds 10 ounces, and the trigger was extremely consistent with pull weights of between two pounds seven ounces and two pounds 10 ounces.
I noted that Benelli's recoil reduction system did knock some of the sting out of the rifle's recoil, although I suspect the overall weight of my test combo was also a contributing factor. I liked the location of the top safety, which was easy to access, and the upturned bolt handle was easy to grip with a gloved hand.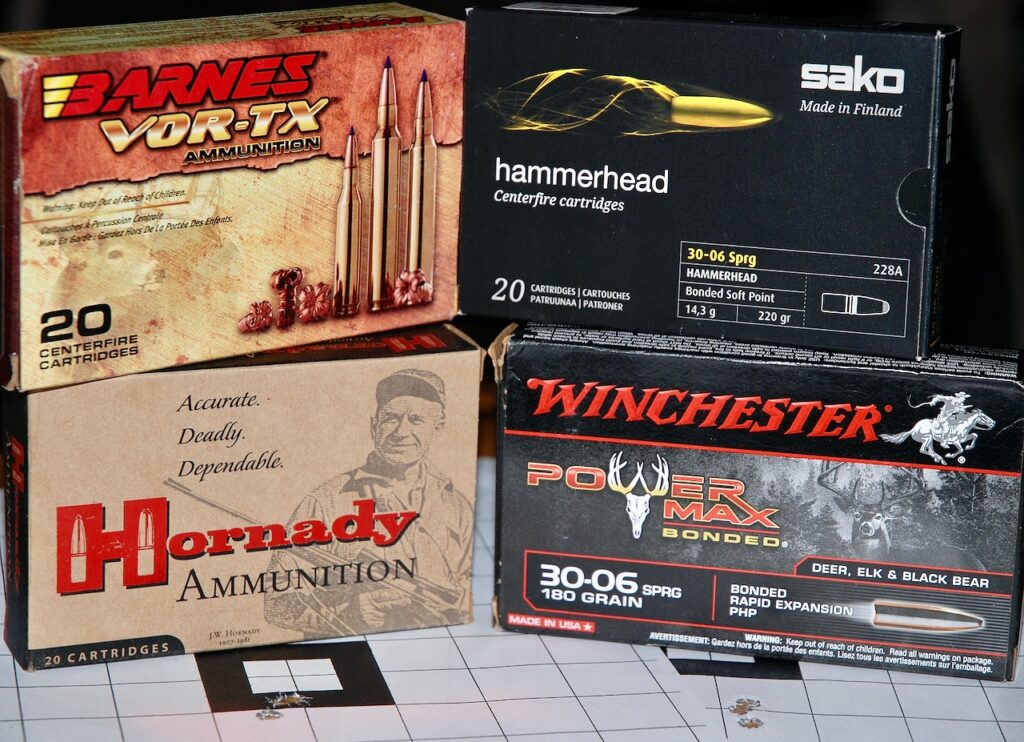 In short, the Lupo provided the type of accuracy I expected. Out of the 21 different loads I tested, seven factory loads and three handloads bettered MOA accuracy. My handloads averaged 0.927 inches, while the factory ammo averaged just a tad larger at 1.19 inches. When testing that many loads, I expected some variance in accuracy but there were still a couple of surprises.
First, some of the ammo I expected to shoot well did not. And while my handloads showed less variance from group to group, three of the factory loads bettered all of my handloads. Hornady Custom 165-grain Interlock, Winchester 180-grain Power Max Bonded and Barnes VOR-TX 168-grain Tipped TSX all delivered excellent accuracy, with groups that all but attained a half-inch. All three would make excellent choices for just about any game you have in mind. Or if you're looking to tackle a heavyweight, Sako's 220-grain Hammerhead Bonded, with its sub-MOA accuracy, would do the job very nicely.

THE SPECS
Calibre: .30-06 Springfield
Weight: 7 lb
Total length: 42.38″
Barrel length: 22″
Length of pull: Adjustable for 13.8″ to 14.75″
Drop at comb/heel: 1.5″
Twist rate: 1:11