Follow the feeders
To catch winter walleye through the ice, you need to stay mobile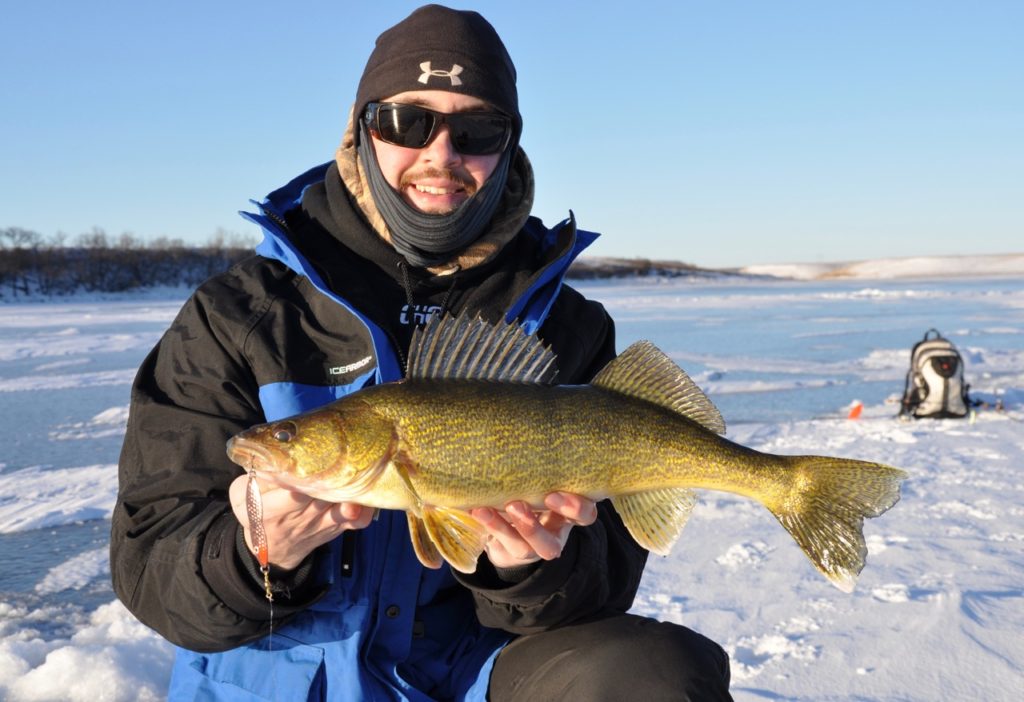 GUNNING
Since I'm targeting walleye when they're in feeding mode, I prefer to use flashy lures that flutter and vibrate as they fall. My favourites include PK Lures' Flutter Fish, the Leech Flutter Spoon from Clam Outdoors and HT Enterprises' Jig-A-Whopper Hawger Spoon. I like to work these spoons aggressively to mimic an injured baitfish or fleeing aquatic creature.
For running and gunning, I use longer-than-usual 30- to 40-inch fishing rods. With these longer rods, I can stand over a hole and fish it without having to bend over or sit down. They also make for solid hooksets, and provide backbone for battling big walleye to the surface. I prefer to use a spinning reel, because it lets out line quickly and easily.
I also rig and carry a couple of spare outfits in case I lose a lure or tangle my line. That way, I can quickly grab another combo without wasting time tying on a fresh lure or untangling my line. Again, the windows of opportunity can be short, so you want to be ready to take full advantage.
In many regions, including my home province of Saskatchewan, hardwater anglers can use two fishing lines (check your local regulations to be sure). I take advantage of this by setting up a second line—usually a tip-up or a deadstick in a rod holder—a few holes ahead of me in the shallower water. That's the direction I expect the fish will be moving, so having a second line in the water acts as an insurance policy; if a fish strikes, I'll know the walleye have somehow moved past me, so I'll quickly hop a few holes ahead to get overtop of them again. Trust me, when you start catching these travelling walleye, you'll never want to get left behind again.
Saskatchewan contributor Mike Hungle sharpens his auger long before the arrival of first ice.