Exotic and (mostly) easy patterns to expand your fly-fishing horizons
Although designed for ocean fishing, these flies are proven winners on freshwater fish as well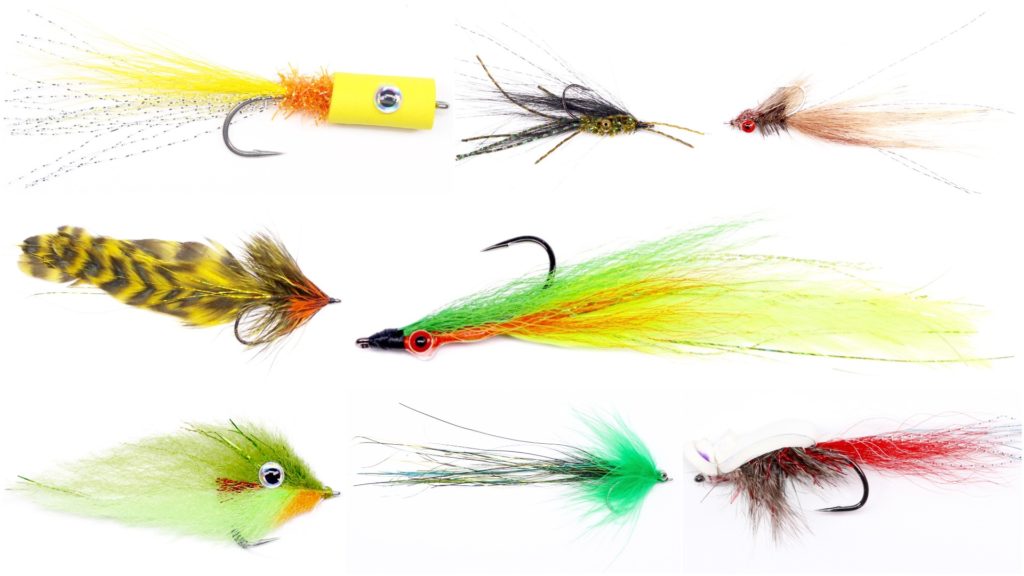 These fly-tying notes are intended as a supplement to the "Hold the salt" article in Outdoor Canada's Jan/Feb 2020 issue. That story describes these flies in detail, explaining why, where and how to use each one, even if you never plan to fly fish in saltwater. (You can read the full article at www.outdoorcanada.ca/8saltwaterflies.)
Whether you're a fly-tying novice, or an expert looking for a few more tips, these online resources should prove helpful. Note that the photos and patterns represent my versions of these flies, which sometimes differ slightly from the "classic" patterns—as do some of the videos.  For most of these flies the pattern is more of a framework, open to adaptation. So, there's no 100% "correct" version of these flies. Through experience, the other authors and I have developed different fishing and tying preferences. I encourage you to tie, fish, experiment and do the same. And if you don't tie flies, all of these winning patterns can be purchased in—or custom-tied for you—by any fly shop
General tying notes
When no colour is specified, match your local hatch or just indulge your artistic impulses
To make your big flies sturdier, apply a drop of fast-drying super glue (Zap-a-Gap is my favourite) to all important tie-in points, such as tails, wings and dumbbell heads
I strongly suggest using quality hooks that hold a point well (and resist rust). The money you save on cheap hooks tends to get spent on tissues, as you weep over lost fish.
Looking for even more new fly patterns? Check out our running list of the all-time best flies for Canadian anglers at www.outdoorcanada.ca/musthaveflies. And you can see all of Outdoor Canada's expert fly tying tips at www.outdoorcanada.ca/flytyingtips.