Tomorrow's stewards
Shoreline program geared toward students in grades 4 to 6
In hopes of educating and empowering a new generation of conservationists, the Saskatchewan Wildlife Federation has teamed up with the provincial Ministry of Environment to develop the Save our Shoreline program. Geared toward students in grades 4 to 6, the two-phase program was slated to kick off in June.
In phase one, conservation officers are to visit schools to provide presentations on the negative impacts of pollution on wetlands and waterways. In the second phase, the students will join SWF and ministry staff to help clean up waterways and marshes near their schools. "We will pick up all the trash and recycle anything we can," SWF executive director Darrell Crabbe says.
After the cleanup, the students will be treated to an on-site picnic hosted by a local chapter of the SWF. As well, they'll receive a junior conservation officer badge and a tacklebox containing jigs, spoons and age-appropriate conservation-related information. This year, Crabbe says the SWF is planning to hand out 1,000 tackleboxes—provided by the group's Fish and Wildlife Development Fund—with plans to distribute 2,000 next school year.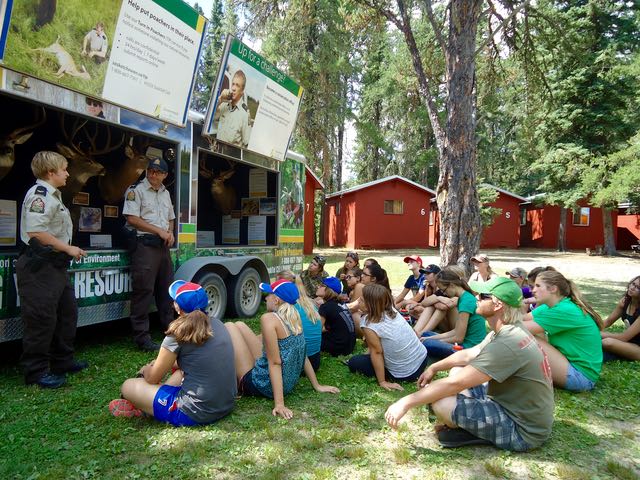 "We did a pilot project last year and it was very effective," Crabbe says. "We talked to some parents whose kids very quickly became outspoken advocates. And there's nothing worse than being shamed by your kid!"
At press time, the program was slated to start in nine schools, but Crabbe was confident several more would be on board by the end of May. As well, he says teachers were in the process of lining up guest speakers and field trips for the final month of school. The SWF hopes to expand the program in 2019 to reach an even wider audience, including youth and church groups.
According to Crabbe, the program's ultimate goal is to engender a feeling of environmental stewardship in youths so they'll be able to both educate and inspire others to do likewise. "Ultimately," he says, "they'll become our leading advocates in the field."
Learn more about the SWF's programs and positions at www.swf.sk.ca.