WOMEN FIRST
SWF will now offer its popular WOW program twice a year
To keep up with increased interest and demand from participants, the Saskatchewan Wildlife Federation is adding a spring edition to its popular Women's Outdoor Weekend program alongside the traditional fall offering. Both events will take place at the Hannin Creek Education Centre on Candle Lake, a 90-minute drive northeast of Prince Albert. The spring weekend is slated for May 27 to 29, while the fall edition will take place September 23 to 25.
According to the SWF's director of communications and marketing, Courtney Devins, the program's goal is to encourage women from all walks of life to expand and strengthen their outdoor skills. "We do some really cool activities, such as archery, canoeing, kayaking, plant and animal identification, knife skills and fire building," she says. "We give women an opportunity to learn new skills and try their hand at a variety of wilderness activities to increase their confidence."
Devins says the decision to add a second event came following the positive feedback from the 2021 fall workshop. "Almost everybody said we should be offering both a spring and fall event," she says, attributing the increased interest in part to the past two years of pandemic-related restrictions. "With all that's going on in the world right now, and not being able to travel, more people are getting outdoors."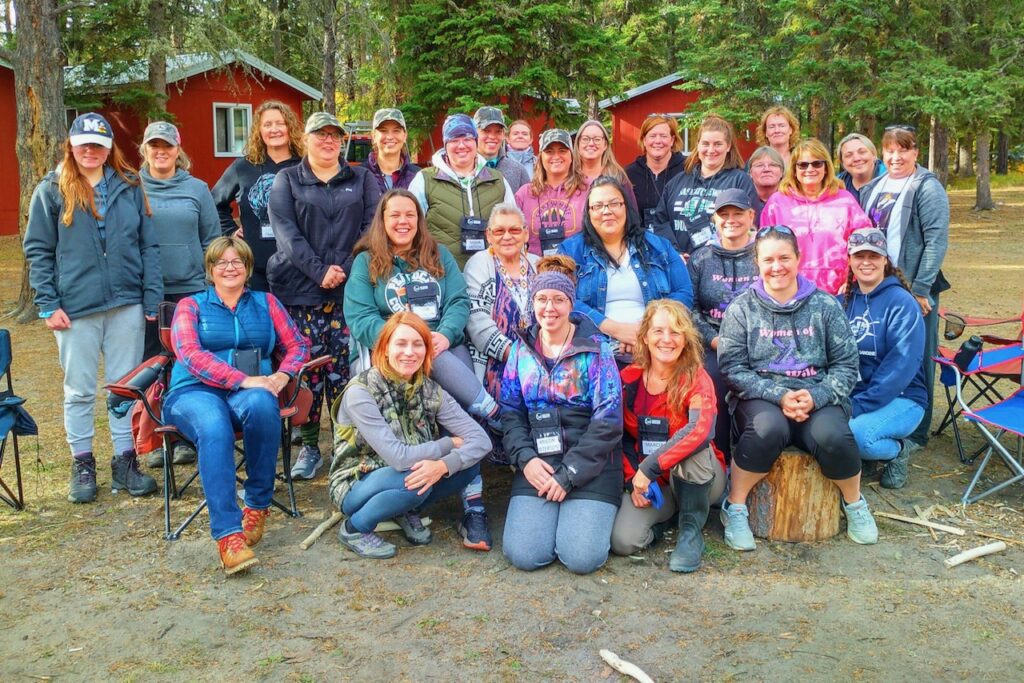 Noting the workshops are led primarily by expert female instructors, Devins observes that many women learn better in an all-female group. "I think women have different learning styles than men, and having a women instruct them makes them feel more empowered," she says. "For women who want to go hiking or camping by themselves or with their family, this is a really nice time for them to be able to come and learn some of those skills so they can confidently go out and do it."
Both weekend events are open to women aged 19 and older, with 30 spots available on a first-come, first-serve basis. Registration opens in mid-February on the SWF website, and closes May 1. The cost is $250 for SWF members, and $275 for non-members.
Learn more about the SWF's programs and positions at www.swf.sk.ca.