Spin Doctoring
Catch more walleye by customizing your spinner rigs to give the fish exactly what they want
Line
Most spinner rigs are tied with eight- to 20-pound-test monofilament or fluorocarbon line. While lighter-test lines are easier to tie and work with, heavier lines are more durable and less likely to knot or kink. My favourite is 12-pound-test Berkley Vanish (above), which has proven quite abrasion resistant, even when inhaled by the occasional northern pike.
Saskatchewan contributor Mike Hungle is always looking for a fresh spin on walleye fishing.
Bonus tip: Spin control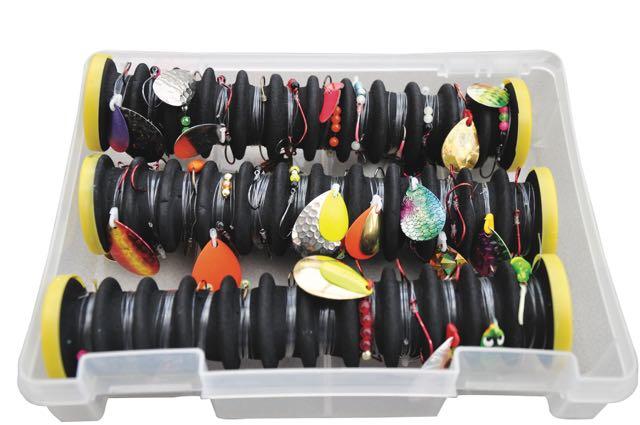 Spinner rigs are prone to tangling and kinking, and are notoriously difficult to store. To stay organized, I use a Lindy Rigger Kit. Each kit has three cylindrical foam rig holders that fit snugly in a carrying box, storing perfectly a total of 36 rigs.