Spin Doctoring
Catch more walleye by customizing your spinner rigs to give the fish exactly what they want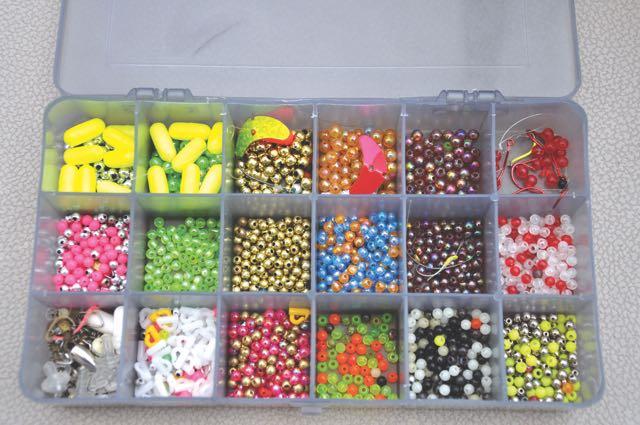 Beads & floats
The beads on a spinner rig help attract a walleye's attention by flashing and clinking into one another, emitting both sound and visual cues. Beads also act as a spacer to help the spinner blade run properly.
When walleye are aggressive, large and flashy coloured beads are the ticket to attract the fish and get them to bite. Adding more or bigger beads can also increase strikes. And by alternating large and small beads, you can create a different sonic effect that will really fire up the bite on some days.
When walleye are inactive, it's wise to use smaller and fewer beads to reduce the flash and sound produced by the rig. Another trick to reduce flash is to use opaque beads (below), which don't reflect as much light as translucent ones.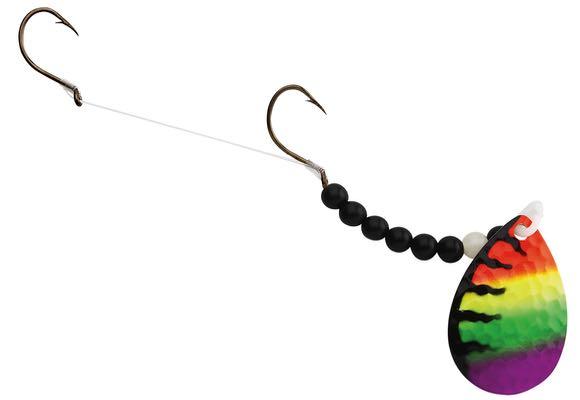 Fish attitude isn't the only factor dictating bead selection. Water conditions can greatly impact the visibility of a spinner rig. In murky, stained or high-current areas, the rig needs to be seen and heard. In these cases, your best bet is to use plenty of large, flashy beads. Conversely, in clear or shallow areas, tone it down to avoid spooking the fish.
When you're out on the water, experiment with colours. Some days, spinner rigs with a variety of colours are hot, and sometimes mono-coloured rigs win out. The same holds true for the number of beads: sometimes, spinner rigs with eight or nine beads will be more effective than those with the traditional five or six. Just be certain to use enough beads so that when the spinner blade rotates, it doesn't cover or foul the hooks.
When assembling my spinner rigs, I also like to add what I call a "strike bead" closest to the hooks. This bead is always a different colour than the others, and its purpose is to represent an eye or target for the walleye to hit. In most cases, I use a black, red or glow-white bead.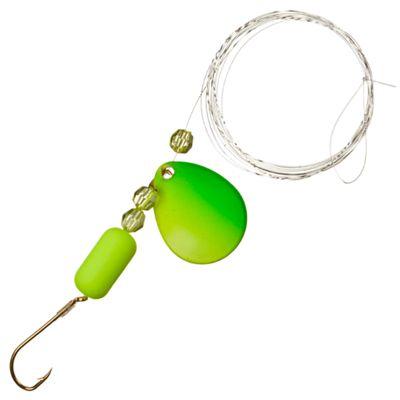 As well as beads, you can add floats to your spinner rig (above). Floats lift the bait higher above bottom, and are best suited for areas with a lot of snags or for times when the walleye are suspended. Over the years, I've had success using both a single float and a pair of floats mixed in with the beads. And just like beads, floats come in a variety of colours, giving you many options for customizing your rig.