Guns & ammo
Expert advice, appraisals and fascinating firearms stories
Investigating a French Charlin shotgun, a 20-gauge Winchester Model 12, a vintage Crossman BB and a Weimar-era Deutche Werkle .22
Whether you have a question about antique guns, modern firearms, ammunition or reloading, expert Dave Anderson is here with the answer. Please send your detailed questions and applicable, high-resolution photos to editorial@outdoorcanada.ca.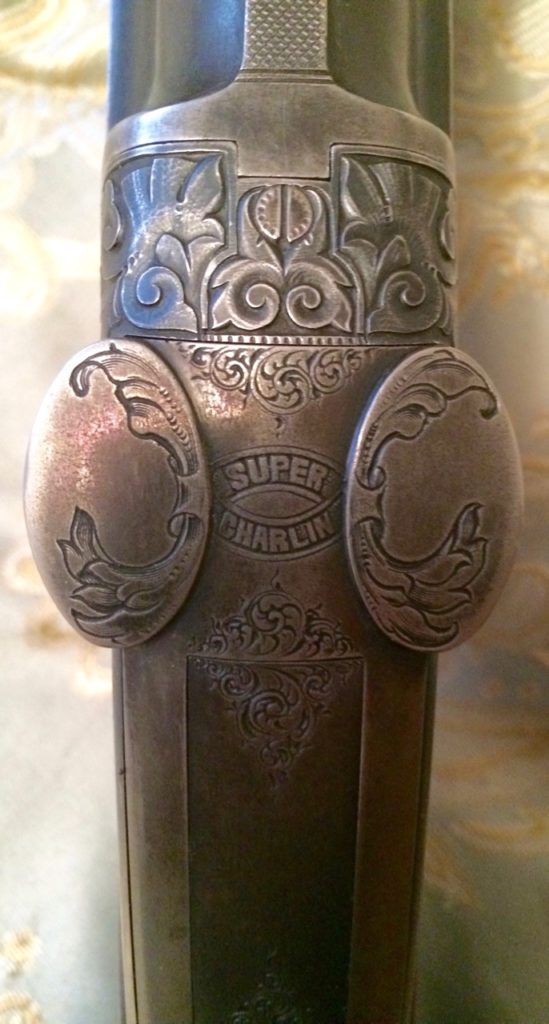 My late father-in-law and his father used to be hired as hunting guides in their area of Alberta. Many of their clients were from the U.S., and on one occasion, an American hunter was so pleased with their services that he gave them this shotgun (above).
Could you provide us with any information about it, including its value, and how to go about selling it?
Colin Weisbeck
Via e-mail
This is an interesting and unusual shotgun, with value as both a collectible and a practical sporting firearm. Charlin shotguns were made in St. Etienne, France, which was once a major centre for fine gunmaking, much like Liege, Belgium, and Brescia, Italy. Unlike most doubles with their hinged barrels, the barrels on Charlins are fixed, and the breechblock retracts for loading and unloading. Some shotgun enthusiasts feel this design puts more weight between the hands, making the gun lively and fast handling.
The design is similar to that of Darne shotguns, which were also made in St. Etienne, though their components are not interchangeable. I'm not certain when Charlin was founded, but Darne acquired it in 1965. Shotgun enthusiasts seem to feel both makes are comparable in quality. They were produced in various grades, from basic, unadorned working guns to fancier engraved models, such as the one you have.
The best way to get the most money for your shotgun is to sell it through a well-publicized firearms auction (see www.outdoorcanada.ca/gunauctions). I can't find comparable sales to help estimate a value, but I have seen Darne shotguns with somewhat more extensive engravings selling for as much as $4,000 on U.S. websites. I can only speculate, but I think it would not be unreasonable for your gun to bring in at least $2,000 at a Canadian auction. By the way, I enjoyed the interesting story about how your family acquired this shotgun.
[easy-tweet tweet="@OutdoorCanada's gun guy reveals the stories behind (and surprising values of) a French Charlin shotgun, a 20-gauge Winchester Model 12, a vintage Crossman BB and a Weimar-era Deutche Werke .22″ user="OutdoorCanada"]