Guns & ammo
Expert advice from Outdoor Canada's firearms expert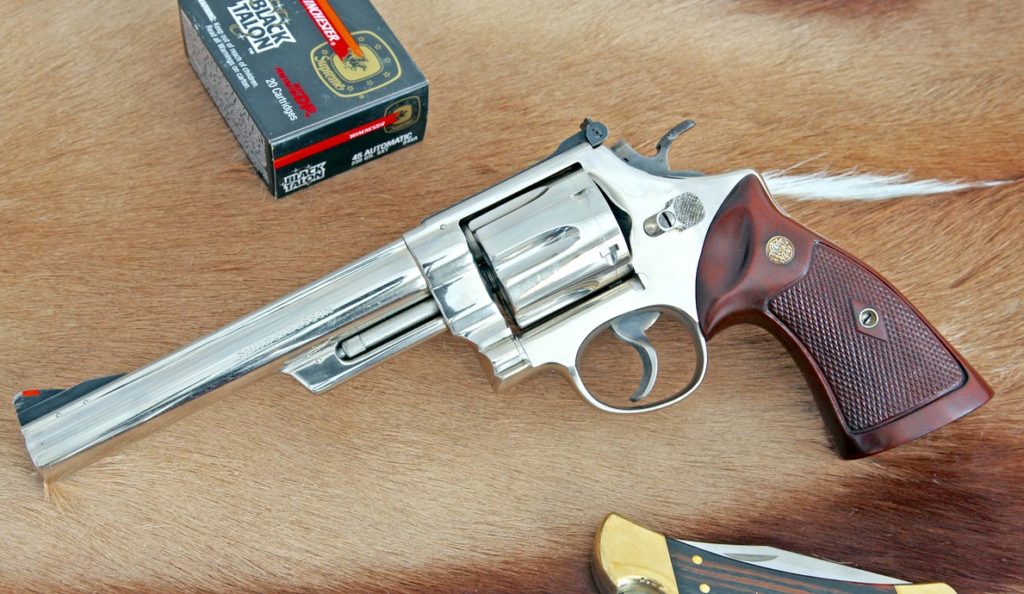 COLLECTOR'S CORNER
Smith & Wesson revolvers made after the Second World War have become increasingly popular with collectors. It seems those made from 1945 to approximately 1968 are currently attracting the most interest. They are very well made, and there are many different models and variations to keep collectors interested.
The revolver pictured here is a Model 29 chambered in .44 Magnum, with a three-screw frame and S-prefix serial number, indicating it was made between 1962 and 1969. It has a 6½-inch barrel and bright nickel finish. S&W lavished a great deal of care in fitting and polishing all its revolvers of the era, but none more so than this model. At an auction, it would likely bring $1,200 to $1,500, and an additional $300 to $500 with the original wooden case and accessories (screwdriver, cleaning gear and manual).
Please e-mail your detailed questions and photos to editorial@outdoorcanada.ca.
For recommended auction houses, go to www.outdoorcanada.ca/gunauctions.