Guns & ammo
Expert advice from Outdoor Canada's firearms expert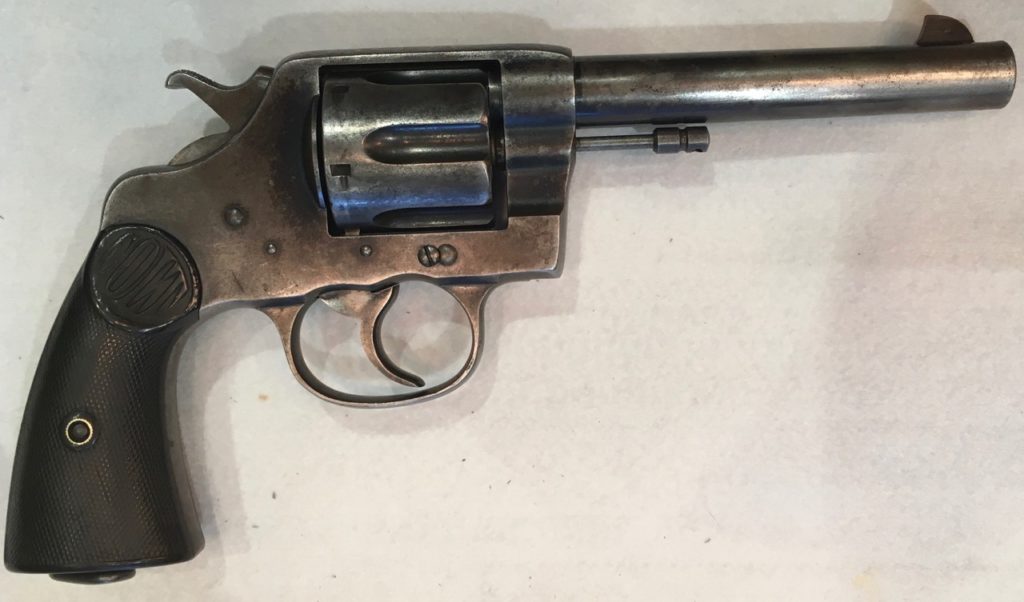 I have acquired a restricted Colt New Service revolver in .45 Long Colt (above). It is registered, and the serial number is 2674. I am interested in any info you can provide about its value. I have never fired this revolver, but I had it cleaned and inspected by a professional gunsmith. He says it is in perfect working order and safe to fire, but it should be inspected regularly if fired because of its age. I haven't made any modifications to the revolver; it's in the same condition as when I acquired it. The left grip is chipped on bottom at the back. Thank you for your time. I appreciate any information you can provide.
GREG HEINRICHS
ALBERT, ALBERTA
The Colt New Service was a robust, strong and reliable revolver that was quite successful both with the commercial and military markets. It was made from 1898 to 1942, with a total production of an estimated 356,000 units. The serial number on your gun indicates it was made in 1900, most likely for commercial sale (approximately 122,800 were made for sale to private citizens).
From 1905 to 1954, the Royal North-West Mounted Police (later to become the RCMP) were issued New Service revolvers. They were chambered for the .455 Webley (also called .455 Eley) until 1919, then in .45 Colt (also called Long Colt). The majority of New Service revolvers were made for the military and saw considerable use in the First World War, including with the Canadian Armed Forces. The revolvers were fitted with hard rubber grips until sometime in the late 1920s, when Colt switched to walnut grips.
New Service revolvers are certainly of interest to collectors, although their condition is critical. Judging by your photos, your revolver doesn't have much original finish, and on the left side of the frame, there appears to be several small dents or nicks. You also mentioned there's a chip on one of the grip panels. On the plus side, the gun has been inspected and found to be functionally sound. At a Canadian firearms auction, I'd expect it to bring in the range of $500 to $800.