BASEMENT LAKERS
When lake trout are lingering near bottom, get out the heavy metal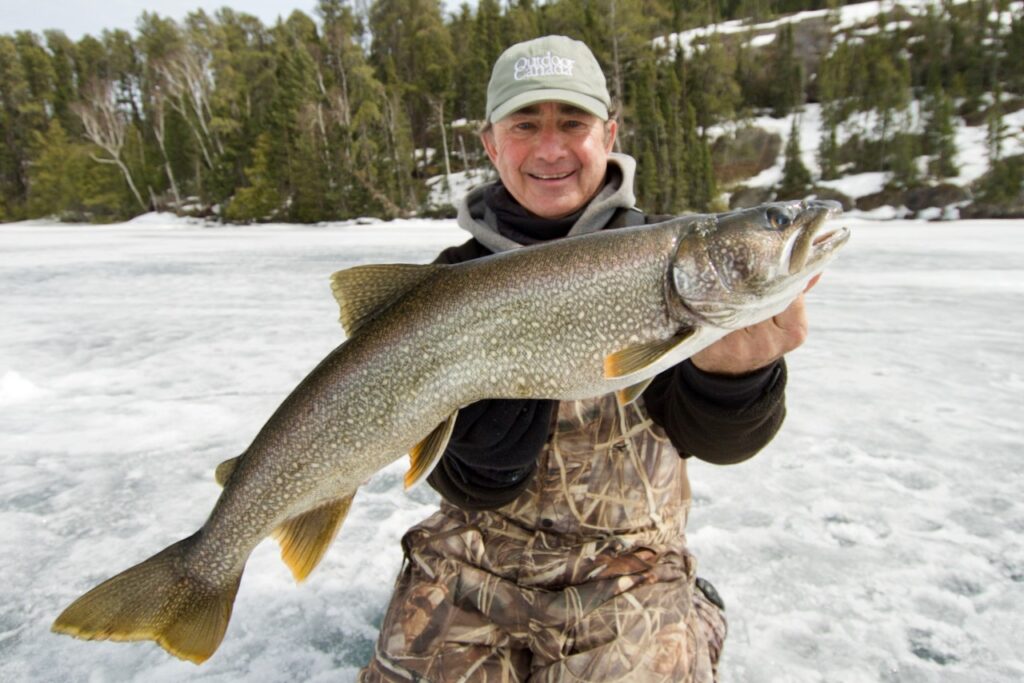 Lake trout anglers are accustomed to catching fish in the middle of the water column, where the apex predators hunt for roaming schools of ciscoes and shiners.
In many lakes, however, bottom-oriented whitefish, suckers and gobies represent the greatest amount of biomass—and laker food. On those lakes during winter, simply use the same white (darker colours also work well), three- to four-inch tube you'd use to catch suspended trout.
In this case, however, use a much heavier 3/4- to one-ounce head and pound the bait into the lake bottom, throwing up a plume of silt in the process. Then lift your rod tip a foot or two and again drop it to make the jig crash into the bottom. Pause briefly, and if no trout appear, repeat the process. This is one time you'll love digging yourself into a hole.