My guess is that if you polled a representative group of Canadian ice anglers you'd find yellow perch listed among their top two or three favourite fish to catch. It is because perch tend to school up big time, so when you find one or two, you often unearth the mother-lode. Plus, perch limits are generally liberal, to say the least, and the fish are fantastic table fare.
The other good news, of course, is that we have so many fabulous yellow perch fisheries to choose among. In Ontario, Lake Simcoe and Lake Erie are probably the two most prominent ones but Erie rarely freezes over well in the winter and even Simcoe has had terrible ice conditions this winter. (I just read the United States National Oceanic and Atmospheric Administration (NOMA) is suggesting that the winter of 2011/12 is likely going to go into the record books as among the top ten hottest winters since records have been kept.)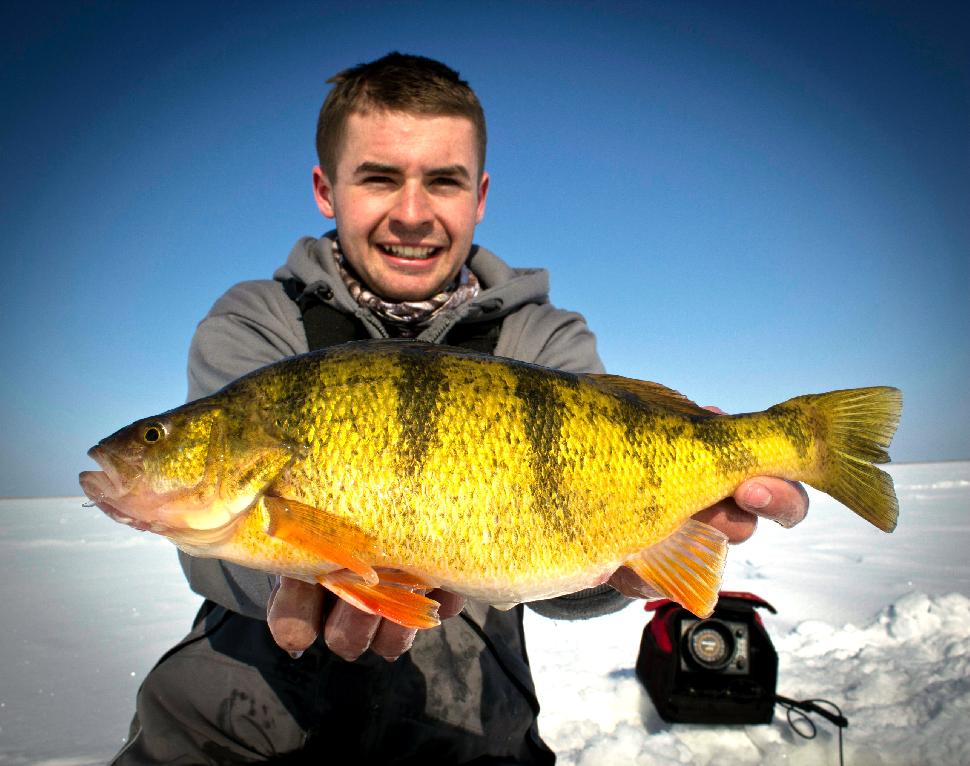 A little further north, Lake Nipissing offers great perch fishing and as I've mentioned many times in the past, the bays and coves along the north shore of Lake Huron and Lake Superior have untouched perch potential.
Heading further west, into Manitoba and Saskatchewan, Lake Winnipeg, Lake Manitoba and Last Mountain Lake are superb perch fisheries offering both numbers of fish and trophies to boot.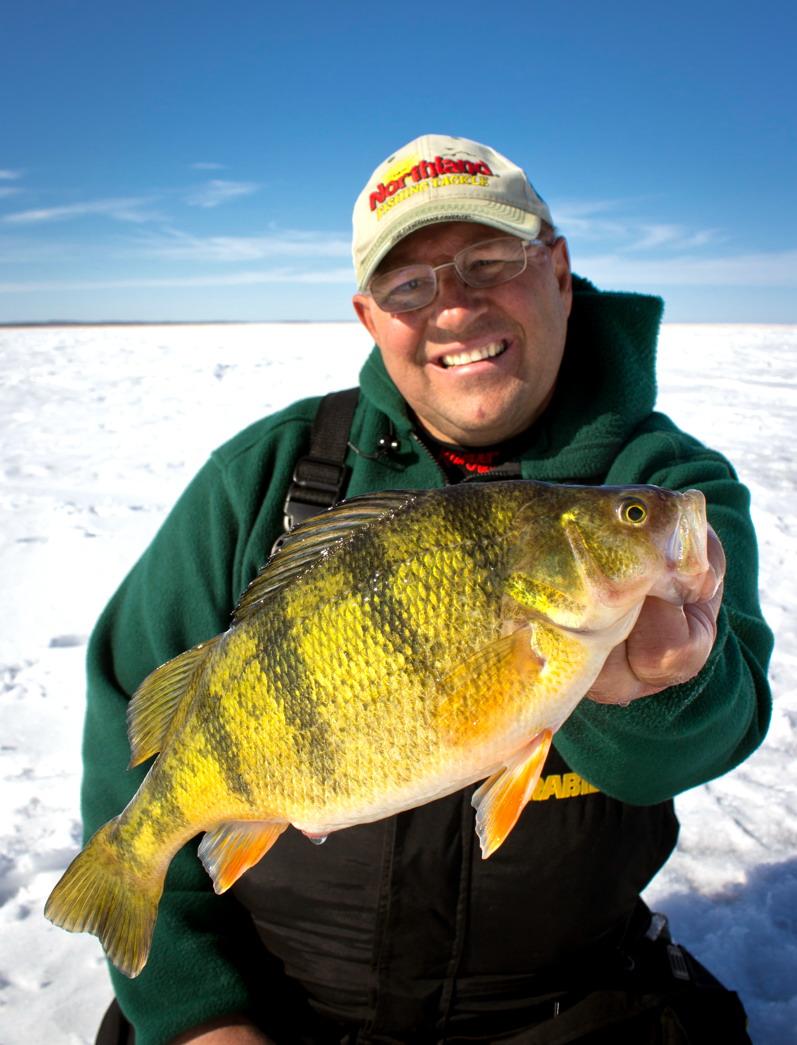 Indeed, we have so many easy perch fishing opportunities at our doorsteps that it is hard sometimes to leave them alone and go a little bit off the beaten path.
But, exploring off the beaten path is what Winnipeg-based buddies Tom Van Leeuwen and Mike Schamber have been doing the past week and they have discovered what just might be the finest perch fishery anywhere on earth.
Sounds too good to be true? Well, feast your eyes on the images of the 14-, 15 and 16 inch, two- to two-and-a-half-pound plus yellow perch that grace this page.
Mike and Tom didn't keep count of the number of big jumbos they caught on Saturday but thought it was 50 or 60, many even more. Needless to say, I've already got a trip planned with them come "first ice" next winter, but until then, mum's the word, and I am going to have to satisfy my perch cravings by looking at these pics!
The bottom line of course, is that it always pays to stray from the beaten path, and try fishing new waters. Many times you strike out chasing false dreams, but then again, you only have to win like this on occasion to make it all worthwhile.