THE ENA EXPERIENCE
For this group of anglers, the five-star offerings of a northern Saskatchewan lodge provided the perfect backdrop for renewing old friendships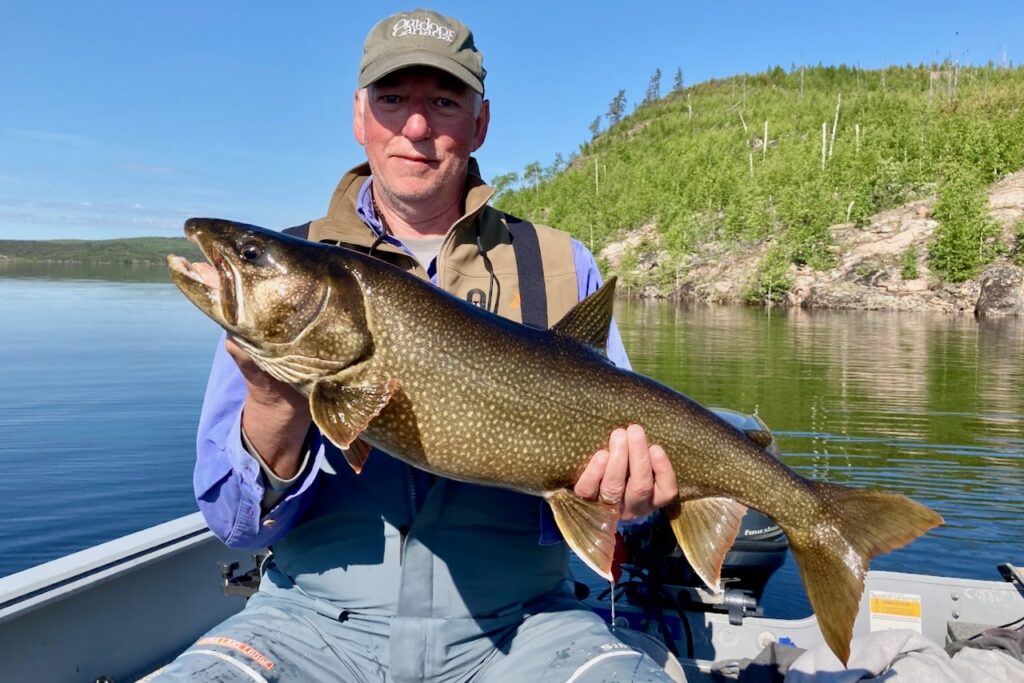 Fishing has always been about more than just the fish for me. In our often too-busy lives, fishing is also a wonderful way to reconnect with old friends, and to make new ones. So, I was really tickled when the phone rang this last spring and it was Ed Houck on the line. My relationship with Ed goes back some 25 years—we both spent a great deal of our professional lives working for Ducks Unlimited Canada. We've since moved on to other things, and Ed was calling to update me on his current position as the general manager of Ena Lake Lodge in northern Saskatchewan, near the N.W.T. border. The lodge was unveiling a new model for fly-in camp operations, and he wanted to tell me about. Better yet, he wanted me to visit the lodge and experience the wonderful fishing first-hand. Of course, I said yes.
A short time later, Ed called again to let me know who else would be heading up to the lodge. The list read like a who's who of long-time Canadian outdoor writers, including Don Lamont, Gord Ellis, Brad Fenson and T.J. Schwanky. We've all known one another for more than 30 years, and have fished with each other at least once over that time. It had probably been more than 20 years, however, since we'd all been together. Joining us would be Dana White of TV's Fatal Impact Outdoors fame, along with his cameraman and Darryl Dahl, an avid outdoorsman and friend to many in Alberta's hunting and angling community. It promised to be a fun trip.
Having not flown anywhere for more than a year due to pandemic-related issues, I felt a little strange as we gathered and said our hellos at the Edmonton airport before catching the chartered King Air to Uranium City. From there, it was a 15-minute hop to the lodge aboard a pontoon-equipped Cessna Caravan. After a quick tour of the facilities once we arrived, I jumped in a boat with Ontario writer Gord Ellis, my cabin-mate for our stay, and one of the lodge guides to begin our exploration of the lake.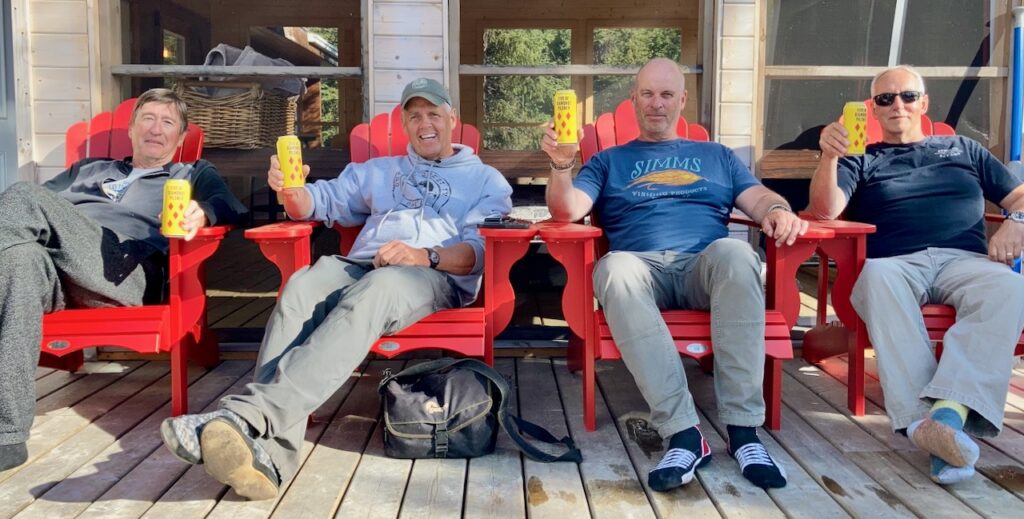 Ena Lake is relatively small body of water by lake trout standards, stretching just 27 kilometres from end to end. The shoreline is highly irregular and there are numerous islands, however, so there's no shortage of fish-holding water. Since the ice had only been out for two weeks, we were cautioned that the lakers were still scattered and we'd be searching for them by trolling. The fact they weren't schooled up didn't bother Gord or I, as we were eager to just catch up and simply enjoy the afternoon on the water.
As it turned out, we managed to find fish, boating seven lakers in the six- to eight-pound class. Our guide was a little disappointed we didn't do better, advising us that Ena housed a healthy population of trout, including some reaching 50 pounds, along with large northern pike. Gord and I could not have been less concerned—we'd enjoyed a relaxing afternoon together, after all, and caught some fish in the process. Mission accomplished.