Sometimes you need to go your own way
Why stepping away from the fishing crowds can really pay off
It's fascinating how someone will say something to you in passing, and it sticks with you for the rest of your life. It happened to me over 30 years ago, when Bassmaster Classic Champion, the late Guido Hibdon, fished the Kenora Bass International (KBI) for the first time with his son, Dion (who also won the Classic, marking the only father-son duo to achieve the milestone).
I got to know Guido pretty well over the ensuing years, and we talked often about all things fishing.  He was a virtuoso, an absolute maestro with a tube jig. In fact, the "G" in the original G-3 and G-4 tube jigs stood for "Guido," but he said two things that have stuck with me ever since.
The first was when we met up at the rules meeting prior to the KBI, and I asked him what his first impression was fishing Lake of the Woods.  Without batting an eye, he looked at me and said, "Every time Dion and I came around the tip of an island, we expected to meet God."
Guido had an eloquent backwoods way with words, but then we started talking about whether the odds favoured the local anglers to win, or the visitors. And Guido's wisdom shone through like a beacon.  The odds are stacked in the visitors' court, he told me, because they aren't locked into fishing "memories" or "history"—that is, going back repeatedly to spots that that served them well in the past.
"Dion and I have never been on the lake before, so we don't know any better," Guido said, chuckling. "So we catch our fish where no one else fishes, and in places where we're not supposed to catch them."  Guido was prophetic, too, because he and Dion finished second that year out of the 150 teams.
But there was more to his sage advice. "Even on my home waters," he told me, "every time I go out, I make it a point to fish spots I've never fished before, trying to find at least one new waypoint or hot spot."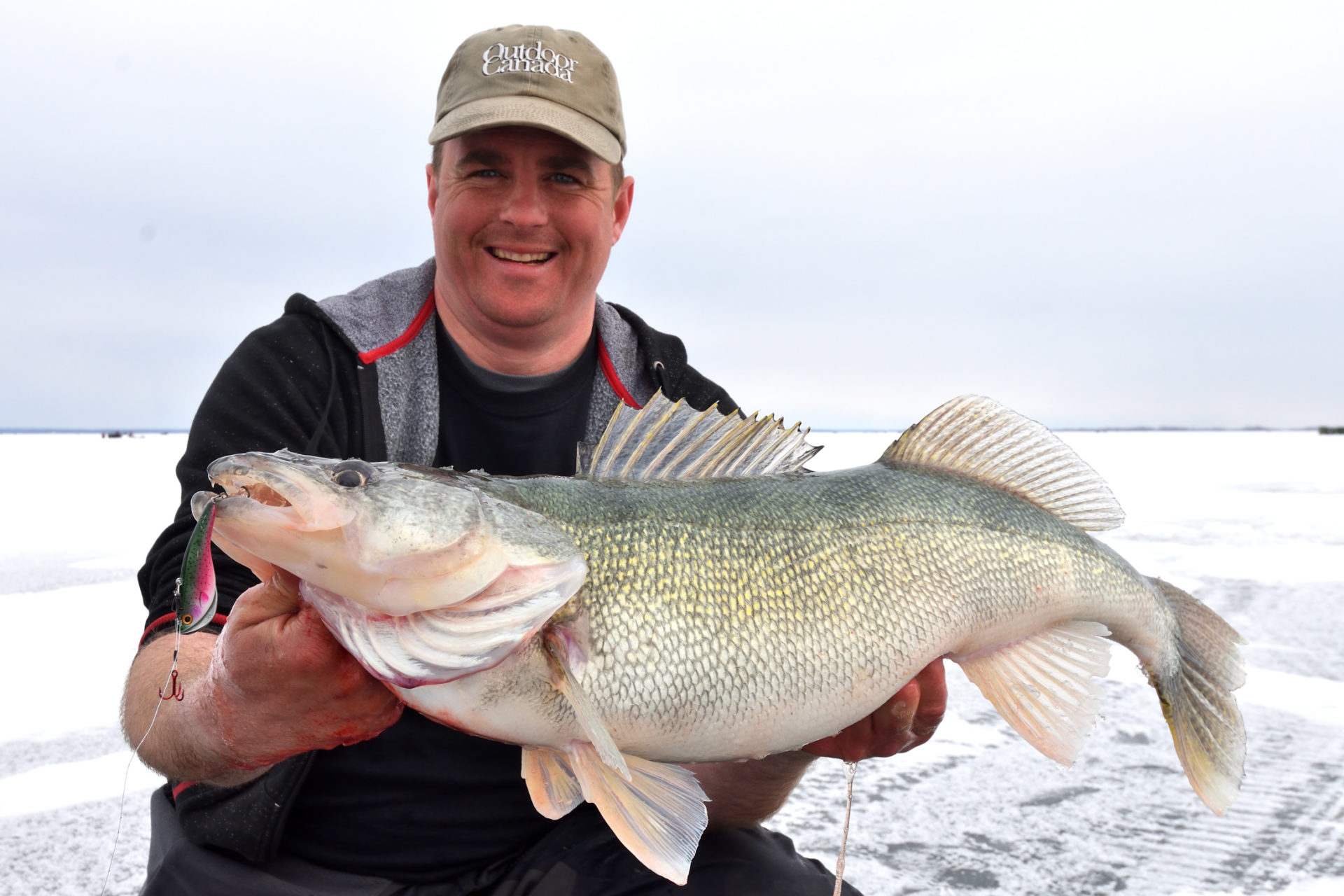 Being an outlier like this isn't just a good summer strategy, either.  As a matter of fact, I sometimes think it's more important when you're ice fishing. Case in point: Every winter a group of friends from Alberta, Manitoba and Ontario meet up for a long weekend of walleye fishing on Lake Winnipeg. And every year, without exception, buddy Jordan Thompson ices the biggest 'eye.  Not most winters—every winter! It has become a running joke.
Now, it's important to note that we've fished the big lake enough times over the years to have a stash of high-percentage waypoints stored in our GPS chartplotters and handheld devices. So, all we basically need when we arrive is a little general intelligence about which part or side of the lake the walleye are using, and the key depths to which they are relating.
Still, even when we get on a nice school of fish, Jordan is always the person who is moving away, out on the edge, drilling holes further and further away from the action. In other words, he is the consummate outlier. And the last time we fished together, he was rewarded for his efforts by icing an enormous 13.95-pound behemoth.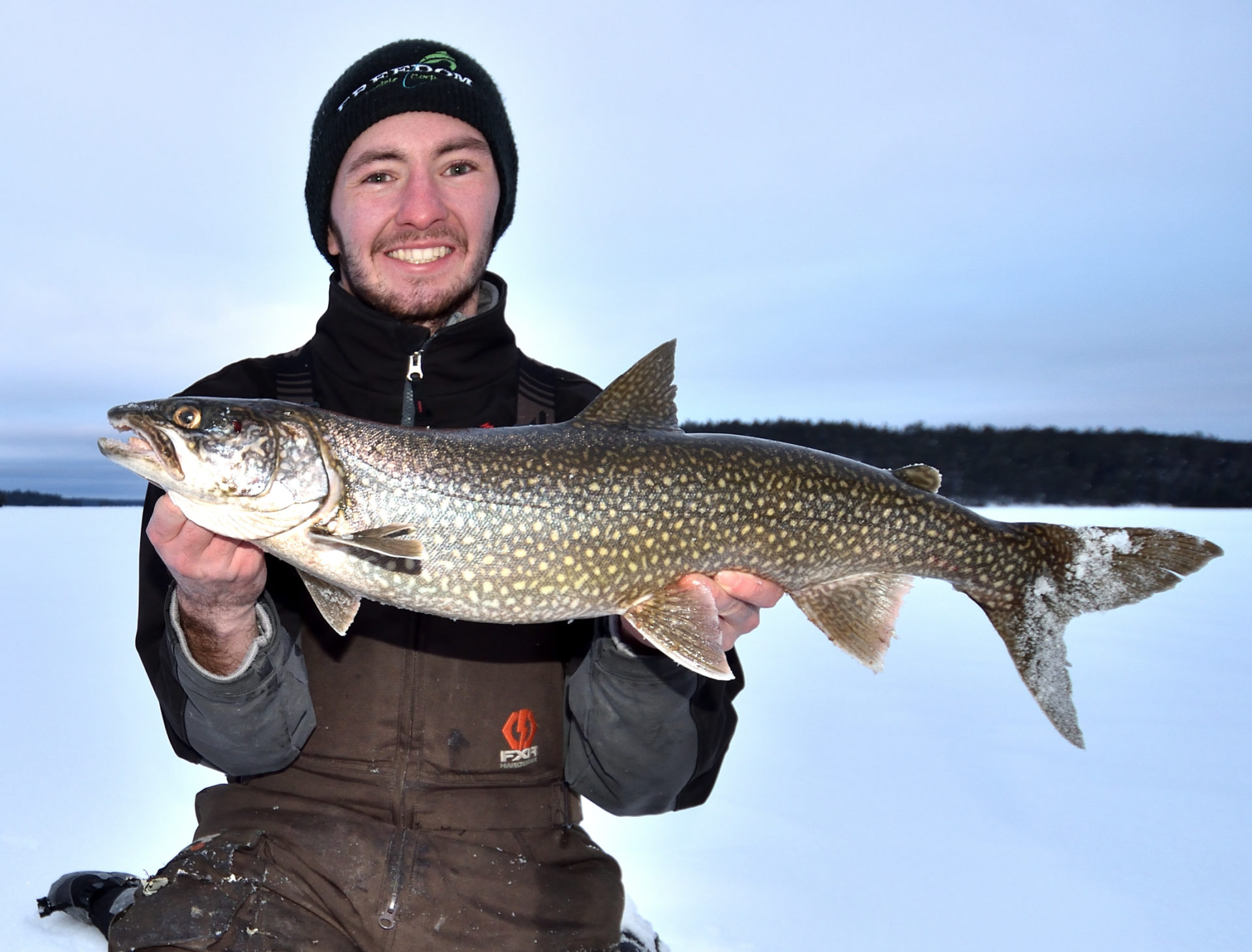 The same thing happened last winter when another group of friends joined me on our traditional opening-day lake trout adventure. Brennan Tait, who is also one of the Lake Winnipeg walleye mob, stole a page from Jordan's handbook, and kept edging further and further away from our tried and true waypoints, hot spots and proven locations. And he caught more lake trout than everyone else.  Just like Guido, he did it by catching fish in places where, well, they weren't supposed to be.