Trail blazers, part 2
Need get in and out of the bush? Check out 2016's sweetest side-by-side rides
POLARIS
General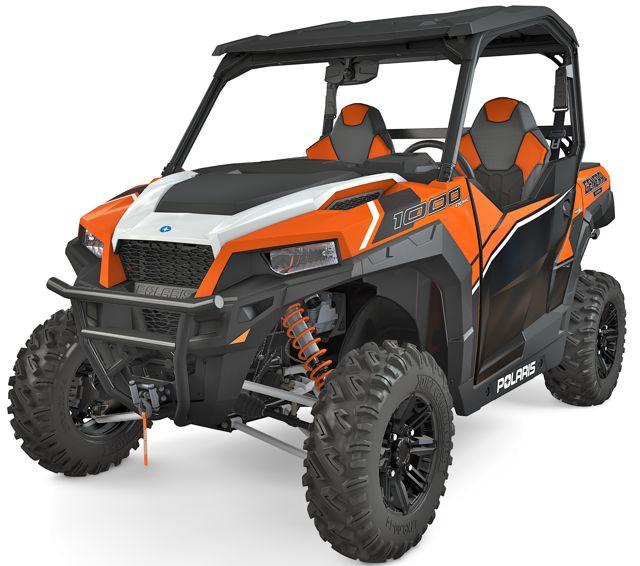 The new General combines the utility of the Ranger with the high-performance sportiness of the RZR, two earlier Polaris models. Used as a workhorse, it has class-leading towing capacity and a 600-pound dumping cargo box. On the trail, the 100-horsepower Prostar 100 engine will get you where you want to go in a hurry. The cab is spacious, with premium bucket seats set at the right angle for all-day driving comfort. Another nice touch is the instrument panel integrated into the tiltable steering wheel for better readability.
ENGINE: 999cc, 4-stroke, twin-cylinder, DOHC
TRANSMISSION: Polaris Variable Transmission
BRAKING: Hydraulic disc
SUSPENSION: Double A-arm
FUEL CAPACITY: 35.9 litres
CARGO CAPACTIY: 1,100 pounds
Learn more: 1-800-765-2747; www.polaris.com
For new modifications to existing Bobcat, John Deere, Kioti, Nordik and Suzuki ATV models, go to www.outdoorcanada.ca/atvmods.