FIRE AWAY
Simple, homemade fire-starters make a roaring blaze in minutes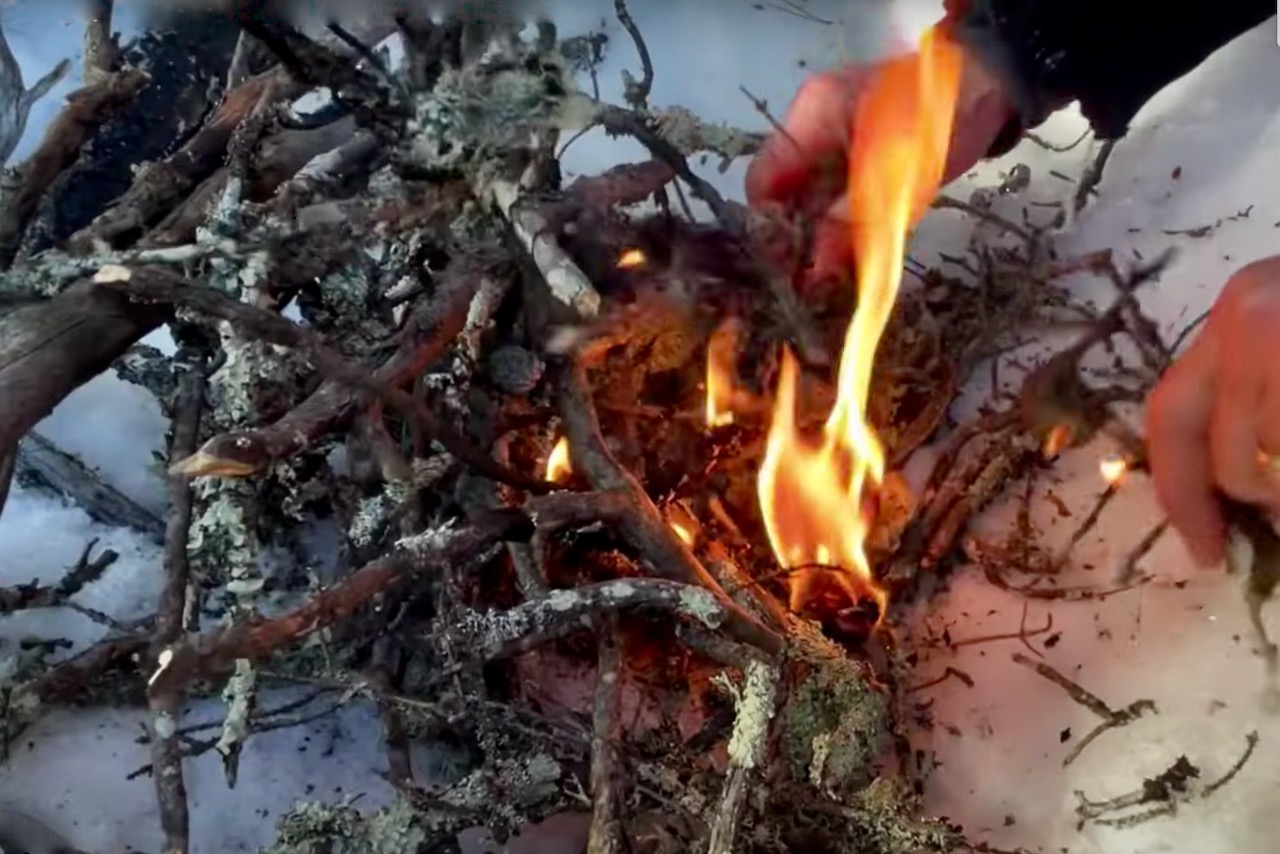 I would hate to think over the course of the year, how many times I start a camp fire. It's almost daily. I make one when I'm cooking fresh walleye, trout or pike for shorelunch, or the kids want to roast some hot dogs, smokies or marshmallows. In the winter, on the other hand, I always make a warm fire to sit around while we watch our tip ups from shore.
Of course, it is essential to carry the basic ingredients to start a fire for survival purposes—in the event someone breaks through the ice or falls out of the boat and gets wet.  Or your snowmachine or ATV won't start when it is time to head home, you're stranded and it is too far to walk out to your vehicle in the dark.
So, everywhere I go, I bring three simple ingredients, stuffed inside a pocket in my bibs or a ziplock bag in the truck, boat, snowmachine or ATV. These three ingredients let me start a fire easily, even when it's pouring rain or snowing and everything is wet.
The first item is a pill bottle in which I've stuffed cotton balls smeared in Vaseline, or petroleum jelly. The second is a section from an egg carton in which I've added a vaseline soaked cotton ball and a pinch or two of sawdust, then filled with paraffin wax.  And the third is a windproof lighter or ferro stick (I carry both).
When you have these three items, here's how fast you can make a rip-roaring fire to cook your food, stay warm or save your life.