Okay, it is confession time.
Whenever I read Gary Larson's Far Side comic strip in the newspaper it usually breaks me up, brings tears to my eyes and I can't stop laughing.
Especially, the ones that put animals and humans on an equal footing, or reverse roles so that the animals take on human characters and the humans play the critter roles.
I don't know why, I just find them hilarious!
But, I am not sure Noah Duffin is laughing with me or that he shares my sense of humour. At least, not after his recent run in with a northern pike on Lake Manitouwabing near Parry Sound, Ontario.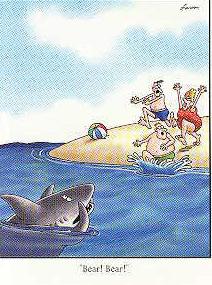 Noah's a keen angler, and the son of good friend, Dave Duffin, North American Director of Sales for Johnson Outdoors, the folks who make everything from Humminbird electronics to MinnKota trolling motors and Talon anchors. At the time, he was vacationing with his family and had taken a swim out to a floating dock located about 25 feet from shore.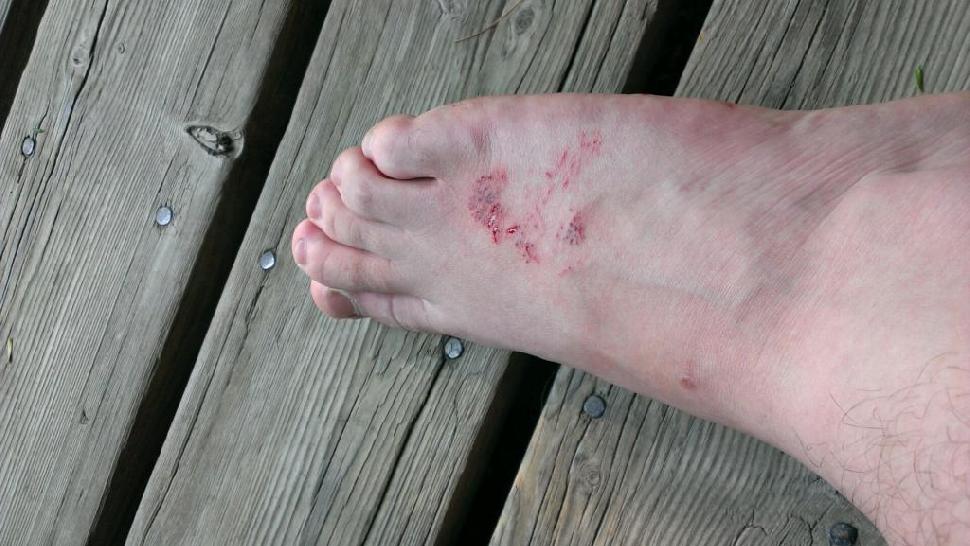 "I was hanging my feet in the water," Noah explained, "when suddenly, I felt needles going straight into my foot. At first, I thought it was a snapping turtle and then a snake. As soon as it bit, I jumped into the lake and swam back to shore. When I climbed up the ladder there was blood all over my foot and it didn't stop bleeding for at least 20 minutes."
Turns out it was neither a snapping turtle nor a snake that clamped down on Noah's foot, but rather a northern pike that was hiding under the floating dock and using it to ambush unsuspecting prey.
When you look carefully at the circle of teeth marks in Noah's foot, you can clearly see the outline of the northern pike's mouth
"The day before," Noah said, "we noticed a family of ducks swimming around the dock, so I suspect when I put my foot into the water the pike mistook it for one of the ducklings jumping in. The reason we're pretty sure it was a northern pike is because there was a circle of teeth marks across the top and bottom of my foot, outlining the fish's mouth. There were too many holes to count."
When I asked Noah if he was now leery about going swimming, he chuckled and said no. "As a matter of fact," he admitted, "I jumped into the lake the very next day."