'EYE CATCHING
A derby organizer's tips for icing more walleye this winter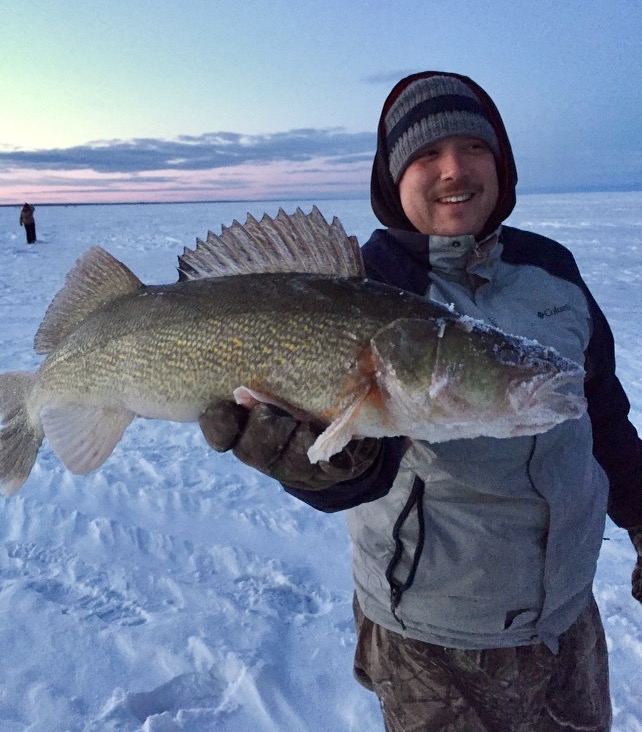 Among his duties as vice chief of Montreal Lake Cree Nation, Dean Henderson manages his central Saskatchewan community's sports, culture and recreation programs. In that role, the 46-year-old helps organize one of the West's biggest ice-fishing tournaments—the Montreal Lake Walleye Derby, which boasts an impressive grand prize of $100,000. Celebrating its 15th anniversary this March, the derby attracts more than 2,000 anglers a year from across the Prairie provinces, Ontario and bordering states.
While Henderson himself doesn't compete in the derby to avoid a conflict of interest, he is otherwise an avid ice angler. "I live two minutes away from the lake," he says, "so you'll find me out there after work, probably three or four times a week." As with the derby competitors, Henderson focuses mainly on Montreal Lake's walleye, making him an great resource for advice on how best to target winter 'eyes.
#1  CONDITIONS
Henderson says the prime times to fish for walleye are from sunrise to about 11 A.M., then from around 3 P.M. until dark. He doesn't think the walleye bite is affected much by either sunny or cloudy skies, but he does believe barometric pressure plays a role. "Some days, the pressure is high in the morning but starts dwindling down for the afternoon," he says. "I notice that's often when the fish start biting."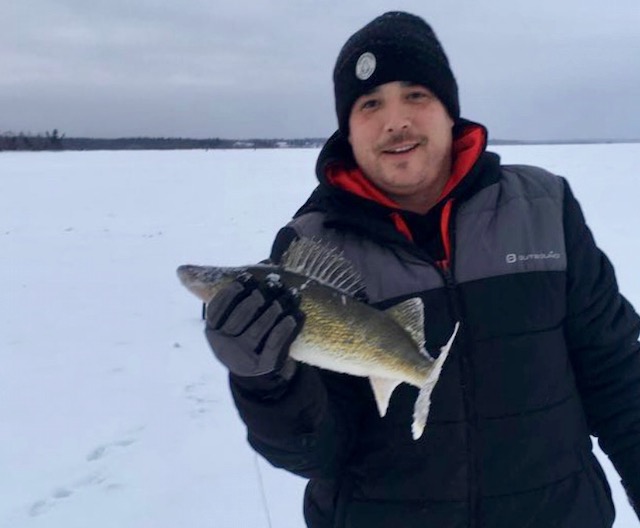 #2  TACKLE
As someone who grew up using line wrapped around a stick to ice fish, Henderson says he isn't fussy about the kind of rod and reel he uses now. He is particular, however, when it comes to line, favouring 15- to 20- pound-test PowerPro braid. And his go-to lure is a Mepps Syclops in Hot Orange, dressed with a walleye eyeball. Although that dressing isn't permitted during the derby, he says, it's otherwise always effective on Montreal Lake.
#3  TECHNIQUE
The key to vertically jigging spoons for walleye is to impart continuous but subtle action, Henderson says. "You're constantly moving the lure, not just up and down, but wiggling it around six inches off the bottom."
#4  PERSISTENCE
If you don't get a hit within 15 minutes, it's time to move on, Henderson says. It's all about finding the walleye, he says, which could mean a lot of running-and-gunning. "You can't just go to one spot, set up and expect to catch walleye. You've got to move around. A lot of times, I'm drilling a couple of hundred holes a day."
To learn more about the derby, go to www.mlfishderby.com.