POUNDING WALLEYE, SAUGER AND PERCH
If you suspect fish are playing in the mud, try pounding the bottom
For ice anglers, Fickle February has begun, and just like the dog days of summer, the fish are reacting in typically strange ways. Take the walleye, sauger and yellow perch I was pounding yesterday.
I was ice fishing a favourite underwater point that juts out from the end of a beautiful island, studded with red and white pines, jigging my favourite walleye attracting baits: Rapala's Snap Rap and Shadow Rap, a Williams Nipigon spoon and an Acme Kastmaster. And I will be honest, I was more than a little surprised when nothing came running to the dinner bell. But then, after about 15 minutes, I noticed a faint line on the Helix screen below my lure, hovering mere inches off the bottom. Been there, seen it, too many times before.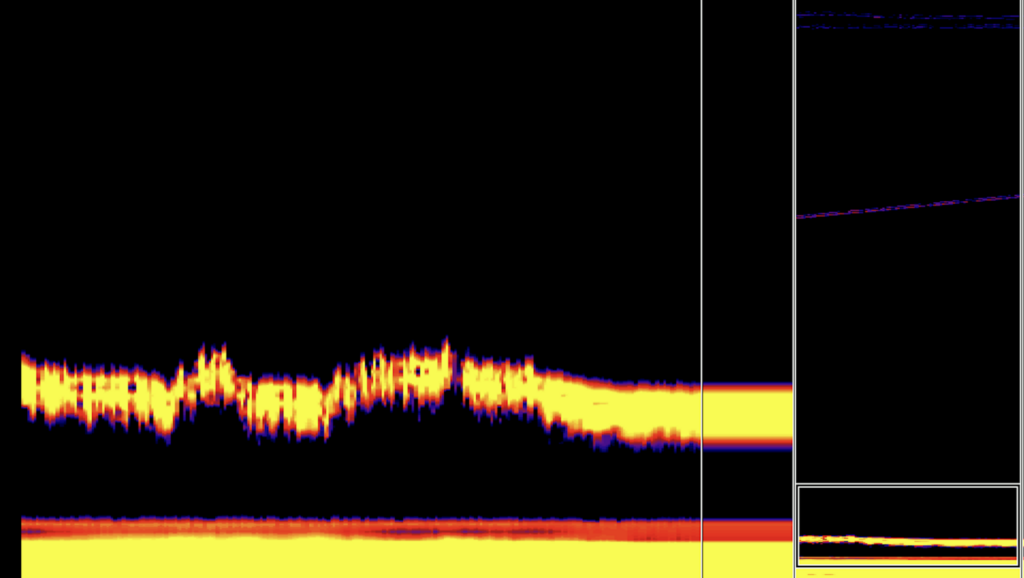 So I dropped the lure into the mud until my line went slack, lifted it up high, paused for a second or two and let it crash back down. After doing this four or five times in succession, which created a dusty, tornado-like storm cloud, I ever-so-slowly lifted up the lure, and hung it a foot off the bottom. As soon as I did, I watched a thick yellow bar follow right behind it, turn crimson red, and then felt the unmistakable thump of a plump 17-inch walleye. It was quickly followed by several of its brothers and sisters, and even a couple of dandy sauger and jumbo yellow perch cousins.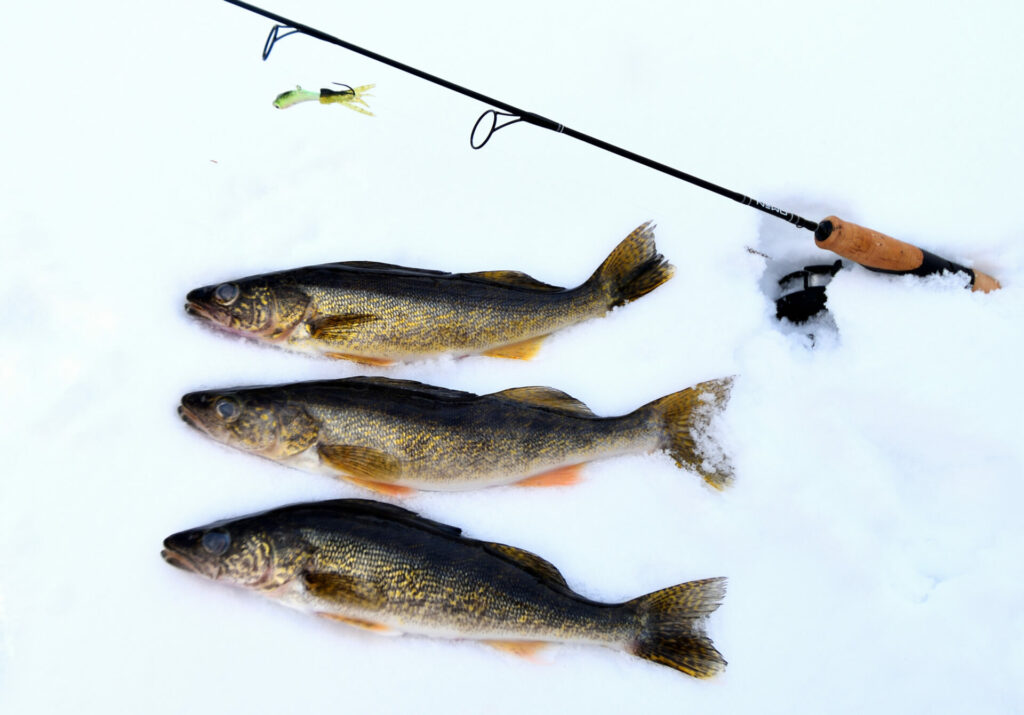 Pounding the bottom has the same deadly fish attracting qualities for whitefish, lake trout and burbot. In fact, it may be most enticing to whitefish which, by their nature, root around and grub on the bottom. So, with time on my hands, I decided to experiment and do something I've never done before. I grabbed a Meegs jig (pictured below)—the same one that I use for whities—and dropped it down. I figured if the walleye, sauger and perch were pretending to be whitefish, I'd pretend to be pounding the bottom for them. And it was shockingly effective.
If you haven't used them before, the attraction of Meegs-style jigs is that they're exceedingly nose heavy. They're designed this way so that when you tighten up on your line, you can tap the bottom ever so gently with the head of the lure while the tail rides up high. This makes your jig look like a minnow or baitfish pecking in the mud for bugs, not unlike a barnyard chicken.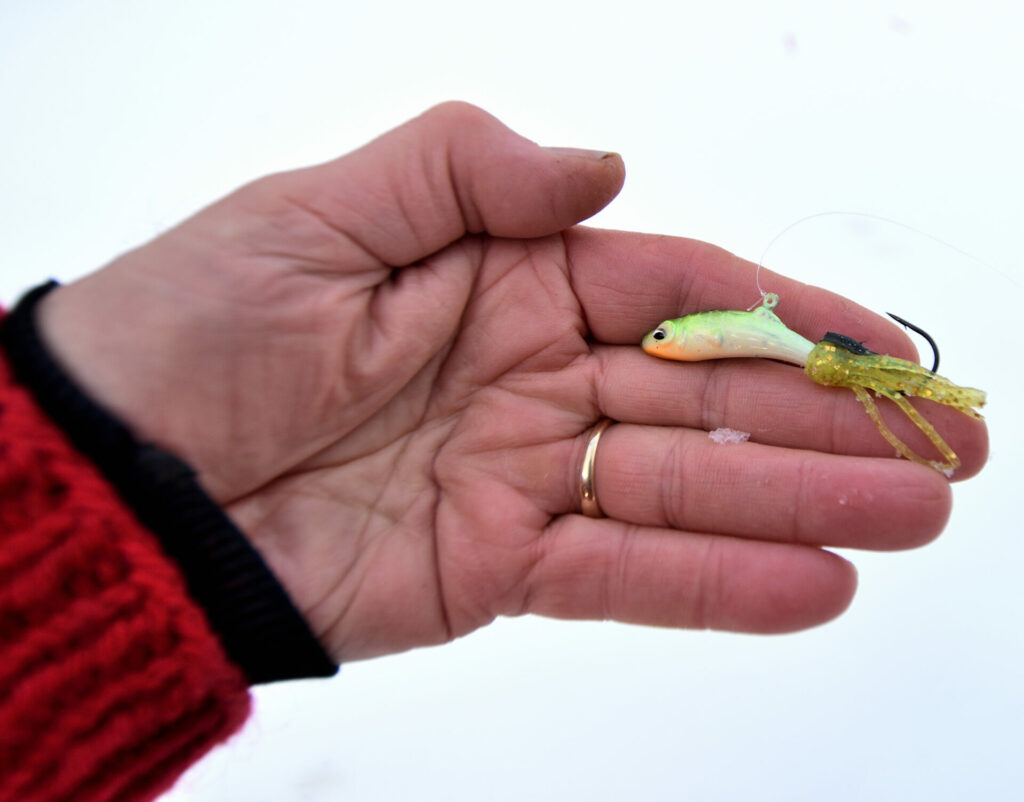 I should mention, too, that I didn't add a shiner tail to the lure. Instead, I super-glued the back half of a chartreuse-coloured crappie tube (the half with the tentacles) to the tail of the lure, just like I do when I pounding for whitefish. It helped me turn a fickle February afternoon into a fast February phenom.