And so ends another successful awards season for Outdoor Canada and its contributors. The final haul came on Saturday night at the Outdoor Writers of Canada awards banquet, held this year at the Ivey Spencer Leadership Centre in London, Ontario.
The banquet capped off the OWC's annual conference, which kicked off on Thursday morning with a panel discussion on writing opportunities in today's ever-changing media environment. Yours truly was on hand to sit on the panel, along with Ontario Out of Doors editor John Kerr, National Pro Staff founder Dan Miguel and Alberta freelance writer and blogger Don Meredith.
In all, editorial works appearing in Outdoor Canada picked up three National Communications Awards from the OWC. I'm honoured to say I got the first-place nod in the Magazine Feature – Fishing category for my story "Tackling a tradition," about a do-it-yourself fly-in fishing adventure to northern Quebec's Broadback River. And, of course, I'm extremely proud of associate editor Scott Gardner and hunting editor Ken Bailey for their wins. Here are the details:
1st (Magazine Feature, Fishing): "Tackling a tradition," by Patrick Walsh (Summer 2011)
2nd (Magazine Feature, Fishing): "Catching the Cajun way," by Scott Gardner (Winter 2011/12)
3rd (Magazine Column): "Bull shift," by Ken Bailey (Hunting 2011)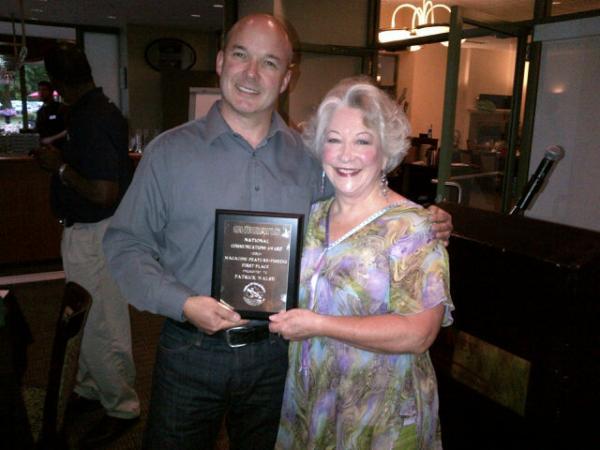 Thanks very much to the OWC for the fine conference (and to Awards chair Adrienne Radford for the monumental task of coordinating the entries and judging). And thank you, too, to Shimano and Canadian National Sportsmen's Shows for sponsoring the National Communications Awards.
To learn more about the OWC, click here.
As mentioned, these latest honours cap yet another successful awards season for Outdoor Canada. Chief among them? The Magazine of the Year and Editor of the Year titles from the Canadian Society of Magazine Editors. Click here for the details.
Outdoor Canada was also one of three finalists for the coveted Magazine of the Year award presented by the National Magazine Awards Foundation. As well, the magazine garnered three honourable mentions at the annual awards gala on June 7:
Honourable mention (Editorial Package): "The Ultimate DIY Adventure Guide," by Ken Bailey, Alan Davy, Scott Gardner, George Gruenefeld, Jake MacDonald, Bruce Masterman, Jim McLennan, Gord Pyzer, T.J. Schwanky, Bob Sexton, Ryan Stuart & Patrick Walsh (Summer 2011)
Honourable mention (How-to): "75 Whitetail Essentials," by Mark Raycroft (Hunting 2011)
Honourable mention (Service Lifestyle): "Our greatest waters," by Tom Adamchick, Mark Anderson, Patrick Campeau, Rocky Crawford, Scott Gardner, George Gruenefeld, Paul Marriner, Bruce Masterman, Gord Pyzer, T.J. Schwanky & Patrick Walsh (Fishing 2011)