Get Out Of Your Comfort Zone
To learn new techniques, fish with expert friends who do things a little differently
I learned long ago that that one the fastest routes to fishing success is spending time with anglers from other parts of the country, continent or globe who use techniques and tactics that are foreign to the way you do things. When you transplant these tricks of the trade back to your home waters, the walleye, bass, muskies and trout have never seen them before, and it's like you are fishing a new lake for the very first time.
My grandson, Liam, who is at college in Kingston, Ontario, was invited by buddy Wally Robins to share the boat with him late last season (in late November and early December) to fish for walleye on the Bay of Quinte with Fishing4Tails charter boat captain, Greg Amiel, and muskies on Lake Ontario with muskie guru, Bill Barber. Liam is still oohing and aahing about what he learned, and chomping at the bit to put it into practise when our seasons get under way up here in Northwestern Ontario.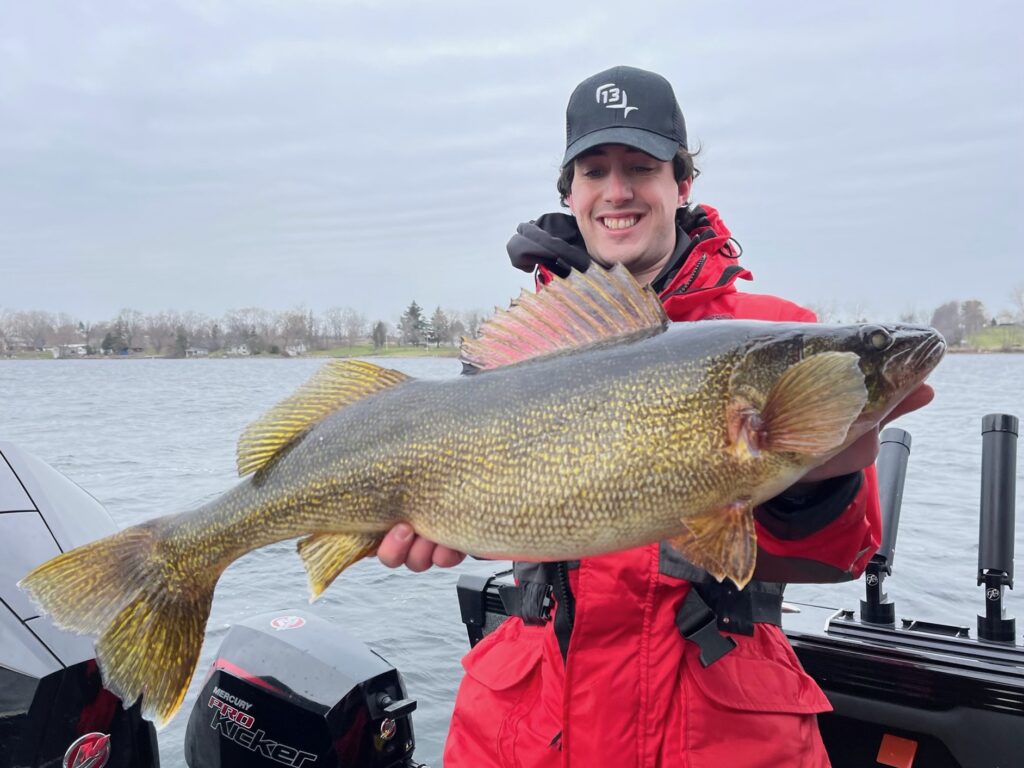 "We tend to fish structure and cover for walleye and muskies on our Shield waters," Liam said, "but both Bill and Greg rely almost exclusively on trolling with planer boards. Bill used giant boards to take our huge lures away from the boat so we covered a ton of water. He attached the big boards to each side of the boat and then ran our lures off clips. The huge boards allowed us to troll three hard pulling 14-inch baits off each side of the boat. We ran different baits to cover different depths. And what I thought was really cool, was the way Bill trolled past a structure and then pulled the baits way out over super-deep water. He also placed a "down rod" beside the boat with the tip in the water, so that any floating debris would gather on the rod rather than slide down the line and foul the lure. I'd never seen that before."
Fishing with Amiel on the Bay of Quinte, Liam landed his personal best walleye—a 10.8-pound fatty—on a Rapala Down Deep Husky Jerk , that anchored four fish over 10 pounds, and too many over-eights to remember.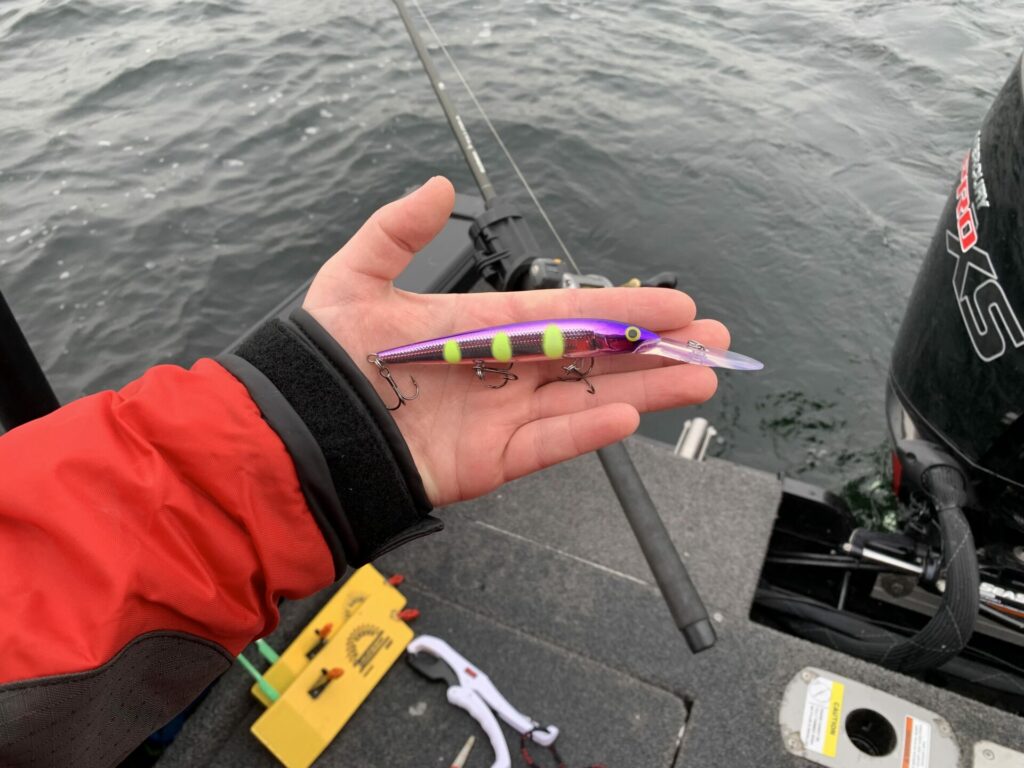 "Greg was so attentive," Liam said. "He was dialled down to the smallest detail. Like Bill, he spreads his baits out with planer boards to cover a lot of water and uses different snap weights to test new depths. Greg always pulled the shallowest baits on the outside boards, the mid-running cranks on the middle ones, and the deepest lures closet to the boat. He always cleared the rods, too, bringing them closer to boat once we hooked a big walleye, so  we never had a line tangling mess. And he constantly scanned the sonar screen for big arcs when we were out in deep water.  I can't wait to try these tactics when I get back home."
Like I said, any time you can spend time with competent anglers who do things differently, seize the opportunity, jump at the chance. You will learn so much.