BIG COAST
HOST TIM MILNE
Tim Milne fishes the all along the beautiful B.C. coast for tuna, salmon and halibut
To compile Outdoor Canada's 2020 fishing hot spots feature story, we turned to our friends at Sportsman Channel Canada. The hosts of 19 Canadian fishing shows agreed to reveal their top choices, along with tips on when to go and how best to tackle the fish. For all the hot spots, see our 2020 Fishing Special issue, or check out the growing list at www.outdoorcanada.ca/2020HotSpots.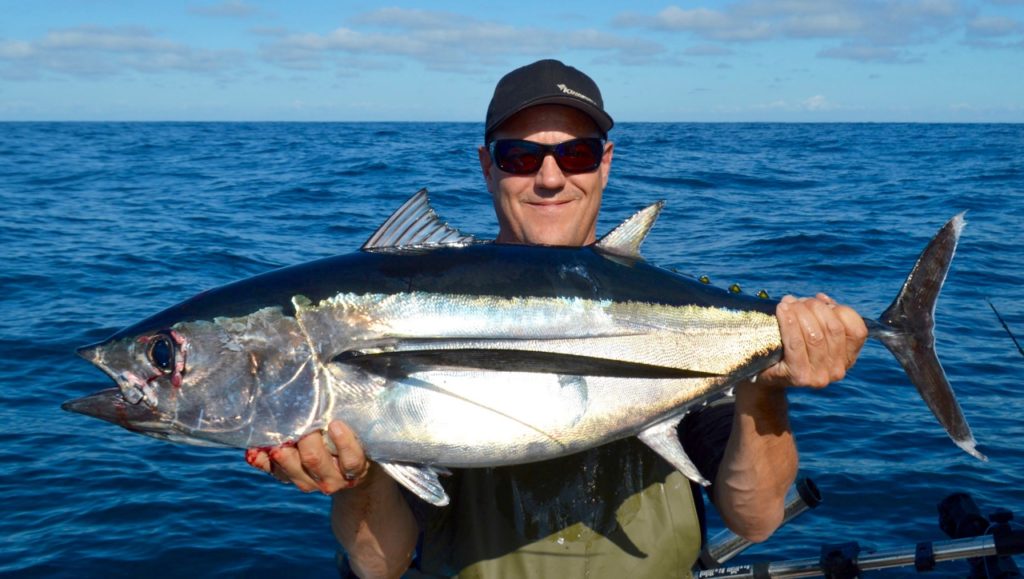 ABOUT THE SHOW
From B.C.'s Lower Mainland north to Alaska, the ruggedly beautiful West Coast is the setting for Big Coast, which focuses on saltwater adventure, boating and—most importantly—fishing. Each episode presents awesome angling in one of the planet's greatest coastal ecosystems. Learn more: www.bigcoast.tv 
BAMFIELD, B.C.: Albacore tuna
THE ATTRACTION: Bamfield is the gateway to exciting offshore fishing for schools of hungry tuna.
BEST TIME: August to September
TOP TACTIC: Over big underwater canyons 70 to 180 kilometres offshore, troll a six- to eight-rod spread of Zuker Grass Skirts with Yo-Zuri Trolling Rabbits above the leaders.
HAKAI PASS, B.C.: Chinook salmon
THE ATTRACTION: From Queen's Sound around Hecate Island into the Fitz Hugh Channel, this is some of the finest salmon trolling on the West Coast
BEST TIME: Mid-July to August
TOP TACTIC: Troll cut-plug herring with dummy flashers, or anchovies in teaser heads with in-line flashers.
PRINCE RUPERT, B.C.: Halibut
THE ATTRACTION: This is the "Halibut Capital of The World," gateway to the finest halibut jigging anywhere
BEST TIME: May to July
TOP TACTIC: Use a heavy halibut rod and level-wind spooled with 80-pound braid attached to a spreader bar with a one-pound weight and circle hook skewered with salmon belly.
ALSO PICKED: Central Coast, B.C., for chinook salmon; Port Hardy, B.C., for chinook salmon.
*These hot spots were picked by other anglers in our survey. Find the complete list at www.outdoorcanada.ca/2020hotspots.