TURKEY POT PIE
This simple dish is hearty comfort food for the whole family
Wild turkey meat has many endearing characteristics. For starters, it's lean, and has zero saturated fat and fewer calories than red meat. Even better, it has an abundance of flavour not found in supermarket birds. Plus, there's nothing like harvesting your own spring turkey and creating a simple, comforting dish for many to enjoy. With this recipe, you can use most of the bird by including both breast and thigh meat, and cooking up the carcass to make a delicious, full-bodied stock. Serves 6.
Watch chef Cameron Tait preparing this dish in his home kitchen
Pie crust
1¾ cups all-purpose flour
Pinch salt
½ tsp white sugar
1/3 cup vegetable shortening or lard
4 tbsp cold water
Pie filling
1 medium onion, diced
1 cup peeled and diced carrots
2 ribs celery, diced
2 russet potatoes, peeled and diced
3 cups cubed white and dark turkey meat
1/3 cup salted butter
½ cup all-purpose flour
2 cups chicken or turkey stock, warmed
¼ cup dry Riesling
1 cup whipping cream
2 tsp grainy mustard
3 tbsp chopped parsley
¼ cup grated Parmesan cheese
Kosher salt and black pepper, to taste
1 egg, beaten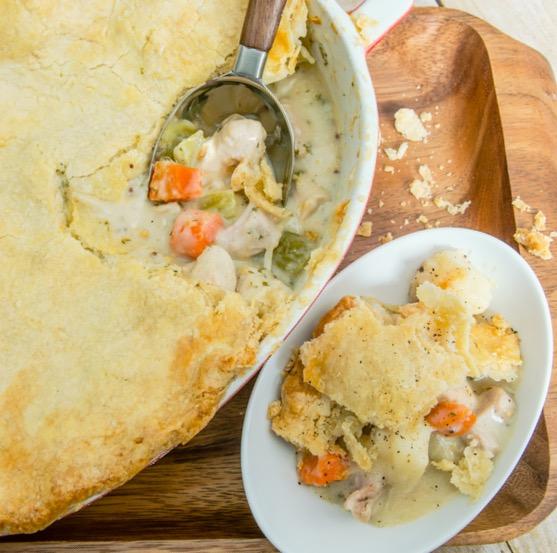 Preparation
For the pie crust, combine flour, salt and sugar in a mixing bowl. Cut shortening into cubes and blend in until flour mixture has the consistency of small peas.
Sprinkle cold water over mixture while tossing with a fork. When resulting dough can be pressed into a ball, place on counter and knead a maximum of three times.
Flatten, wrap and refrigerate dough. Once pie filling is prepared, roll out dough into a quarter-inch-thick circle for the pie top.
For the pie filling, sweat the vegetables and turkey in butter over medium heat until vegetables are tender. Sprinkle in flour and stir gently to coat. Reduce heat to low and cook for 4 minutes.
Slowly add warmed stock, stirring to combine, then add wine and cream and bring to a simmer. Add mustard, parsley and cheese, then season with salt and pepper. Once mixture is thick, turn off heat and chill.
Pour chilled turkey filling into a 10-inch-deep ceramic dish and top with prepared dough. Brush dough with egg and score with a small knife. Bake pie at 350°F for approximately 50 to 60 minutes, or until crust is golden brown.
For the glass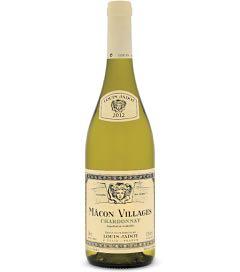 An unoaked wine with citrus and vanilla notes, Louis Jadot Chardonnay Macon-Villages pairs nicely with the turkey pie's creamy filling. It's a dry, medium-body wine that's lively on the palate with flavours of pear and apple.