J.P. DEROSE BREAKING BOUNDARIES
HOST J.P. DEROSE
Smallmouth, tuna, walleye and trout spots are among J.P. DeRose's favourites.
To compile Outdoor Canada's 2020 fishing hot spots feature story, we turned to our friends at Sportsman Channel Canada. The hosts of 19 Canadian fishing shows agreed to reveal their top choices, along with tips on when to go and how best to tackle the fish. For all the hot spots, see our 2020 Fishing Special issue, or check out the growing list at www.outdoorcanada.ca/2020HotSpots.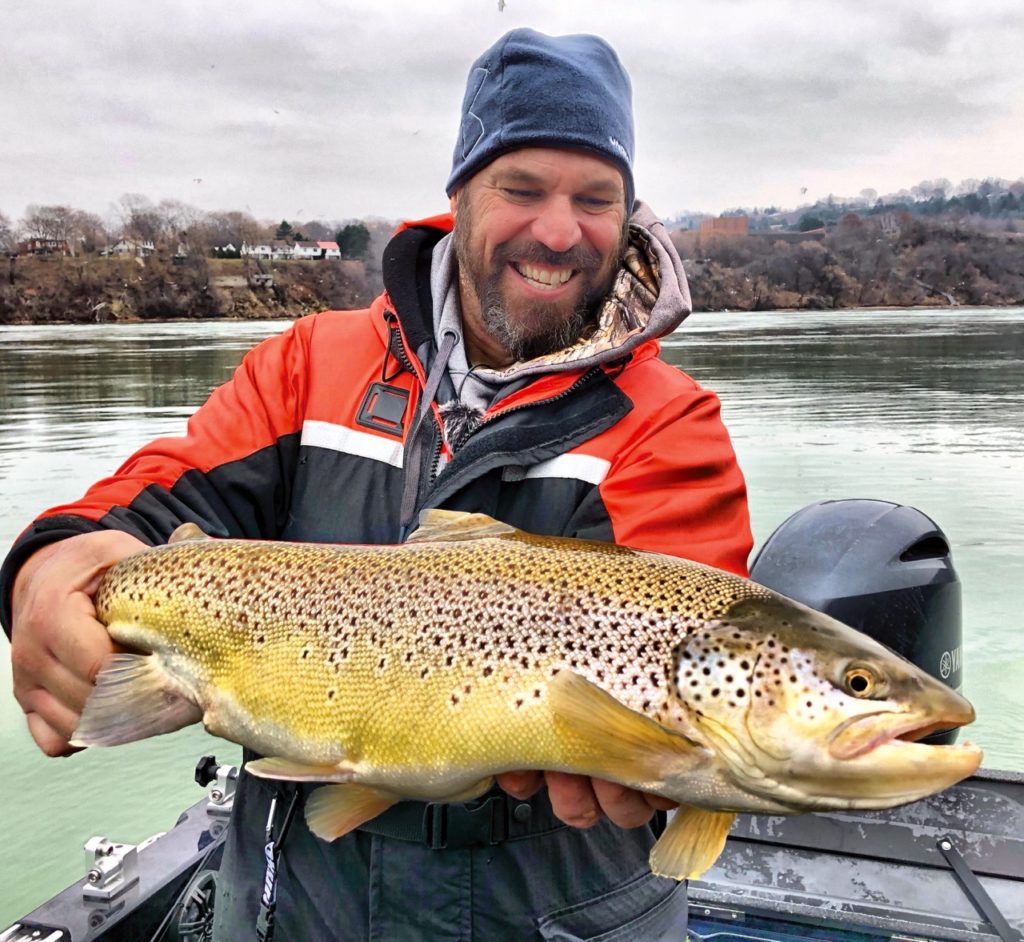 ABOUT THE SHOW
Based on a "Fishing Family Tree" he created, Breaking Boundaries host and professional angler J.P. DeRose travels the globe catching new and different species of fish, all while striving to learn new angling techniques. His aim is to fill in all 512 branches of the tree, which cover every aspect of sportfishing. Learn more: www.jpderose.com
GULF OF THE ST. LAWRENCE, P.E.I.: Bluefin tuna
THE ATTRACTION: The chance to have a 1,000-pound fish on the end of your line, pulling like a runaway freight train during the fall bluefin migration
BEST TIME: October
TOP TACTIC: For a topwater explosion of epic proportions, suspend a live mackerel on a 12/0 circle hook from a fishing kite.
LAKE ERIE, ONTARIO: Smallmouth bass
THE ATTRACTION: The eastern basin's Crystal Beach out to Windmill Point gives you all the structure you can dream of in five to 50 feet of gin-clear water
BEST TIME: July and August
TOP TACTICS: Fish minnow-imitating suspending jerkbaits up shallow, and drop-shot on the deep humps and rock piles.
LAKE SIMCOE, ONTARIO: Yellow perch
THE ATTRACTION: Simcoe is arguably the world's best perch fishery, with jumbos often pushing the two-pound mark
BEST TIME: April, right after ice-out
TOP TACTIC: Using light tackle in 10 to 15 feet of water, fish a 1/8- to 3/16-ounce jig head rigged with a 2.8-inch Jackall iShad or Rhythm Wave swimbait.
LOWER NIAGARA RIVER, ONTARIO: Brown & rainbow trout
THE ATTRACTION: An open winter season for several trophy species, including browns and 'bows, promising big numbers and double-digit fish
BEST TIME: December through April
TOP TACTIC: Drift-fish a three-way swivel set-up, with a nickel-sized roe bag pinned to a size 12 to 14 hook.
ST. LAWRENCE RIVER, ONTARIO: Walleye
THE ATTRACTION: In and around Brockville, both spring and fall offer ample chances to catch trophy walleye, as well as serious numbers of fish
BEST TIMES: May opener; late October to early November
TOP TACTIC: Cast a 3/8-ounce jig head with a 3.8-inch Jackall Rhythm Wave swimbait (bluegill or goby pattern).
ALSO PICKED: Fraser River, B.C., for white sturgeon
*This hot spot was picked by other anglers in our survey. Find the complete list at www.outdoorcanada.ca/2020hotspots.