Muskoka magic
Hitting the water with TV's Fish'n Canada Show
By Angelo Viola & Pete Bowman
A two-hour drive north of Toronto, Muskoka is without doubt the wealthiest region in Ontario's cottage country. An ongoing joke here, in fact, is that the millionaires are all leaving, because the billionaires are buying up everything. But don't let that fool you into thinking Muskoka is the exclusive outdoor playground of the well-heeled. Far from it. Most of the lakes here feature public boat launches, along with great fishing.
One of the region's most popular waterbodies is its namesake, Lake Muskoka. With a surface area of approximately 120 square kilometres, this deep, relatively large lake is home to a wide variety of gamefish, with northern pike, smallmouth bass and walleye being the most popular.
Perhaps the best part is the lack of fishing pressure from both the locals and the cottagers. You can fish all day long on Lake Muskoka during the summer and only see pleasure boaters, water skiers and people racing around on jet skis. So, for anglers in the know, the fish are practically all theirs for the catching.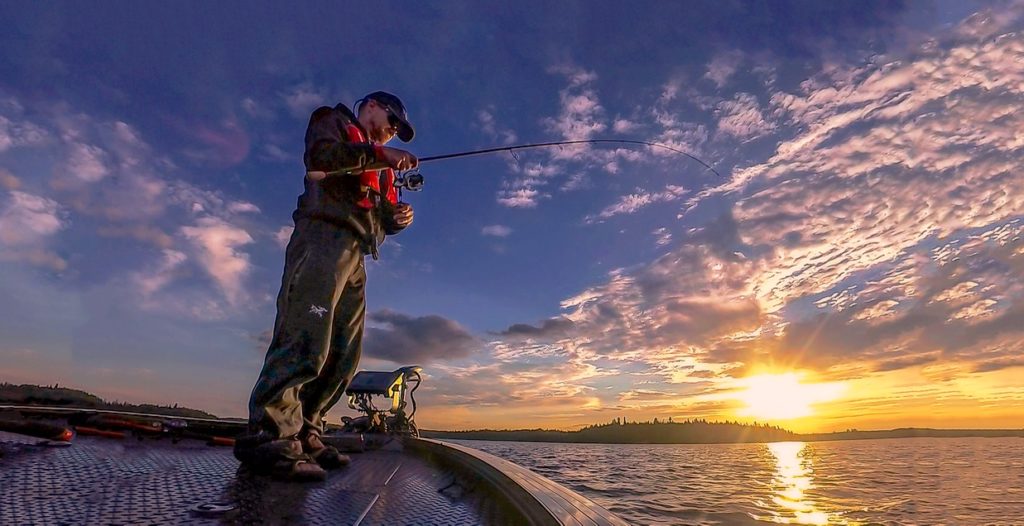 During the early part of the walleye and pike season, the mouth of the Muskoka River downstream from Bracebridge is a great producer. With its current and abundant emergent weed growth, it's an excellent spot to target. As summer progresses, mid-lake shoals and rock structures are the key fish-holding areas for walleye and pike, as well as for chunky smallmouth bass.
To catch all three species here, you can cast or drift jigs and live bait (worms, leeches and minnows) or jigs and fluke-style soft-plastic baits. Our best tip, though, is to fish the cabbage weed when you find it. If you're looking for a great fishery that has somehow managed to remain relatively untouched, Lake Muskoka is it.
Please go to www.ontariotravel.net to learn more about visiting Muskoka.
For a complete guide to Fish'n Canada Show episodes, TV channels and show times, please go to www.fishncanada.com or www.facebook.com/fishncanada.