RIDEAU CRAPPIES
Hitting the water with TV's Fish'n Canada Show
By Angelo Viola & Pete Bowman
As autumn turns into winter, creatures of the wild are very much affected by the seasonal changes, fish included. Just five or so months earlier, after all, the air and water temperatures were totally different than during the deep-freeze. You can only imagine what it feels like to get accustomed to an ambient water temperature of 22°C, then have it slowly sink to somewhere around 4°C!
Luckily, fish are cold-blooded, so not only can they survive such drastic temperature swings, they can also often go on wintertime feeding sprees, showing they're perfectly fine in their frigid environment. That's good news for ice anglers, and one of our favourite destinations to get in on the action—for hungry black crappies, in particular—is Ontario's Rideau Lakes region.
Upper, Big and Lower Rideau Lakes are part of the Rideau Canal system, a 202-kilometre-long waterway that connects the Ottawa River at Ottawa to Lake Ontario at Kingston. All three lakes are fantastic year-round multispecies fisheries (although lake trout are closed during winter), with crappies being the main attraction for ice anglers in the know.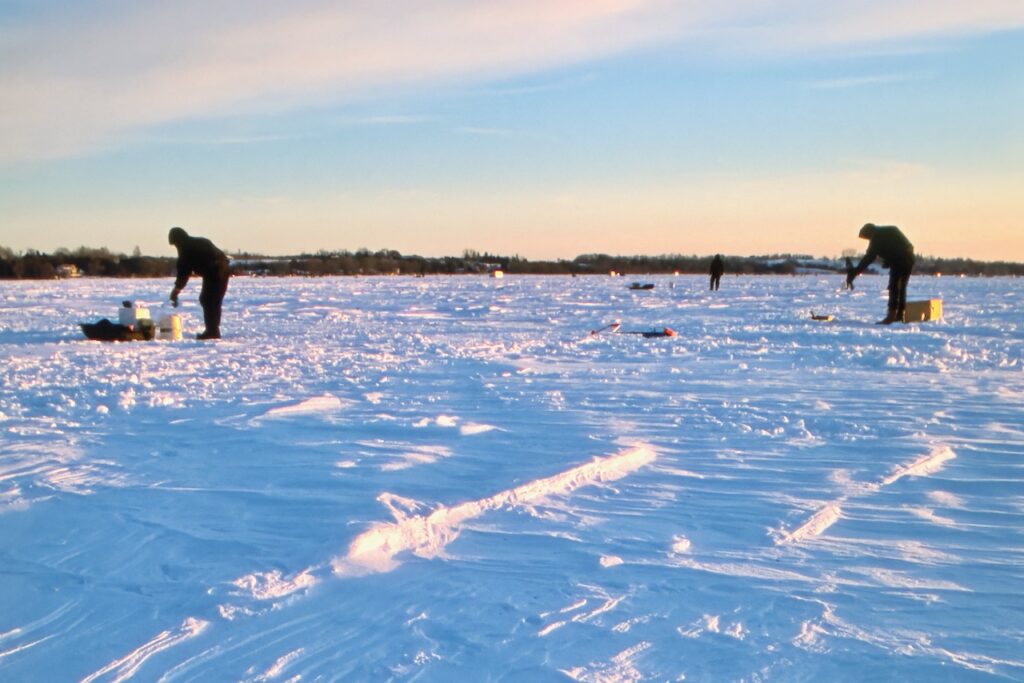 Whichever lake you fish, be prepared to spend an entire day on the ice, with the nighttime crappie bite often being the hottest. With that in mind if you're a bit strapped for time, your best bet is to go for a late-afternoon fish rather than hit the ice early in the morning.
Also, make sure to bring a portable fishfinder; these great little helpers have added so much to improving the ice-fishing game of late. We love our Garmin units, for example. From the Striker Plus 4 to the full-blown Panoptix LiveScope system, they do a ton of good when it comes to putting us on the fish—and icing slab crappies on the Rideau Lakes.
Learn more about Ontario's Rideau Lakes at www.destinationontario.com.
For a complete guide to Fish'n Canada show episodes, TV channels and show times, go to www.fishncanada.com or www.facebook.com/fishncanada.