GREAT SLAVE LAKE
Hitting the water with TV's Fish'n Canada Show
By Angelo Viola & Pete Bowman
To many anglers, the N.W.T.'s Great Slave Lake is the best waterbody in the world when it comes to lake trout fishing. That's a huge claim, considering it competes directly with not-so-distant Great Bear Lake, as well as an array of other Far North laker meccas.
Backing it up, though, is the sheer immensity of Slave—it's the second-largest lake in the N.W.T., the deepest lake in North America at 614 metres and the 10th largest lake in the world by area, covering 27,200 square kilometres. And at its longest and widest points, Slave measures 469 kilometres by 203 kilometres, amounting to one massive, trout-filled body of water.
While northern pike, Arctic grayling and lake whitefish also inhabit Great Slave, lake trout remain the most popular with visiting anglers, followed by the ever-voracious pike. Head off in any direction, and it seems you'll find the trout. Indeed, if you were to bring a box of large spoons and simply cast or troll them randomly, you'd head home with some amazing fish stories. The lakers come in all sizes, too, from the constant biters in the five- to eight-pound range, all the way up to 30 pounds or more.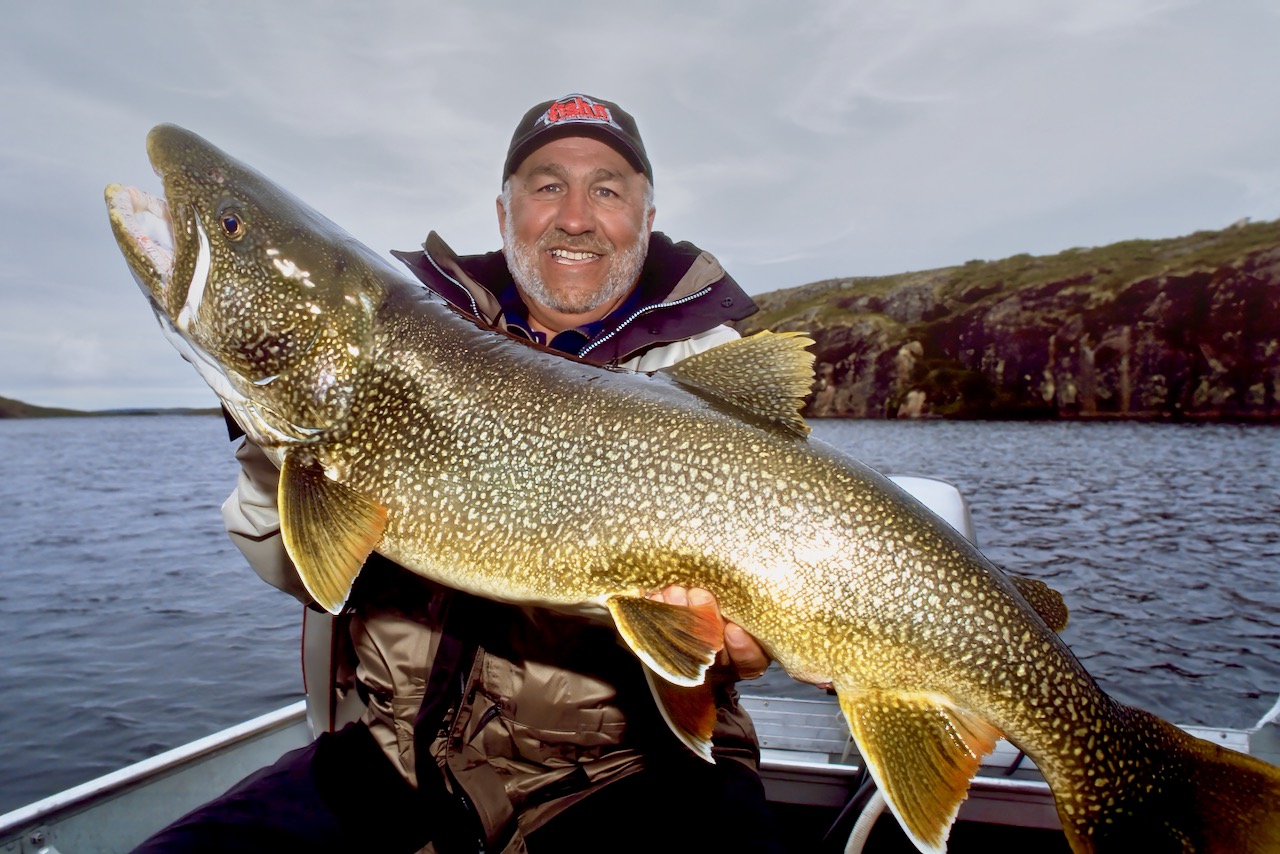 Of course, there are some specific trophy areas of the lake, and the various fishing lodges all have their own time-honoured hot spots. Just be sure to listen closely to the advice from the professional guides. Slave is where we learned that bigger is better when it comes to spoons—as well crankbaits, minnowbaits and even soft-plastics—for catching giant lakers. We've since used that same approach on every body of water similar to Great Slave. It's a proven formula.
Although it's been a long time since we've visited this beast of a lake, the memories remain strong. If you are looking for the fishing trip of a lifetime, along with the lake trout of a lifetime, Great Slave Lake is an absolute must-visit destination.
Learn more at www.trophylodgenwt.ca, www.plummerslodges.com and www.frontierfishinglodge.com.
For a complete guide to Fish'n Canada Show episodes, TV channels and show times, go to www.fishncanada.com or www.facebook.com/fishncanada.